Working With The Facebook Algorithm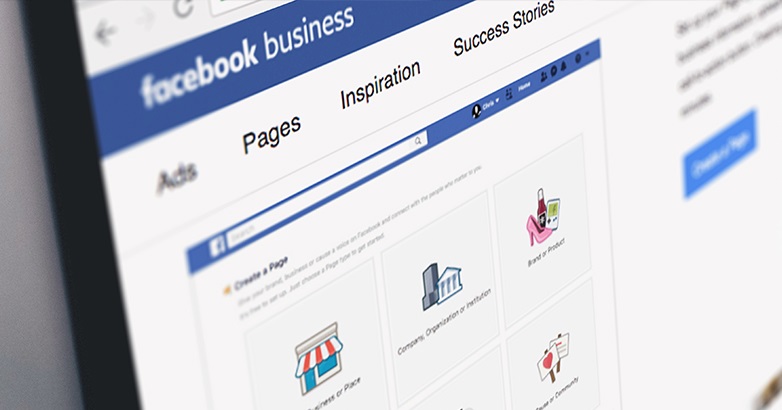 It wasn't so long ago that you'd see posts come across your timeline in chronological order. You'd see posts from businesses that you follow flooding your timeline as well. These days, organic posts from businesses have dwindled to a mere 1.6% to 2% of your followers. What does that mean? That means that if your page has 1,000 followers without engagement (even with some minimal engagement) your post will be shown to less than 200 people. Pay attention to your own personal news feed. Chances are you follow at least one business. How often do you see their posts without going directly to their page? How much do you interact with that page?
The Facebook Algorithm in 2020
Currently, the Facebook Algorithm ranks posts in order of whether an individual would be likely to enjoy them. It takes into account the three main ranking factors, such as who a user typically interacts with, the type of media (video, photo, link, etc.), and how much engagement the post gets (popularity). Think back to your own page and the businesses you follow on Facebook. If you interact with a few posts from a business, you're likely to have more start to populate on your news feed. Similarly, if your engagement takes a dive, the content from that business won't be shown as often. Though this is not always the case.
Let's take a step back for a minute and focus on those three main categories for post ranking.
Interaction
Who do you normally interact with on Facebook? What business pages do you interact with? How are are you interacting with business pages? What content are you more likely to engage with? Do you like a post? Share with your friends?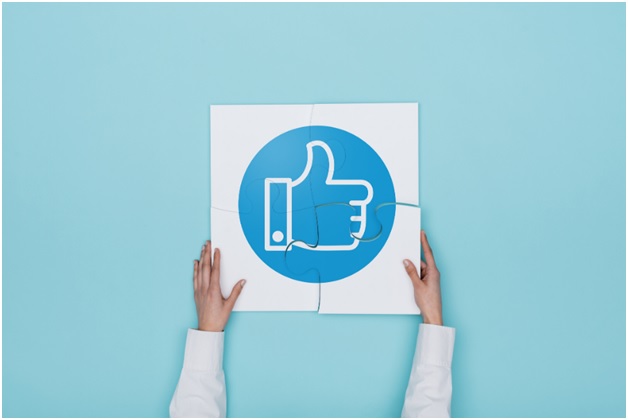 Type of Post
The Facebook Algorithm takes into account the types of posts you're more likely to interact with. For instance, if you're more likely to smash the like button for videos that popup on your screen, they'll show you more videos.
Popularity
How popular is the business page? When we talk about the popularity, we're not talking about how many followers a page has. We're talking about how much engagement your post gets regularly. There's that word engagement again. Engagement in the Facebook realm means likes, shares, comments link clicks, etc.
Tips to Successfully Work with the Facebook Algorithm
Reaching your audience is imperative to your business thriving on social media. With more than 2.6 billion monthly active users, we understand the necessity of social media marketing on the evolving platform. Reaching less than 2 percent of your followers can be pretty frustrating and not all businesses have the income to be able to pay for advertisements to boost engagement on their posts. So, we've put together a list of some success tips to help your organic posts reach more of your followers. This won't have dramatic results unless you're paying to have the post-broadcast to the wider audience but could take you from 10 people viewing your post to 30 or 40.
Strive for Engagement
One of the primary ranking signals is engagement. By providing relevant and engaging content, your audience will want to interact with your posts more. Here's the thing, "relevant and engaging content" does not mean sales pitches 100 percent of the time. Ramming salesy posts down your follower's throats is a great way to quickly be unfollowed. We're not saying to avoid self-promotion or salesy posts all together; we're saying to also add other content as well.
Some great engagement pieces could be incorporating national days (i.e. doughnut day!!), personal posts featuring the team or photos of events your company attends, polls, questions posed to the community, etc. Personal posts that feature office staff like to meet the team or birthday/promotion announcements can all go a long way to driving engagement. The more that engage with your posts, the more your posts are deemed relevant and value-driven and will, therefore, be shown to a wider audience.
The Facebook Algorithm can spotless than stellar content and will down-rank your post. If you continue to post subpar content, Facebook may also down-rank your business page. Why take the chance? Invest some time into planning your content in advance and ensure you've got some engaging content that your users will find relevant and want to engage with. Finally, diving into controversial topics simply to boost engagement will likely not end well. There are better ways to boost engagement and we encourage you to do it the right way.
Timeliness
Now is best: What does that even mean? It means the newer the content (i.e. most recently posted), the more chances you have of your post being shown. While there is a lot of information out there on optimal times to post, the actual answer is that the best time to post will be based on both your industry and your audience. A law firm whose focus is divorce may receive more views during the early morning when their spouse is sleeping or not around. That will not be the same for a financial planner who may find more traffic to their social pages around lunchtime when users are on a break from work doing the Facebook scroll.
Videos
videos that are high quality and over three minutes in length are given preferential treatment over regular posts. Quality videos that people search for and watch a second or a third-time show loyalty and will be ranked higher. The goal of a three-minute video is to get your viewers to watch at least one minute of it. Of course, the longer they view, the higher quality it is deemed, and the Facebook algorithm will shine down on you. Videos that are repurposed, shared from other pages or are not of good quality will be downranked.
Consistency
Frequent and consistent posting signals to the Facebook algorithm that your page may be more meaningful to your followers. Why? Because their algorithm has shown that pages who post more often and consistently are followed and engaged with significantly more so than those who let their page grow stagnant.
Finding software like Hootsuite or Zoho Social can really benefit your efforts. Plan your content in advance to avoid any dips in posting and/or quality.
Advertise
We get that your budget may not allow for you to pay for advertisements as often as you'd like. However, when you find yourself with a winning post, consider boosting it. Not only will this help you drive engagements, but it could also lead to more followers for your page if you go in and invite the individuals who liked your post to also like your page.
Communicate
Your followers have the ability to check the "see first" setting on your page so that your posts consistently show up on their news feeds. Communicate with your followers and be direct. Advise them that Facebook's algorithm will prevent a large percentage of your followers from seeing your posts on their timeline, but to circumvent that they can opt-in to see your posts "first".
Author Bio:
Jessica Ainworth, owner of Pendragon Consulting LLC, a digital marketing agency based out of Maryland, is focused on helping businesses expand their reach into new potential customer pools. She has a strong background in research and analytics and has turned that into a passion for marketing. Author of Facebook Advertising: What the F*&% Should I Be Doing, Jessica loves teaching small businesses how to stand on their own two feet to remain competitive without having to pay an agency to do it for them.