What Do I Need To Do To Land A Job In UI Design?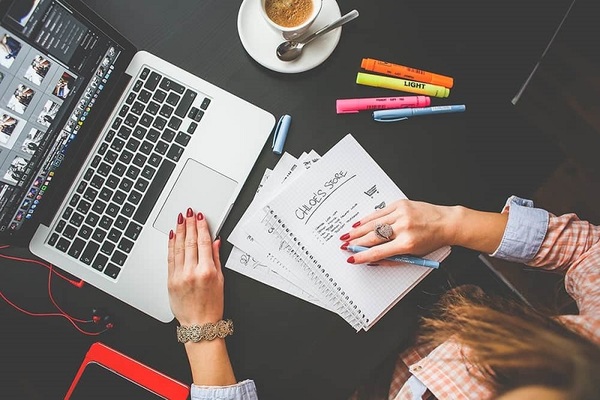 UI and UX are terms that are often used together and are confused by each other. Most importantly User Interface (UI) and User Experience (UX) design are a prominent part of our life that we seldom notice. A good UX and UI enhance visibility and make it easier for us to navigate through an app or website. The credit for this goes to the designer who develops such a seamless experience for us. You too can pursue a career in this interesting profession with a UX designer course.
Understanding UX and UI
The best example of a good UX has to be the Google search engine. It is the most popular used tool for any searches globally and is very simple to use as well. You don't need any tutorial to understand the Google search engine. All you need to do is type the keyword and it will list out related options. Two elements of an effective UX are simplicity and usability. Customers are more likely to use your app or visit your website if it is simple to navigate and easy to use.
Similarly, UI is also tailored to provide users with a good experience. The color gradients of Spotify are a good example of UI that effectively conveys emotions and gives an overall good aesthetic appeal to the app. Additionally, the seamless experience of apps like Instagram or Pinterest that have us hooked for hours is another example of good UI.
UI and UX Work Together
While different in function, UI and UX merge together and work as a collective unit to create an excellent user interface. The UX designer is concerned with creating an interface that works smoothly while the UI focuses on the overall look of the user interface. Both collaborate and work closely as the UX designer tests out the navigation and flow of the app, the UI ensures that the interface elements look easy to use on the screen.
Research is Integral for UX/UI Designer
Whether you are a UX designer or a UI designer, research is an integral part of your job. Since there are numerous emerging trends and technological changes happening in this sector, it is useful to stay updated with the latest information. This will also give you leverage in bringing the best to your work and crafting appropriate designs. Along with this, you also need to understand what the user wants and their expectation from an application or a website.
Getting a Job as UX/UI Designer
UX and UI designers are desperately needed by businesses of all sizes as everyone is looking to create an excellent user experience for their customers. Moreover, since every firm is turning to the online platform and there is a rise in the e-commerce business, the role of a UX/UI designer becomes all the more necessary.
If you are keen to start your journey as a UX/UI designer then the first thing that you need to do is invest in a good program. It will provide you with the requisite knowledge and training in this field that is needed to be a UI/UX developer. The program integrates knowledge of both UI and UX to help a student gain an in-depth understanding of both fields.