Top Fintech Apps That Will Make A Splash This Year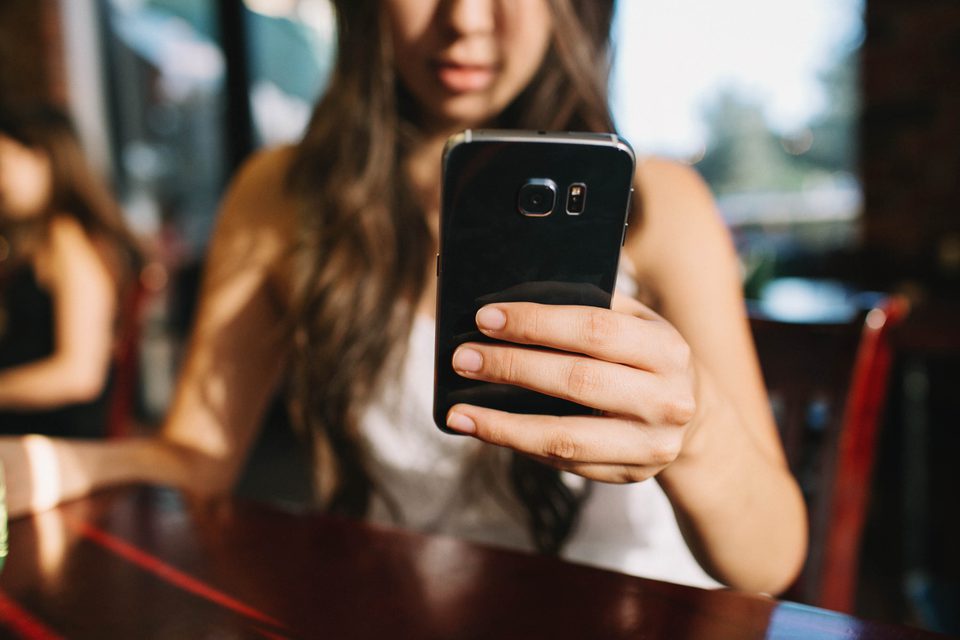 In this digital space, technology has been widening its arms and showing its massive strength in making people's lives smarter. FinTech is a trending financial technology rapidly advancing to take traditional banking, finance, and investing services to new heights. Yes, FinTech is a buzzword in the global financial industry. On top of traditional banking, FinTech solutions are now assets for people for seamless and secure online access to digital financial services.
It means that, unlike traditional financial services, the way people interact with banks, make transactions, invest in stocks, lend loans, or make peer-to-peer payments have been drastically streamlined through Fintech solutions. Hence, from money remittance and trade investments to cryptocurrency exchanges, highly secured and advanced Fintech apps make their impact. Moreover, using Artificial Intelligence (AI) and Machine Learning (ML) like the most advanced technologies, Fintech apps have now become financial advisors to people assisting them in better management of their expenses and building a strong investment portfolio.
In this article, we would like to give you a brief of a few trending Fintech Apps that shaking the Finance industry. The given list of top FinTech apps offers results-driven solutions for best budgeting, investing, digital payments, and secure crypto exchanges. If you are a Fintech startup, let's take a look at the 5 best Fintech Apps that you must know to excel in your online Fintech business in this ever-competitive digital era.
Here we go!
Best Fintech Apps That Offer Transparent and Zero Commission Fintech Services
1. Coinbase
The Coinbase app is one of the most popular Fintech apps in the world for making hassle-free online trading of cryptocurrencies. It has over 110 million active users across 100 countries. This popular Fintech solution is available for both Android and iPhone users. It supports the buying and selling of hundreds of crypto assets, including Bitcoin (BTC) and Ethereum (ETH).
Top Features Of Coinbase Fintech App
A reliable app for buying and selling cryptocurrencies over a Blockchain-enabled network
It makes crypto exchanges simple and faster
Auto-enrolled multiway factor-authentication process ensures high-level security and prevents intruder access
Built-in MPC wallet (smart contract wallet) feature allows multiple authorized people to securely access and manage digital currency transactions
Advanced AI/ML tools for analyzing crypto markets and forecasting investment opportunities.
2. Revolut
Revolut mobile app is a one-stop Fintech solution for all needs. The app has been featured to support a wide range of online financial services, starting from domestic and international money transactions, online crypto investments, and stock trading to budget management.
Top Features of The Best Fintech Application Like Revolut
Simple app design making it user-friendly and increasing its accessibility
Best Fintech app for instant foreign currency exchange and remittance
Intelligent open banking feature allows users to add all their bank accounts and manage transactions from a single platform
Instant payment notifications or alerts on recent activities offer high-level security to the users' accounts
On-demand pay feature for managing expenses
Deposit Paychecks feature for automatically getting amounts to the savings accounts faster
The app allows users to invest in stocks at zero-commissions
AI-based budgeting and analytics tools assist users in tracking and controlling their expenses
In-app map integration assists users in finding nearby ATMs for quick money withdrawals
3. Robinhood
Robinhood is one of the top Fintech Apps in the USA. It offers commission-free trading and investing services. Since its introduction into the market in 2015, it has been engaged in providing versatile financial services, including online trading of options, stocks, ETFs, crypto investments, etc.
Best Features Of Robinhood Fintech Mobile Application
Simple to register and easy to use
This popular stock trading app allows investors to invest for as low as $1 and kick-start their journey.
Users can trade Bitcoin or Shiba like popular cryptocurrencies and build a strong crypto portfolio.
In-app charts will help users identify stock performance and make results-driven investment strategies.
This best investment app in the USA has been built with two-factor authentication for protecting accounts from illegal access.
A new Robinhood Wallet feature for iPhone allows users to swap and own crypto seamlessly.
Robinhood Connect feature allows users to store and manage digital assets on Web3 wallets.
Robinhood Retirement features play a major role in offering high returns on fixed deposits for a specific period.
In-app AI chatbot feature for providing 24/7 instant support services to app users
4. Chime
Trusted by over 10 million users, Chime stands in the list of top Fintech Apps in the USA. It is a free-to-downloadable app and is available in Google Play and Apple App Stores. Driven by no monthly fees, zero transaction charges on international payments, direct deposit, and high-security authentication processes, the app is recognized as the best Fintech app for all digital banking needs.
Top Features Of Chime Fintech Solution
TouchID and FaceID like highly advanced security features
Two-way authentication processes for enhancing security and privacy levels
Early paycheck clearance facility improves user experiences
The app charges no foreign transaction fees
Instant transaction alerts make users monitor their financial activities and prevent potential fraudulent activities
With in-app map integrations, Chime allows users to find nearby ATMs smoothly
Offers users the flexibility to block or unblock their cards easily
5. Venmo
Mobile wallet payments have been a trend worldwide. People's switch to online payments in stores and e-commerce websites has offered immense opportunities for mobile wallet applications like Venmo. Venmo is one of the most popular online payment apps in the USA. Besides online payments, this Fintech app is also recognized as the best cryptocurrency trade app in the USA. Users can state invest in cryptos with as low as $1 and build their crypto portfolio seamlessly.
This top FinTech app in the USA has 83 million users. The app is ranked 4.2/5 on the Google Play Store and 4.9/5 rating on App Store.
Top Features Of Venmo Like A Trending Fintech Solution USA
Simple registration and login
Attractive and eye-catchy user interface
Venmo debit card and credit features for encouraging cashless payments
Safe and secure online money transaction facility
The pay-In-Store feature of Venmo-like popular mobile payment application offers a scan and pay facility.
Pay-in-apps & online feature helps users to pay their online orders in e-commerce or marketplace apps like Uber, Amazon, Walmart, Adidas, etc
The split and pay feature of Venmo allows users to split their utility bills, rent, and grocery invoices and share them with friends to make easier payments
This famous Fintech App in the USA has been built with a push notifications feature to make users aware of their payments and other service alerts
Final Words
Users can meet all their banking, financial, and online payment needs through a single Fintech application. On the other hand, a rise in digital commerce, mobile PoS payments, online money remittances, and crypto investments, offering intensified growth opportunities for FinTech apps. According to Statista, the global transaction value of Fintech apps stood at USD 117.5 billion in 2022 and is anticipated to reach USD 241.1 billion by 2027. The forecasted growth is flourishing and would offer strong business value for Fintech organizations.
Hence, Mobile app development in USA would be the best choice for startups and even brands to create engaging business in this digital space. Approaching top Fintech app development companies will help you build flawless, highly secured, and user-friendly Fintech solutions that meet your business vision and users' banking, financial, and investment needs.
Author's Bio
Prasanna Simhadri is a proficient technical writer who writes for USM Business Systems, a FinTech App Development Company in Texas, USA. She has an excellent grip on providing unique and research-oriented content on app development trends in a reader-engaging writing style. Her content elaboration focuses on sharing factual and informational content on software development growth and other IT topics.