Top 5 Video Editing Apps for Android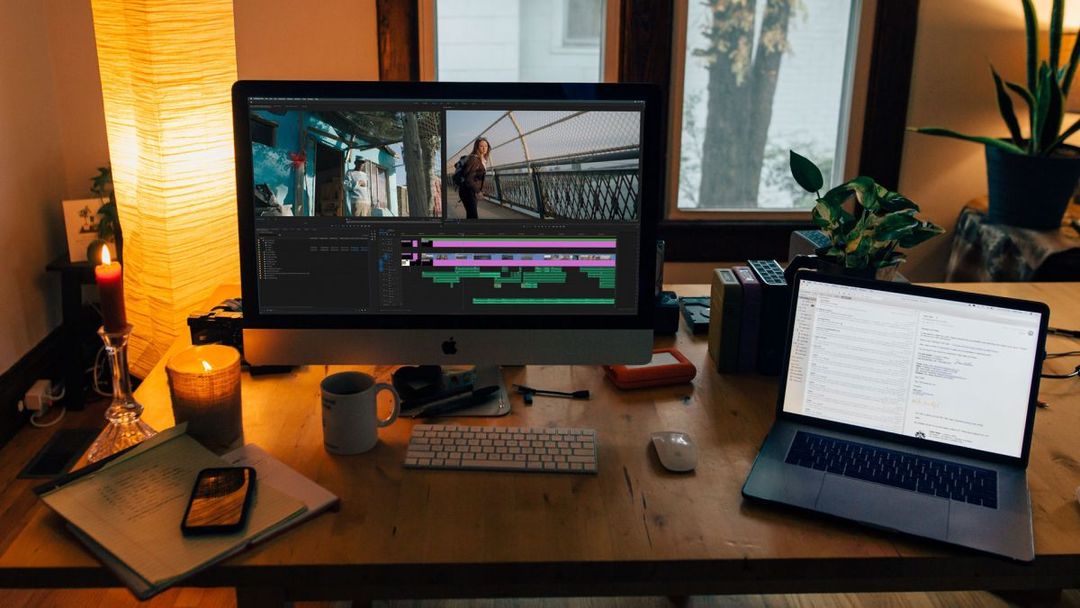 With the increasing influence of social media applications, we can see everyone using various kinds of filters, effects, and other editing functions to make their pictures and videos worth watching. At present, there are also available several cross-platform image and video editing apps used by people explicitly. Some of them are completely free to use and some charge a small amount from users before registering the app.
In this below article, we are going to talk about the best video editing apps for Android users. These apps are completely dedicated to video editing and are used largely by a huge number of people across many countries. Businesses are also getting Android application development services to build these kinds of video editing apps to earn huge revenue. Let's get to know about these apps.
Introduction to Video Editing Apps
Video editing apps allow users to trim, edit, and rearrange video clips to make them better and more pleasant to the eyes. There are included various functions and features such as clip trimming, adding filters & effects, stickers, emojis, putting music, applying transitions, and others. If users want to use advanced features, they can have a premium subscription to the app. These Android video editing apps also facilitate users to download edited videos with different resolutions. App users can also share these videos with their other linked social media accounts with the video editing application.
5 Best Video Editors for Android Users You Must Check Out!
With a large number of existing Android video editing apps, you must be confused about which app you should use. Therefore, we have come up with these 5 amazing and feature-rich video editing apps that will help you to recreate your video the way you want. Look at them:
1. PowerDirector
PowerDirector is a multi-feature video editing app for Android that comes with a user-friendly interface. The app consists of a multiple-track timeline while providing a lot of FX editing, video effects, transitions, drag & drop controls, slow motions, cropping tools, vertical video editing, editable screen backgrounds with blue and green colors using chroma key, and others. PowerEditor is a perfect app for both amateurs and expert video editors. After editing, users can download the video with different resolutions right from 720p to 1080p to 4K.
Features:
Free access to a large stock library
High-resolution videos
Different audio effects to change the voice
Use of blending modes for extra exposure effects
Animated titles for eye-catching intros
2. KineMaster
While searching for the best video editing app for Android, you can end your search with KineMaster. This app is an appropriate video editor for social media influencers and professional YouTubers who always look for the best app with advanced features. The app holds a broad range of specialized video editing tools. It contains frame-by-frame granular video editing and provides prompt pre-render previews of edited videos. Users can include music and audio of their choice.
The KineMaster app is famous for two video layers of editing and animation that can be enhanced with the help of keyframe animation tools, color adjustments, touchscreen accommodations, chroma key compositions, and a video speed controller from 0.25x to 1.5x. and many more. Though users can use this app for free, but they can also have a monthly subscription by paying $4.99.
Features:
No audio pitch distortion
Video clip cropping frame-by-frame
Sound effects and volume tools
Supports up to two layers of video
3. Adobe Premiere Rush
Adobe's Premiere Rush is counted as one of the best Android video editor apps that stand closer to a standard smartphone video editor. This app provides easy drag & drop functionality to edit high-quality videos including adding soundtracks, titles, video effects, overlays, and more. It has a multi-track timeline facilitating users to edit several videos & clips with the help of split & picture-in-picture view effects. Alongside this, this app includes a built-in professional camera to film your videos. Users are also enabled to sync their edited videos to the cloud.
Premier Rush also provides the ability to resize the videos to easily upload them on different social media channels. It has been known as the best Android video editor for TikTok creators, YouTubers, and social media influencers. Users can enjoy the free features of the Premier Rush app, but they can also access its premium features by having a subscription.
Features:
Auto reframe functionality to edit videos
Cloud syncing & multi-track timeline
Split view and picture-in-picture effects
4. GoPro Quik
Let's get to know about the most used video editor app GoPro Quik. This app enabled you to upload 50 photos together to make a video clip with them. The app contains more than 20 video editing styles to customize your videos. Not only this, but businesses are also having mobile app development services to build scalable video editing apps like Quik. This app is not less powerful than any other Android video editing app. It has a library to help the users automatically edit videos, add music, and fine-tune the shots. Other than that, it facilitates users with functions like cropping, trimming, titles, effects, animation, speed controls, and transitions.
Features:
An array of editing tools
Simple, easy-to-use, and powerful
Unlimited cloud backup
5. InShot
Inshot is the most used video editing app that has its focuses on enabling users with editing effects like trimming, filters, and others. To use the app, you don't have to be a video editing expert or professional, you can do it easily without any guidance. The app provides users with social media linking so that they can share their edited high-quality videos to several other social sites. It has an uncomplicated interface to help beginners while allowing them for merging videos, change the video speed, add text, and edit the backdrop color.
Ventures that are looking to invest in this sector can hire mobile app developers with experience to create a video editing app like InShot with the features such as voice-over, extracting sound from videos, fading audio and pictures, applying royalty-free music, and others. They can also add various cool and effective transitions as per their requirements and budget.
Features:
Video trimming ratios for multiple social media channels
Multiple clips merging
Crop, cut, add music, adjust video speed features
Final Verdict
Above, we have acknowledged you with the best video editing apps for Android users that will help both beginners and experts to edit videos with advanced functionalities. Among all the video editing apps available for iOS, iPad, desktop, and others, these above top editing apps are there to help Android users with the best features. Various business enthusiasts are looking to capitalize in this industry, then, they must go for custom software development services to fulfill their requirements with the built solution. They can also take the help of a reliable firm to turn their dream into reality efficiently.
Author Bio:
Rohan Singh is a Chief Executive Officer at SemiDot Infotech, Top rated multi award winning Mobile Application development company providing a full suite of services and solutions to small, medium, and big enterprises, product companies & new-age start-ups.
He has extensive experience working for multinational companies and knows what it takes to take a company to the next level. He has a master's degree in computer science. Rohan finds covering the tech world to be an exciting and engaging experience as each day brings new and ground-breaking technologies to explore and write about.