Why Do CEOs of Today's Businesses Need to Know About Cloud Service?
Do you want to revamp your business's productivity with efficient cloud computing services? The technological innovation pushed C-level executives of multiple industries and companies to think again about shifting towards cloud solutions. Nowadays, in the digital era, almost every business is migrating towards cloud technology solutions for numerous benefits like increased efficiency and performance, lowering maintenance costs, flexibility, and scalability.
In the past, businesses depended on physical servers, networks, and storage devices to execute crucial business tasks. In addition, the company hired a dedicated team to manage all the IT infrastructure services, including extra maintenance costs for multiple companies. So, for this reason, the CEOs and other C-level executives are looking for alternative options that simultaneously save these additional maintenance costs and improve the business's productivity.
For this purpose, the leading technology giant Microsoft introduces Azure cloud computing services to businesses that solve multiple data security issues and IT infrastructure maintenance issues. The research reveals that the usage and adoption of Microsoft Azure by the C-level executives and CEOs of multiple organizations is increasing compared to other cloud computing service providers.
The entire research report is based on a survey of professionals, C-level executives, CEOs, and cloud-decision makers who have utilized the multi-cloud strategy that simultaneously enhances efficiency and business growth. Now, let us divert our discussion towards the advantages of cloud computing services offered by Microsoft Azure to various businesses that help streamline multiple tasks and provide advanced security features.
Business Benefits of Cloud Computing Services
Reduce Infrastructure costs
Enhance Productivity everywhere
Advanced data security
Increased Collaboration
Higher Scalability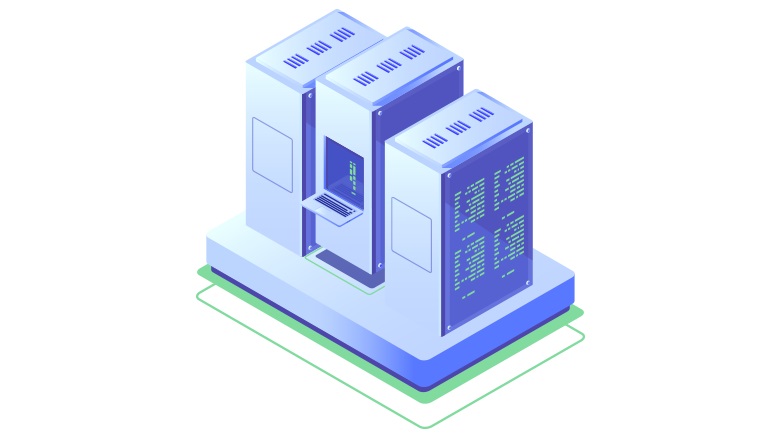 1. Reduces the cost of IT infrastructure maintenance
Companies had invested capital and a dedicated workforce to maintain the entire IT infrastructure in the conventional method of executing various business processes.
On the contrary, moving the IT infrastructure to the cloud instantly reduces the money spent on maintaining and purchasing the gadget separately.
For example, the organization can save productive time and expenses utilized in facilities, devices, hardware, utilities, or managing a large data center for your business growth.
Also, the enterprise becomes free from handling the dedicated IT team for maintaining complex operations of servers.
In contrast, you can enjoy various customer services from the cloud computing service provider.
The organizations will experience fewer downtime costs previously utilized to solve potential issues related to system failure.
2. Enhance the productivity of the workforce
Multiple businesses and organizations require data access frequently to complete crucial tasks or operations.
In the conventional business model, the workforce or employees store the necessary business information in a folder on a device or using an FTP server.
Besides, employees must log in when they access and fetch data to complete specific business tasks.
For example, banks require accessing crucial financial data to complete various banking operations instantly to satisfy customer demands.
Using the on-premises FTP server for data extraction is a time-consuming process that reduces the productivity of bank employees.
To resolve this data management issue, they take proper guidance from Microsoft Azure consulting services, which offer customized cloud computing services and a centralized data storage platform.
So, businesses or enterprises can store an unlimited data capacity into different cloud data storage types using Microsoft Azure.
Therefore, they can optimize the cost of cloud data storage based on the performance, availability, and frequency of data employees access at a time.
In this manner, the centralized cloud data storage system increases employees' productivity by reducing the data fetching time.
3. Advanced data security to protect confidential business information
Various businesses or C-level executives are more concerned about data security and its advanced protection.
With the latest technology and tools, hackers can execute various cyber-crimes like data breaches, malicious attacks, and illegally accessing customers' confidential information in the digital era.
These cybercriminal activities adversely affect the brand's loyalty, revenue, and customer trust.
To resolve the data security issue, Microsoft Azure offers cloud computing services that feature robust security tools with advanced threat protection against viruses, ransomware attacks, and other cybercriminal activities.
In addition, the cloud computing service provider offers multiple security levels to secure sensitive business information, including encryption, access control, and multi-factor authentication.
However, these enterprise-grade security features of Microsoft Azure, like the Azure active directory, offer an extra protection layer on confidential business data like customers' financial information.
4. It offers a centralized platform to boost team collaboration
Team collaboration and combined efforts are essential for every business to achieve rapid growth and productivity.
For this purpose, Microsoft Azure offers a cloud collaboration platform for businesses that allows them to work across teams, executives, and other members on the same project or task.
Indeed, cloud technology services allow businesses to formulate roles and permissions to access, edit, and share crucial business data with other members internally or externally.
In this manner, businesses and organizations can seamlessly utilize cloud computing services that boost team collaboration and increases employee engagement.
5. Highly scalable based on your business requirements
Multiple companies have different IT and system requirements based on the number of employees and business operations.
For example, multi-national companies have requirements of 1000 computers for their employees which is different from the start-up, which requires 5 to 10 systems.
Conventional purchasing of separate computers, data storage devices, servers, and network devices is expensive for companies.
However, using cloud-based solutions is cost-effective and highly scalable because it allows companies to quickly and efficiently scale up and down the IT requirements like storage space, servers, and network devices according to
their business needs.
Microsoft Azure delivers cloud computing services, an ideal solution for companies with fluctuating system requirements.
For example, businesses can instantly increase the storage space for maintaining considerable financial information of customers.
On the contrary, they can also decrease the advanced features, number of servers, and storage space if there are fewer system requirements.
In this manner, the scalability of cloud technology services minimizes several risks with on-premises functional issues and maintenance.
Therefore, businesses can achieve high performance with the flexible scalability of increasing and decreasing system needs according to business operations. Know the Top 7 Cloud Computing Platforms in 2022.
Boost Business's Productivity with Cloud Computing Services
The latest technological innovation offers a wide range of tools to businesses so that they can improve performance, productivity, and growth. For this reason, cloud computing adoption gained momentum every year due to its versatile benefits. However, the C-level executives and CEOs of large enterprises have realized the cloud computing benefits and features which positively impact their revenue, collaboration, production, and security.
In addition, cloud computing services are essential for organizations that help them to scale, maintain flexibility, offer advanced data security, and prevent numerous problems while depending on physical on-premises infrastructure.
If you are a decision-maker of a large enterprise or CEO of a company who wants to transfer their on-premises, IT infrastructure to cloud technology solutions. So, you can directly approach Microsoft certified partner who offers customized cloud computing solutions based on your niche requirements. Finally, a Microsoft Azure consultant will help organizations accomplish the desired results in the cloud migration process.
Author Bio:
Michael Donald, a senior technical consultant at It Services consulting company, Bitscape. He has unified experience in adding values to the existing technological architecture of various businesses. During his professional journey, he has tackled a wide range of challenges and has built the ability to work through challenging issues in any industry.