Technology Trends in 2021: What's Going to Change and Upgrade?
Post-COVID-19 crisis, everyone is foreseeing changes, be it in the office culture, education pattern, traveling, or technology. One thing is clear; and that is, technology will grow swiftly and drive us to the year of tech. There are a lot of technology trends that are likely to play out in 2021. Know the top five.
Artificial Intelligence:
There's no doubt, every year, Artificial Intelligence (AI) makes a buzz with its new developments. Already it has made its image with advancements like smartphone personal assistants, navigation, ride-sharing apps, and so on. But during 2021, it will become more valuable and help us to unravel the world around us.
Along with other industries, AI will help the much-demanded sector, hospitals, to make better decisions about resource utilization, driving revenues, and improving the experience. As AI will advance more, it will create more new job opportunities in the development, programming, testing, and maintenance sectors.
On top of all, the tools and gadgets we are using right now will become more sophisticated and fit in the budget. It includes Alexa, escalators, smartphones, tracking apps, and fitness apps.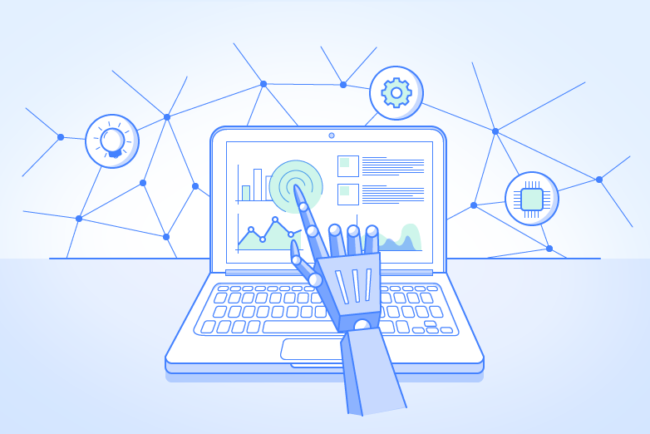 Vehicle and Robotic Process Automation:
Like AI, Robotic Process Automation (RPA) and vehicle automation are other forms of generating new jobs. They will also produce a good amount of salary. You can earn around or more than $534K every year as an RPA.
There are a few technology trends you must keep a watch on. Firstly, due to the COVID-19 outbreak, there is a fluctuation seen in public transport usage every week. Hence, people are initiating self-driving vehicles that include robots to lessen labor costs and virus spread. Even you will observe up-gradation in tech accessories of the car for a smooth and safe ride.
You can even expect robots used for in-home help in place of nursing staff, providing company when sending personnel becomes risky. Also, every company now needs regular cleaning and maintenance, even when no worker is available in the workplace. So, robots will replace humans and carry on the activity will more precision. This news has already risen the stock prices of robot manufacturing and supply companies.
The As-A-Service Tech:
The revolutionary As-A-Service is one of its kind that has made AI and robotics reach the possibility to serve every organization regardless of size and budget. To get the As-A-Service, we need to get through the cloud-based platform. Many giant companies like Google and Microsoft, and even growing ones provide cloud platforms to deploy cutting-edge technology.
For instance, Zoom has rapidly become a helping hand in this pandemic because of its speed and quality of services. These things were possible due to its cloud-based nature and partnerships with its service providers that supplied increased capacity to meet the demand.
You must have also seen nowadays; how much companies rely on the cloud. Well, all this is going to trend in 2021 too, opening more possibilities for everyone.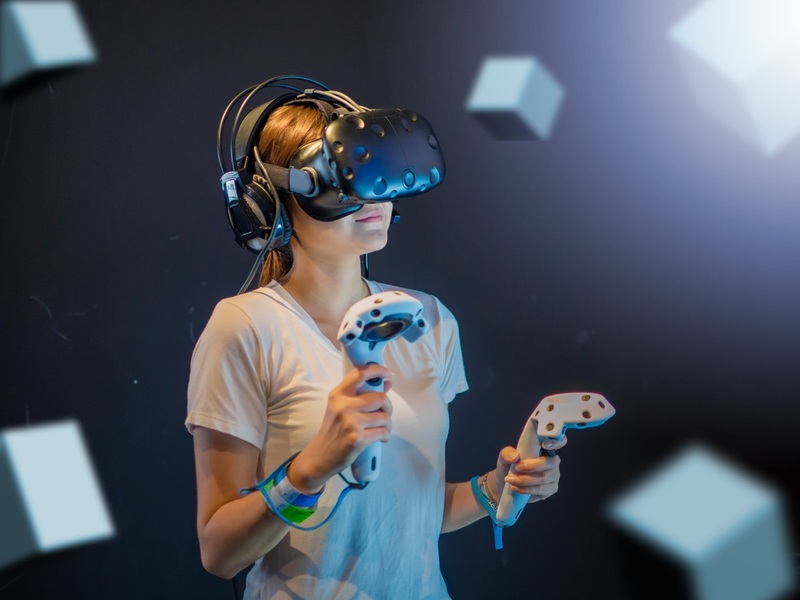 Virtual and Augmented Reality:
The next trend in the tech world is virtual and augmented reality. These technologies are revolutionizing the field of vision by projecting computer-generated imagery. Virtual reality engrosses people in the environment, whereas augmented reality improves the environment.
So far, you have used these technologies for gaming purposes, but we can expect them to blend into our lives in 2021. It can get integrated into entertainment, training, marketing, education, to name a few.
Further, in the healthcare sector, they will help to avoid harmful situations like viral transmission risk. Along with this, people can perform medical examinations remotely. All of these will welcome more professionals in this industry with basic programming skills and a forward-thinking mindset.
5G Network:
Everybody is known for this 5G connectivity during the introduction of Apple's iPhone 12. 3G and 4G has so far served us with internet connectivity for streaming YouTube, Spotify, and many more. 5G technology will enhance our lives more, enabling faster and reliable access to the Internet.
With the introduction of 5G technology, other above-listed technologies will get huge success and become more advanced. Take Norwegian fishery operator Salmar, for example, who uses the 5G network to care for his fishes and feed them. The image recognition algorithms detect feeding of which fish is over and pending. Further, it automatically serves the food to keep them healthy.
Moreover, more initiatives will be taken in 2021 to enhance the 5G connectivity. Hence, it will be super exciting to watch the next up-gradation.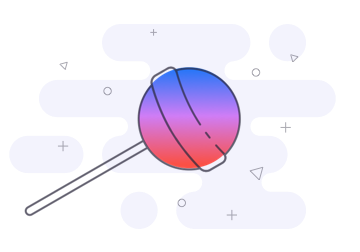 Final Words:
COVID-19 has made a technological shift across industries. In the course for building a study technology to refuel the future world, the above trends will be taking place in 2021 with full speed. So, get ready to take advantage of the significant upcoming technologies.
Author Bio:
Hello, I'm Erika Rhein, a professional writer, and blogger obsessed with good design and all things pretty. I write in various niches, However, I specialize in writing blogs for home improvement, technology, lifestyle, etc. I always strive to provide users with useful and informative articles in a readable format. I aim to achieve a difference through my writing.