Seven Online Business Ideas To Start In 2022
Maximum online business ideas are related to technology business. Firstsiteguide says, 7.1% of the startups business in the world operate in the Fintech (Financial technology) industry, where the United States is the biggest country for launching maximum startups.
In India, till now 2022, around 61,400 startups are recognized by the Department for Promotion of Industry and Internal Trade (DPIIT), and 1/3 of them are from tech business ideas. Tech business means online business ideas. An online business pays you more than you think, but the savor truth of this is that 9 out of 10 startups fail. There can be many reasons for this.
Running an online business is not a joke; it presents its own set of challenges. The truth is, starting a business of any kind required a lot of hard work. If you are also looking for the best startup ideas to start in 2022 then don't skip this article. We have collected 7 new online business ideas that you can launch with minimal investment in 2022. Read on.
7 Online Business Ideas to Start in 2022
Start Your Online Shop
Show Your Skills Online and Get Pay
Become a freelance writer, designer, or developer
Become an Online Teacher
Start our Own Website or App
Become a Virtual Assistant
Create Handmade Products and Sell them Online
1. Start Your Online Shop
Starting an online shop needs more effort and money, but it may benefit you if you have the skills to create your own designs. Creating owned designs helps you to get save money and you can deliver unique that elsewhere adds attract customers. There are various online platforms from where you can start your online shops such as Shopify, Amazon, BigCommerce, Big Cartel and etc.
2. Sell your artwork online
Turn your artwork into income. For example, whether you're a painter, musician, photographer, or dancer, there are plenty of ways to start an online store. Your passion helps you to turn your latest masterpiece into a source of revenue with a beautifully designed eCommerce website. As a painter or photographer, you can sell exciting prints or photographs or if you're a musician or dancer, you can sell online dance classes with paid live sessions.
3. Start our Own Website or App
If you have an existing physical shop or you want to sell products online, then you need to have a website or app to provide your product or service to customers online. You can reach any web development company and create your website or app and list your product and sell them online. According to a study, there are an estimated 12 million to 24 million eCommerce websites around the world, with more being formed every day, so there's plenty of space for expansion.
4. Become an Online Teacher
Teaching is a low investment online business idea for all everyone. You can teach the subject in which you're familiar or expert, make videos on a particular topic or subject, and then host them on your personal website. If you want to earn from a teaching job, make sure you provide good and enough information to students through your online course. Therefore, before starting your first online course, it is recommended to brainstorm on a topic that you know well enough to teach someone.
For best video recording, you can use apps, like ScreenFlow and KineMaster. ScreenFlow and KineMaster both are well and good apps for video recording and editing, but KineMaster is a lifetime free app for video recording and editing. Millions of initial YouTubers and Study video makers use KineMaster for video lectures.
5. Become a freelance writer, designer, or developer
This is one of my favorite online business ideas. In my initial days, I worked as a freelancer for so long. Freelancing provides you with great scope for everything. If you are a writer, designer, or developer, or if you're learning one of the skills mentioned, then you can start your business journey by freelancing. It gives your money, saves your time and effort, and gives you a lot of experience that is worth more than money and ensures your success in the future.
6. Become a Virtual Assistant
If you want to do something from your home, then being a Virtual Assistant (VA) is one of the best business ideas you can start with. A Virtual Assistant is a self-employed worker who offers services to entrepreneurs, businesses, and executives to organize their personal and professional lives. A Virtual Assistant performs various activities for which a virtual assistant gets paid such as appointment scheduling, making phone calls, making arrangements, etc. All task is done online.
7. Create Handmade Products and Sell them Online
If you love crafting products, you should try your hand at selling handmade products on an Amazon-like platform. You can sell a variety of handmade products such as jewelry, picture frames, home décor items, birthday gift, etc. A Handmade Solution is a trending and unique online business idea to be able to monetize your craftsmanship and sell your creations online.
You can sell your handcrafted products on Amazon, Craigslist, or Etsy.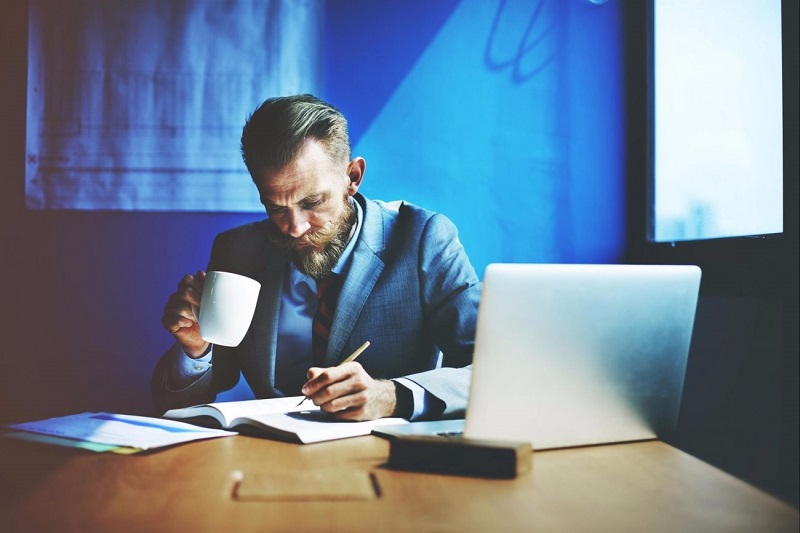 Bonus Tip: How to Start an Online Business?
When you're ready with your online business idea, it's time to convert that idea into reality. How? Don't worry, here's how to start your online business.
Do proper market research to validate your business idea
Create your own product or service
Start with the required investment.
Look for potential vendors and providers
Start your own website
Conclusion
If you were always thinking about starting your online business, then it's time to get into this. The best thing about online business is that you can start with a side hustle; you don't have to go all in. We recommend you to start small while continuing your job and then scale from there. Once your business got scaled up, you can give your full time to your business.
Which business ideas in 2022 do you want to suggest to our viewers?