Live Video Feature On Instagram: Here's All You Need To Know To Get A Instant Hit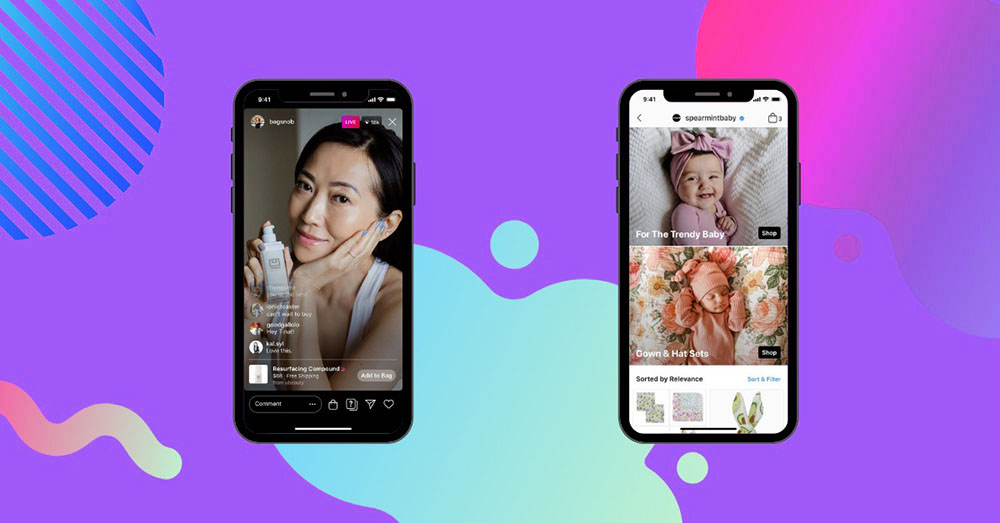 Are you looking for a new way to engage with your Instagram followers? The Instagram Live feature is a great way to do that! It lets you stream live videos directly to your followers, who can comment and interact with you in real-time. Whether exploring new products, launching an event, or giving your followers behind-the-scenes insights into your business, Instagram Live can help you reach your audience authentically and dynamically.
In this article, you'll learn all you need to know about Instagram Live the benefits of using this feature, a step-by-step guide to getting started, hacks before you start a life, and how to host a successful live on Instagram.
Benefits Of Using Instagram Live Feature
The Instagram Live feature is a trendy and powerful way for individuals and businesses to connect with their audience and extend their reach. With the Instagram Live feature, users can broadcast real-time video to their followers, allowing for a more dynamic and intimate experience. The Instagram Live feature allows individuals to create an engaging platform for showcasing their personalities and interests. This can range from cooking demonstrations to sports highlights to music performances. The Live feature also provides an excellent platform for individuals to open up about their lives and share their thoughts and feelings with followers engagingly and dynamically.
The Instagram Live feature offers businesses a unique way to connect with customers, followers, and potential customers. Companies can utilize the Live feature to showcase their products and services, offer promotions and discounts, and share exclusive updates with their followers. They can also use the feature to host interactive Q&A sessions, share tips and advice, and connect with their target audience immediately and intimately. The possibilities for utilizing Instagram Live to boost a business's bottom line are endless. From increasing brand recognition and building an engaged audience to boosting sales and engaging with customers, the Instagram Live feature can be a powerful tool for businesses.
From creating an engaging platform for showcasing personality and interests to boosting brand value and engaging with customers, Instagram Live offers a variety of ways to reach out to and engage with followers in real-time. With the power and potential of Instagram Live, anyone can become an instant hit.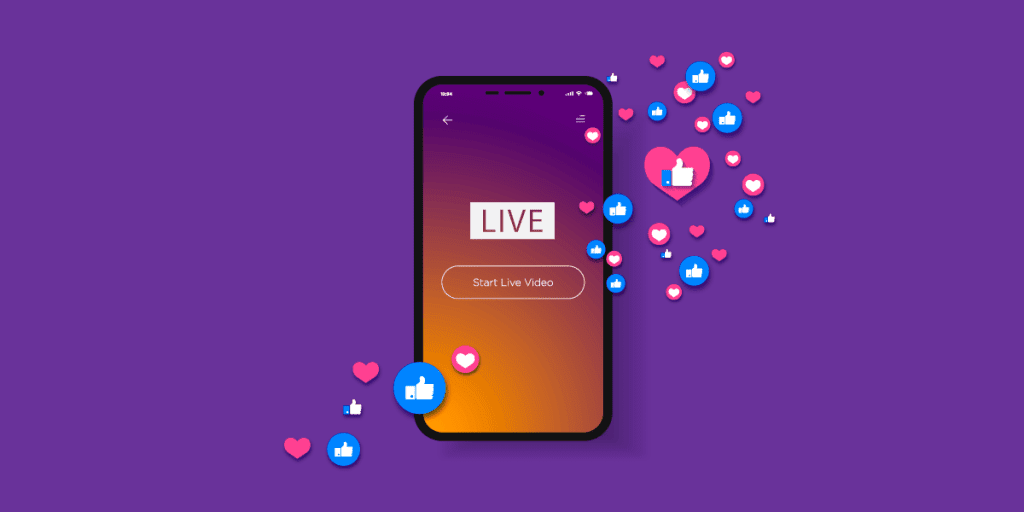 Step-by-Step Guide to Start Instagram Live
The new Live feature on Instagram offers a unique way to communicate with your followers and friends in real-time. Whether you are interested in starting a Q&A session, talking about your latest project, or simply looking for a way to engage with your followers, Instagram Live is for you. Here's a step-by-step guide to get you started:
Open the Instagram app and click the camera icon in the top left corner.
Swipe left on the bottom of your screen. You'll now see several options, including the Live option. Click the Start Live Video button.
Before going live, you can write a brief description of your broadcast, so use this to explain who you are and what you're doing.
Press the Start Broadcast button once you've chosen a filter and written your description.
Your broadcast will now be visible to anyone who follows you, and those who have opted to be notified when you start a broadcast.
As your broadcast continues, viewers can join the conversation by sending messages or sending hearts to show appreciation.
When you're finished, click the End button. If you want to save your broadcast, click the Save button.
Instagram Live offers content creators, influencers, and bloggers an excellent opportunity to connect with their followers and build an engaged community. With a few simple steps, you can stream your content or conversations live and give your audience a unique and engaging experience. Try it today and see what all the buzz is about!
Hacks before starting A Live On Instagram
If you're thinking about starting your first live video on Instagram, it is essential to understand the feature's potential and prepare for everything you can do to go live. Proper preparation is just as necessary as going live, and you'll be glad you got informed beforehand. Here are a few tips and hacks to help you before you hit the "Go Live" button:
1. Choose The Right Time & Date:
Before jumping into the live session, choose the right time and date for your broadcast. As much as possible, avoid days when people tend to be busier, like weekend nights or when popular events are scheduled simultaneously. Instead, opt for slower times during weekdays as they could potentially yield better results.
2. Pre-Promote Your Live Session:
Before going live on Instagram, pre-promote your live session on other social media accounts to get more viewers at the start. This will also help attract new viewers and potentially even increase your following.
3. Engage With that Watching:
Another critical factor here is engaging with those watching your streams to ask questions and involve them in conversations if possible. This will keep them engaged throughout your entire stream and ensure they come back for more later on!
4. Have Interesting Content Ready:
Make sure to have exciting content ready beforehand to keep people hooked until the end of your stream this could include anything from interactive quizzes or exciting stories related to your industry or niche focus topic.
5. Plan & Stay Focused:
As much as possible, plan by preparing topics you'd like to tackle during your broadcast. Avoid getting off track with tangential discussions or stories not related to what you had planned initially keep it concise yet engaging! By following these steps before starting a live session on Instagram, you'll have a much better chance of achieving success and generating an instant hit!
How To Host An Amazing Live on Instagram?
Hosting a live video on Instagram is a great way to connect with your followers and bring your content to life. With the right strategy, you can get an instant hit with your live video feature. Here are a few tips to ensure your live video succeeds. Start by preparing ahead of time. Before you go live, you should make sure you have an idea of what you'll be discussing or doing. Having a plan and a script to follow will make the live stream run smoothly, so take some time to think about what you want to do. You should also make sure you're tech-savvy. Make sure the camera is working correctly and the audio is clear.
When going live, start with a great introduction. Introduce yourself and explain what you'll be talking about. This will give viewers an idea of what to expect and help them decide whether to stay and watch. After you start your live stream, make sure to be engaging. Ask viewers questions, engage in conversations, and ensure you answer their questions. This will make your live stream interactive and allow viewers to get to know you better.
Finally, don't forget to end with a call to action. Let viewers know the next steps they can take and let them know how they can find you. This will help them stay connected with your content and increase engagement. Following these tips will help you ensure your live video succeeds. Hosting a live on Instagram is a great way to connect with your followers and give them an insight into your content. With the right strategies, you can get an instant hit with your live feature.
Conclusion
In conclusion, Instagram Live video is a great way to connect with your followers more personally. The Live feature is excellent whether you want to increase your views and engagement or just bond with your fans and answer their questions. Following the steps above, you can quickly get started with your live stream and build your creative brand and fan base. With a few simple hacks and recommendations, you can create a unique live experience and make it stand out. So go ahead and make your Instagram Live debut and share your stories with your followers.
Author Bio:
Sabrina Taylor is an SEO strategist and Senior Content Writer at Sociaboost. She is an experienced content writer in the industry for 3+ years and her passion is to contribute to quality and engaging content for authority blogs and websites.