Ultimate Link Building List: Get Quality Backlinks to your Website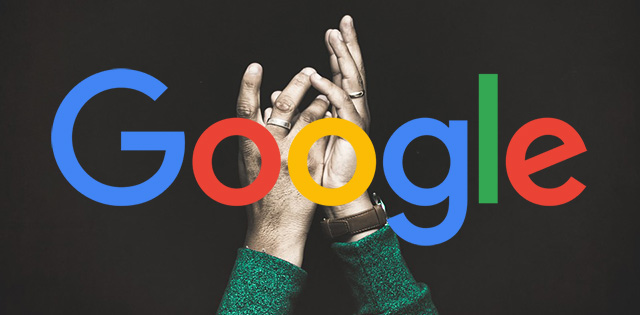 Offsite SEO mainly deals with getting quality backlinks to your website. With Google penalizing most of the spammy and automated link building practices in 2019, it makes even more sense to invest in the right methods of building quality links from credible online sources to your website.
Backlinks play a major role in improving your website's SEO score and increasing traffic. This post offers an extensive list of ways to build quality backlinks to your blog or website.
Don't just focus on getting backlinks to your homepage. You need to diversify your link building strategy to get links to the internal pages of your website as well. This will facilitate the discovery and ranking of those pages for the targeted keywords.
You could set up a dedicated resource page, such as a "Link Building Guide" on your website and then look for ways to link to it.
Broken link building lets you get a backlink quickly from a high-ranking page. Look for broken links on a website and then email the website owner with a replacement link for the broken link. The replacement link points to a page on your site having content similar to that of the broken link. If the content in the replacement link is relevant and useful, the website owner will consider replacing it.

Link Building Practices to Adopt in 2019
Post in relevant forums and link to your website.
Insert a link to your blog in the forum signature.
Post to Yahoo Answers, listing your blog as the source of your information.
Write and publish a guest post on other blogs. Look for blogs that are relevant to your website.
Comment on other do-follow blogs that are relevant to your website. They may not offer too much link benefit, but they're still useful for your blog's link profile.
Link to your blog on discussion boards like Quora. Engage in meaningful discussions and seize any link building opportunities that you find.
Tap the potential of social bookmarks for backlink purposes.
Give more exposure to your blog by submitting high quality posts to blogging communities like Blog Engage and linking back to your site.
There's no harm in resorting to link exchanges with fellow bloggers from time to time. Form a link pyramid and make it appear natural.
Network with other niche bloggers and the links will follow.
Submit your site to every social bookmarking website that you know.
Look for ways to make your website viral on social bookmarking websites. This can get you a lot of high-quality backlinks.
Submit your blog to high quality blog directories.
Mail the social media influencers who write on similar topics and ask them to share your blog on their respective networks.
Find and submit your blog to the best directories in your niche.
Submit your link to your favorite social networking websites.
Insert a backlink in a WordPress plugin and distribute it freely. Avoid sitewide anchor text links though.
Publish a free eBook and link to your site.
Submit a pdf version of your blog post to different document sharing websites.
Create professional press releases about important blog updates, new insight, and industry breakthroughs.
Share your RSS feed on RSS directories.
Create and publish a blog review on different website review forums.
Review popular companies and products in an effort to get a backlink from them.
Interview popular bloggers and request them to share it on their networks.
Make a Wikipedia page about yourself and link back using the resource section.
Mention the word "Ultimate" in the post title. You'll be surprised how many more backlinks you get.
Promote your website using a variety of web 2.0 properties.
Craft a professional testimonial for a product or service and add your link to it.
Craft high quality content to get powerful backlinks.
Release controversial stories.
Donate to a charity website. Many of them link back to you.
Share your link to Facebook Groups and LinkedIn Groups.
Start a blogging contest and get the participants to link to your blog.
Release a new product.
Write detailed and helpful how-to posts that draw more likes and backlinks.
Keep up with industry news and try to be among the first people to break an important story.
Create list posts and articles. Lists contain a pack of useful information about a topic, making them highly linkable.
Get other bloggers to interview you.
Submit your website to .gov and .edu sites and forums.
Compare top industry products, concepts or experts in a post.
Write simple and useful 101 posts.
Post lengthy tutorials and manuals on your blog.
Include a link to your blog in a resume and submit it to resume directories.
Make post titles that start with numbers e.g. 10 money saving tips or 7 Steps of Evolution.
Write a post discussing celebrity news.
Organize a top bloggers award and get as many bloggers to participate as you can. A successful event can get you tons of quality backlinks.
Submit images to popular image directories and require anyone using the image to link back to you.
Submit your website to local directories and listings.
Make YouTube videos and link to your website in the video description.
Offer free and useful downloads on your website.

Bonus Link Building Ways
Sell your product on Amazon and/or eBay and add a link to your website.
Make a list of magazines and newspapers that feature experts. Pitch a story relating to your niche and link back to your blog.
Why worry about spammy or automated links that may get your site penalized when there are tons of white hat tricks still left in the basket? Use these 50 (+2) tricks to get quality backlinks to your blog or website.
Author Bio:
Rizwan Qadir is a freelance blogger, Internet marketer, and trainer. He provides content marketing, guest posting, and link building services. He writes on technology, digital marketing, and SEO. Visit his website at ProContentSEO.BlogSpot.
Ultimate Link Building List: Get Quality Back links to your Website
Article Rating
Are you looking for ways to boost your website traffic in a safe and organic way? This article contains the ultimate white hat link building list for getting high quality back links to your website.