All You Need To Know About The Reddit App And Its History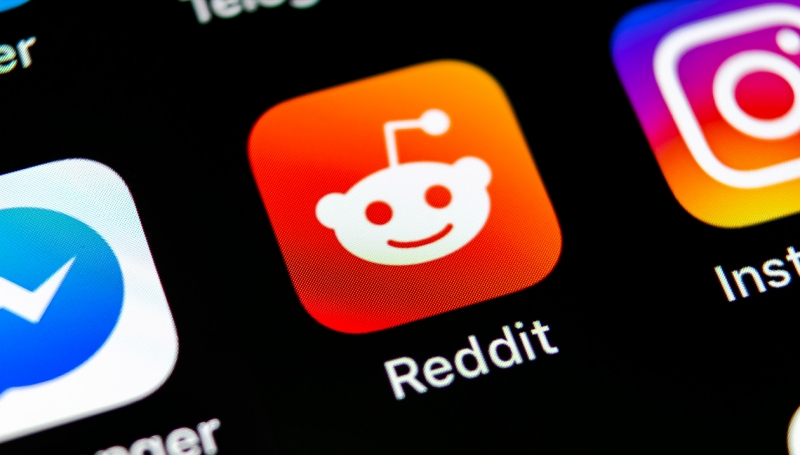 Imagine if Facebook would not have had so many unique features, but instead, it would have been just a group page. Well, that is the case with Reddit here. It is a social media site, but it was nothing more than a bulletin board where people were supposed to share their interests and hobbies.
Reddit has undergone several makeovers over the years. However, since 2010, Reddit has exponentially grown, and currently, it has over 52 million daily active users. You can experience the Reddit Dark Mode in its redesigned framework by clicking on the toggle night mode. You can also change your Reddit Username by creating new accounts.
History Of The Reddit App
Alexis Ohanian and Steve Huffman created the Reddit app in 2005. The platform was too simple because it was meant for users to register themselves as subreddits and develop their individual spaces. It was a simple front cover for active internet users to share their interests and form their communities.
After selling Reddit to Conde Nast for millions of dollars, this potential yet straightforward site started to grow. Before 2010, Reddit was only considered a lawless place, and that is one thing the location is good at, which is generating controversy. Nonetheless, Reddit has differentiated between its actual users and its hate-filled subreddits, and thus the current environment in Reddit has become a lot healthier.
How Has Reddit Become More Popular Over Time?
Reddit started getting the mainstream attention of people in 2010, and around 2013, it became one of the most popular social media sites. Even today, Reddit stands at 18th rank as the most visited website globally and holds 7th rank in the USA.
Slashdot and Digg were two similar kinds of sites like Reddit, but they had colossal redesign problems. So, after they fell, Reddit took their place and kept on attracting more and more users. Not only 52 million active users, but Reddit has more than a hundred thousand communities and 50 billion monthly views, proving its immense popularity.
The massive fall of Digo and Slashdot attracted many people to Reddit because some of them were psychologically homeless until they became familiarised with Reddit. What sets Reddit apart from these two sites is the 'legacy feature' that saves this site from its redesign issues.
What Are Some Of The Most Exciting Features Of Reddit?
The most notable feature of Reddit is its cross-platform link distributors and discussion forums. The communities decide which post is relevant and which one is not with a system called upvote and downvote. The moderators here act only as unseen guardians, but essentially this social news aggregator site is self-managed.
Reddit is the first site to accept Bitcoin bank cryptocurrency for users with paid subscription offers on Redditmade, Reddit gifts, Reddit Gold, etc. The Reddiquette feature teaches people that there is a person behind the screen, so you must post and comment by considering that. Reddit dark mode is also a cool feature that lets you enjoy a night mode vision.
You can also change your Reddit Username from your same account by clicking on your avatar in the top-left corner. Some sites can make Reddit look like an MS word document so that even if you are using it at your job, your boss will think that you are working only.
Many companies chose to block Reddit because people are too open about their thoughts on this site. However, you can just type an 'a+' after the Reddit URL to eliminate those company-imposed filters. If you feel tired of scrolling down, you can just press a 'p' after the URL, and you will experience an automatic slideshow of all the submissions so far.
How Do You Use Reddit?
For using Reddit, creating an account will be the first step. Developing an account on Reddit is very simple because it is just like every other social media site. You only need to register on the website with your email id, a cool username, and a strong password.
When you arrive at the main page of Reddit, you can select the page's format, like a close view or a tile view. Then, you can filter your news feed, and you will encounter some very interesting subreddits by coming across some exciting posts of them. If you are searching based on a specific topic, you can also type it on the search bar and come across new subreddits.
Now, all you have to do is post your own opinion on a topic, and you can do it by clicking the pen button next to your name. Think of an excellent and catchy headline and find a friendly tag that can make your post fall under a specific category.
Conclusion
Now, that is all you need to know about Reddit and its historical transition over the years. It still acts as the front page of the Internet, which retains its original motto. But, still, so many people visit it daily because it stands out from other social media due to its trending news concept. The interface and algorithm of this site are pretty fundamental. You can always find something interesting, something thought-provoking, and something new on Reddit.
Author Bio:
Jais Frank is a freelance content writer and enthusiastic blogger. He is the co-founder of Smart Business Daily. He contributes to many authority blogs such as Finance Team and SB Newsroom.