6 Instagram Video Concepts To Stun Your Followers And Elevate Online Presence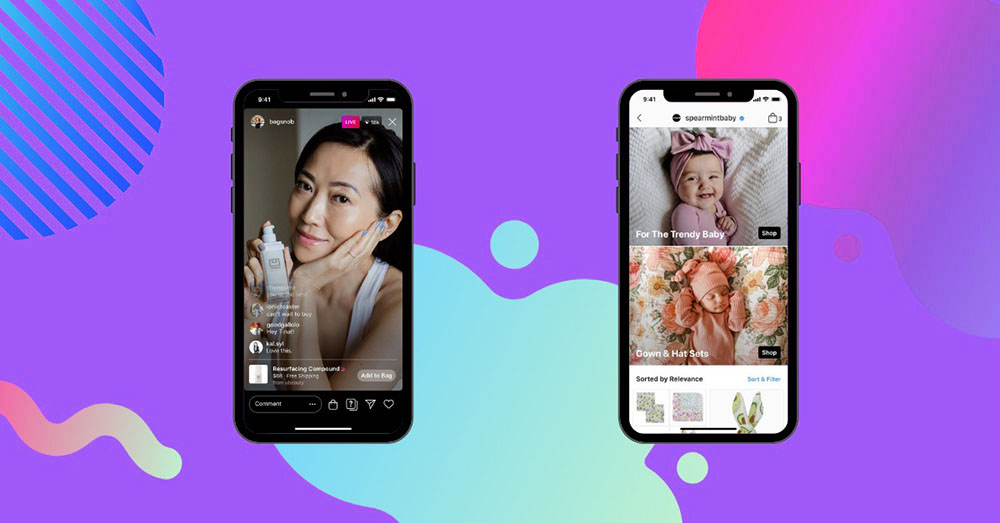 In today's digital age, Instagram has become a powerful tool for businesses and brands to reach their target audience. With the help of Instagram videos, brands, and businesses can create stunning visual content that resonates with their followers and elevates their online presence. Instagram videos can also connect with followers and build relationships, increasing engagement and visibility.
The importance of Instagram videos can't be overstated. They allow you to showcase your products or services engagingly and creatively. Videos can also help you build relationships with your followers and create a connection with them. By creating entertaining, educational, and informative videos, you can increase your reach and engagement on the platform.
Creating successful Instagram videos is not an easy task. You need to develop creative ideas that will engage your audience and keep them returning for more. With these 6 Instagram video concepts, you can create stunning videos that will stun your followers and elevate your online presence.
6 Instagram Video Concepts To Stun Your Followers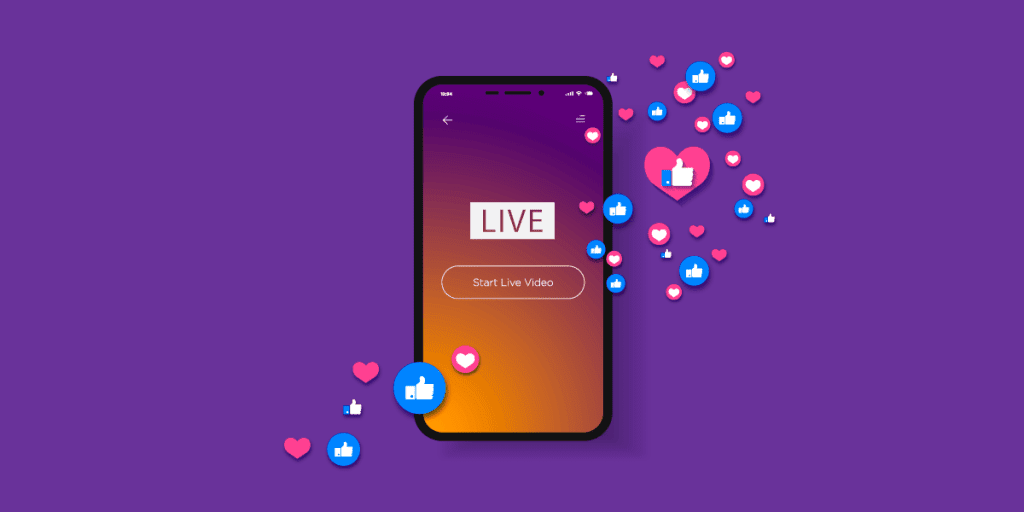 Concept 1: Live Video
Live video is one of the most powerful tools brands can use on Instagram to engage their audience. Live video can help you reach new audiences, build relationships with followers, and create a unique experience for viewers that will keep them coming back for more. The benefits of live video are numerous. It's a great way to get real-time feedback from followers and leverage the current moment for relevant content. It's also a great way to create more content for your profile without spending much time or money.
Before you go live, you should take a few steps to ensure your live video goes smoothly. First, announce your live video on social media and other marketing channels to increase the chance of followers tuning in. You should also plan what you will talk about in the video and have a backup plan if something unexpected happens. Finally, test the connection and audio before starting your live video.
Analyzing your live video performance is also essential. Keeping track of critical metrics like view count, comments, reactions, and shares will give you valuable insight into what your followers respond to and what content resonates with them. Based on this data, you can adjust future videos accordingly. In addition to these analytical insights, you should also pay attention to the overall atmosphere of the live video. If your audience is engaged and interacting with you, that's a good sign that your content is exciting and relevant to them. You should also note how long viewers watch your live video, as this will indicate your content is captivating.
Concept 2: Instagram Stories
If you want to reach a larger audience on Instagram and engage with them more captivatingly, Instagram stories are a must-have. Instagram stories are a great way to share highlights from your daily life, create anticipation for upcoming events, and share content with a broader audience. Instagram stories are short videos, or images users can post on their profiles. The content posted in an Instagram story will only be available on the user's profile for 24 hours, after which it will be deleted. This makes stories a great way to share content that may not fit your usual content strategy.
The benefits of Instagram stories are numerous. They are an effective way to capture attention and interactively engage with your followers. Unlike regular posts, stories can be used to share content in a more personal way. They are also well suited for experimenting with unique content formats such as polls, slideshows, and quizzes. Additionally, Instagram stories provide a great way to promote events and campaigns visually appealingly.
When creating Instagram stories, it's essential to remember that they should be visually engaging and captivating. It's important to consider the following tips to ensure your stories are successful. First, keep your stories concise, as most people don't have the time or patience to watch long videos. Second, use creative visuals to draw viewers to your IG story and make it more visually appealing. Finally, use compelling calls to action to encourage your followers to take a desired action.
Concept 3: Instagram Reels
Instagram Reels has become one of the most popular platforms for brands and influencers looking to engage their audiences and boost their online presence. Instagram Reels allows users to create 15-second clips of their content and share it with their followers. It is an effective way to create engaging, creative content and amplify your brand's message.
Benefits Of Reels:
Creating Instagram Reels offers many benefits to brands and influencers. Perhaps the most obvious benefit is the potential for heightened reach and engagement. Because Instagram Reels allows users to create short clips, capturing viewers' attention is more accessible. Studies have also found that shorter videos generate more engagement than longer ones, so creating Reels can effectively drive engagement.
Instagram Reels offers a unique way to express yourself and showcase your creativity. With its array of tools, users can create high-quality content to draw in viewers. Reels also allow users to showcase their personalities and connect with their audiences more personally.
Tips For Creating Engaging Instagram Reels:
Creating engaging Instagram Reels takes practice, but there are several tips you can use to ensure your content stands out.
First, make sure you create content that resonates with your audience. Think about what kinds of content your followers would find interesting or entertaining and create based on that.
Second, take advantage of the various Reels tools. Instagram has various tools, such as the timer, speed feature, and text overlays. These tools can help you create creative, eye-catching content.
Third, use music to enhance your Instagram Reels views. Instagram allows users to choose music from a library of songs to add to their Reels. Music can help add more emotion and energy to your content and engage viewers.
Finally, make sure to use hashtags. Hashtags are a great way to help your content reach more people and gain more attention.
By following these tips and taking advantage of the tools available, you can create engaging Instagram Reels and draw in more viewers.
Concept 4: Behind-The-Scenes Videos Contents
Behind-the-scenes videos are an excellent way to engage with your followers and give them an inside look into your business and your creative process. These videos allow you to show your followers what's happening behind the scenes, such as product development, team culture, etc. Not only do these videos give viewers a glimpse into your world, but they can also help build trust and a stronger connection with your followers.
If you're considering creating behind-the-scenes videos, the key is to keep them exciting, engaging, and relevant to your business. Try to make your videos unique, and focus on the elements of your business that your followers find interesting. Additionally, you may want to focus on showcasing the people behind the scenes, such as your staff and team members, to help your viewers further connect with your business.
Concept 5: Instagram Filters
Instagram filters are one of the most popular features on the platform and are an ideal way to add an extra sparkle to your posts. They are a great way to edit and enhance the quality of your pictures and videos. Filters can be used to alter the media's colors, contrast, brightness, and overall look. Adding filters to your posts can help your photos stand out from the crowd and draw in more followers.
Using Instagram filters to give your content an extra edge can help boost engagement with your posts. Filters can also help to make your content more visually appealing and help to attract more viewers. When creating content with Instagram filters, it's essential to consider how the filter will change the tone and aesthetic of your post. Experimenting with different filters can help you find the right look for your content and help you stand out from the crowd. Additionally, using relevant hashtags can help your post reach the right audience and maximize your reach and engagement.
Concept 6: Instagram Tag Videos
Instagram tag videos are a great way to increase engagement and visibility on the platform. Tag videos involve inviting followers to create a video of themselves doing a creative challenge, such as singing, dancing, or telling a funny story. This type of video can effectively grow your audience and drive up engagement with your content.
When creating an engaging tag video, it's crucial to create an appealing and achievable challenge. Be sure to provide clear instructions on how to participate and incentivize followers to participate. Additionally, consider partnering with other influencers to help spread the word even further. Lastly, thank each person participating in the challenge and feature their content. Doing so can create an interactive and exciting experience that will help you reach a wider audience.
Conclusion
As demonstrated, Instagram videos are essential in any digital marketing strategy. They can help to maximize reach, engagement, and presence online. To effectively use Instagram videos, it is vital to understand the benefits of each concept and apply the recommended tips for creating engaging videos. Additionally, analyzing your audience is critical to understanding how to adjust your content strategies to capture their attention.
Ultimately, incorporating Instagram videos into your marketing strategy can help to elevate your online presence by increasing reach and engagement. With the right concepts and strategies, you can effectively reach your target audience and stun your followers.
Author bio
Jimena Maren is a content developer and marketing manager who works at Snaphappen. She has written more trending articles on social media and has a handful of experience in delivering engaging content.