How To Set Up Your Business Online
The modern-day civilization is more blessed than ever when starting businesses or running an entire organization from scratch – even with minimum capital and assets. The historical emergence of the internet and technology has opened the door to thousands of opportunities for all. As a result, all business sectors evolved exponentially, including agriculture, technical, scientific, industrial, and many other sectors of the economy.
With so much convenience, it is now easier for people to start their businesses with minimal investment and more exposure than ever! Although there are several ways to get started, this guide will help you understand why it is important to set up an online business and the right ways to get started for maximum reach, ROI, and increased sales.
Why Set Up Your Business Online:
Given that the cyborg generation has started to and is expected to interact with technology directly, digital platforms make a perfect opportunity for businesses to interact with humans. As of January 2021, 4.66 billion people were found to be active internet users, making up 59.5% of the global population, out of which 92.6% of people are active mobile users accessing the internet through mobile phones.
Moreover, around 93.5% of global internet consumers have already started to purchase online. This is why many businesses, organizations, and entrepreneurs have begun utilizing the web spaces at a very rapid pace. This is enabling small businesses and startups to reach their audience globally with minimal expenditure. To note the advantages, more than 12-24 million e-commerce websites and around 7.9 million online retailers started from scratch.
With so much going on and the competition getting harder with every passing day, the startups, entrepreneurs, and brick-and-mortar shop owners need to set up their online businesses as soon as possible. First, however, here are a few reasons smart people would never overlook:
Global approach
Digital marketing
Telecommunication
Instant communication channels
Instant feedback from customer
Effective delivery of messages
More targeted marketing
Effective marketing
Better research opportunities
Market awareness
Better customer retention
Cost-effective marketing and advertisements
How To Set Up Your Business Online:
There are several ways to shift from a brick-and-mortar shop to an online business in no time or starting a business from scratch. However, there is no rocket science involved. All you need is the right path to follow and the knowledge of all the opportunities available. We have gathered some of the most cost-effective ways to set up a business online in 2021.
Create Social Media Business Pages:
There are over 3.96 billion active social media users globally, which represent over half of the world's population. To reach them, you need to create a social media presence for your presence. Unlike a brick-and-mortar shop, you don't need to indulge in the complexities of investments and warehousing.
However, a simple business account or page would be enough to create an existence. Once you have created a business account over any social media platforms, keep Facebook and Instagram on priority. Owing to their massive user-ship and active users, you need to build your business like 65 million local businesses that started using Facebook business pages from scratch. Next, follow these tips to increase your sales and build your business:
Create a community
Increase your followers
Create content to display and promote your product
Share images and product descriptions to create awareness about your products
Engage with your audience
Take their feedback to improve your products or services
Use social media AI to market and promote your product efficiently
Social media platforms are completely free to use. Thus, they make it an ideal option for people to start their business without a penny invested. It's the time and effort you need to put it in to reap the benefits.
Create A Website:
A website is like a virtual store for any business. Everything can be found on a website with a complete display of products, business information, history, and progress. Thousands of websites started from scratch without having any warehouses or brick-and-mortar shops.
If you want to set up an online business with a little investment, a business website is your best bet. However, things get a bit complex when you have to buy a domain and register yourself as a business to create your online presence. You might also need to involve professionals for assistance to seek help from website designing guides that you may find online. But, here are some necessary steps to follow:
Decide on a domain name
Register the name by buying a domain hosting website like godaddy.com
Create a business plan with the right products and how you want to portray your business
Develop a website or seek professional help
Design your website or ask a professional web designing service to help you
Launch your website
Gradually fill it up with relevant content like information, business details, products, and more
Creating a website isn't as easy as it may seem. Of course, you need to have a robust strategy to get started, but these points will understand what you need to get started.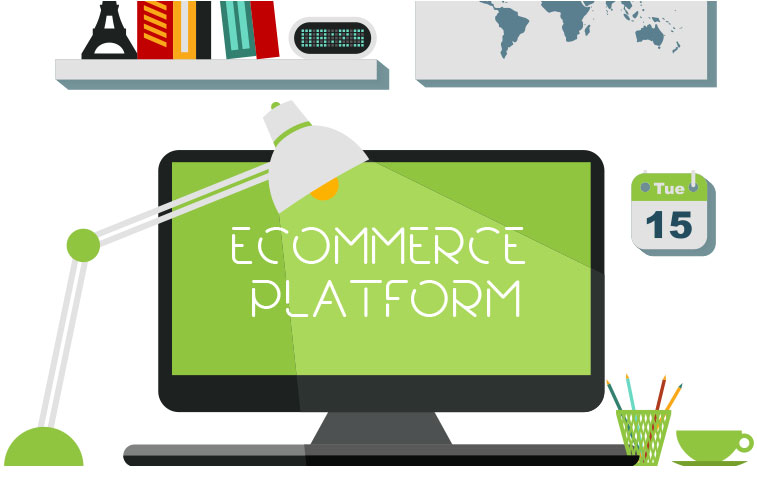 Signup On An E-Commerce Store:
E-commerce websites are a great way to be a part of a website without having to build one. It's like a jackpot opportunity for businesses that need a well-optimized company but don't want to invest anything. You can create your business account on e-commerce websites like Amazon, eBay, AliExpress, Alibaba, Daraz, and so many more. There you can display your products against a fraction of your profits. To join any e-commerce website:
Visit the website
Choose the type of business – whether you are an individual seller or a professional
Create a business account by choosing to become a seller or a vendor
Select your business type, location, and the niche you want to cater to
Create a product listing with all the products you want to sell with their complete information
Joining an e-commerce website has its unique set of benefits; it's relatively easier than creating a website, but the profits are somewhat shared. However, deciding which options suits you best depends on the resources and funds you have in hand.
Become An Affiliate:
Business affiliation is one of the best ways to maximizing profits while having little to invest. In other words, having a product to sell but no fund to market or establish a business is pretty much daunting for anyone. But, affiliate businesses allow you to buy shares of a company and becoming a minority shareholder. But it's not always the same; as the business industry is revolutionizing, the methods of affiliate businesses are changing.
Today, if you have a product but need an online platform to sell, display, and promote it, you can ask a business platform and share their online space to display your products. Of course, in this case, the profits are shared infractions. But, it always works out for people with limited resources, who work together for mutual gains.
The Take-Away:
There are several ways to start up and set up online businesses, but many people are skeptical about the risks involved. This is why they are still behind the world. However, people can experiment with their online business setup by following the simple steps shared in this guide. This will enable you to explore the astonishing benefits of having an online business platform and how quickly you can sell online.
Furthermore, when it's about technology, many people are not aware of the right ways to deal with it. But, getting help from professionals may come in handy for anyone looking forward to expanding their business virtually. Another great way to keep up with the best approaches to run online businesses is to follow the industry's big names and study what they do. Given the stats and the number of business operating online through the said channels makes it quite clear that you won't regret setting up an online space of your own!