How to Optimize Your Website for Conversions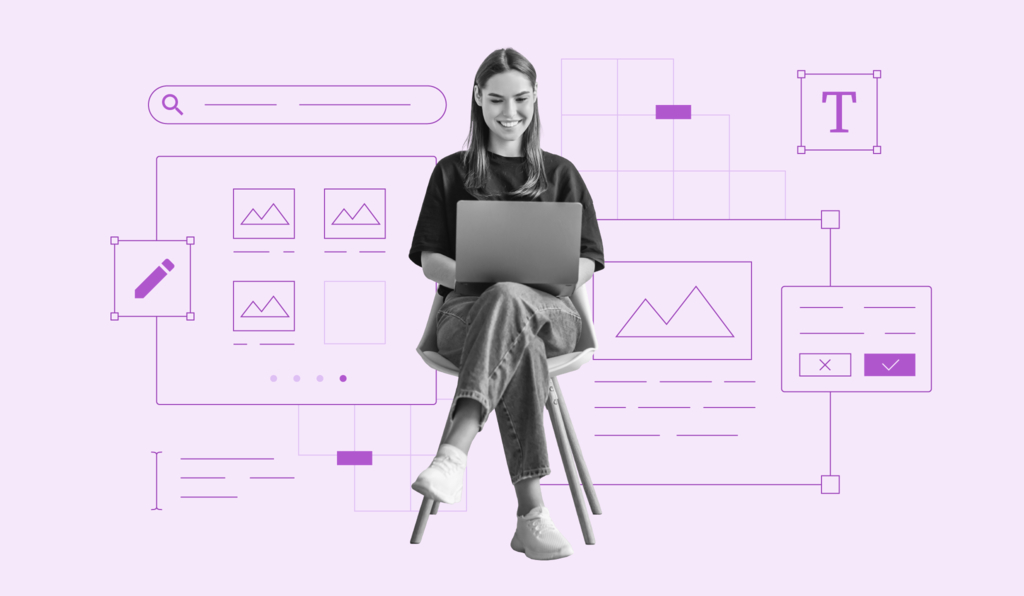 Getting more website traffic is important, but you'll want to be sure that it converts into new customers. Learning how to optimize for conversions can help you get the best of both worlds. Avoid obsessing over an industry figure or focusing on increasing your conversion rate without understanding why your current visitors aren't converting. Optimizing for conversions starts with creating a great user experience and focusing on result-oriented conversion rate optimization strategies.
A "conversion" is any desired action a visitor takes on your website, such as clicking a CTA button, signing up for a newsletter, or adding a product to a cart. For example, if your business is an e-commerce company, you'll be mainly concerned with getting more people to purchase products from you. However, a website can also be optimized for conversions that are not sales-related, such as getting people to email you or read more pages on your site. Website conversion rate optimization is a critical process. Businesses can use it to generate more sales from their existing traffic.
But what does a good conversion rate look like? Depending on your goals, the answer will be different. But there are some common CRO best practices that can help you maximize the results of your marketing efforts. Know the top 5 SEO strategies for your business that Google rewards and increase the conversion rate for the website.
Read along to learn how to optimize your website for conversions:
Make Your CTA Relevant
CRO optimization is all about converting visitors into profitable assets, which can be anything from creating an account to signing up for a newsletter to paying for a product on your e-commerce site. These conversions can be tracked and measured through call-to-action (CTA) buttons, which are a key component of a successful CRO strategy. When designing your CTA button, keep in mind that it should be relevant to your site's users and what you're trying to accomplish with the website.
Optimizing your conversion rate will allow you to generate more sales with the same amount of traffic which is a win for any business. To learn more about how to make your CTA more relevant to your audience, get in touch with a leading digital marketing agency for your business now!
Make Your CTA Clickable
If you want to optimize a CTA, the key is not to overdo it. Too many choices can be counterproductive and cause a diluted approach from visitors, where they click on several buttons instead of the one they need to focus on. Don't just throw in some generic phrases like "Sign up" and "Try now." Instead, make them clickable. Think of it as a call to value and explain what your product or service can do for them. This can be done with text-based CTAs or a lead flow.
Moreover, changing the button text or making it bigger is ab impactful way to enhance your website conversion rate optimization. If you're struggling with your business website not getting enough conversions, it's time to work on your website CRO!
Personalize Your CTA
When it comes to conversion rate optimization best practices, personalization is the key factor business leaders and marketers should watch out for. It's vital to know your audience and what matters most to them. Focus on personalizing the experience, and you will naturally get more conversions as a result. Conversion is essentially the completion of a website goal, whether it's making a purchase, filling out a form, becoming a customer, or anything else that makes sense for your business.
Driving traffic to your website is one of the best things you can do, but only if it's being converted into sales, leads, or customers. That's why CRO is so important. A clear understanding of conversion rate optimization strategies before you implement them is highly important to yield the best results.
CTA Optimization
A good website conversion rate is a key component of any online marketing strategy. It helps businesses generate leads, sales, and engagement. It also increases brand awareness. To optimize your website for conversions, you must consider every element of your site. This includes your home page, product pages, blog posts, and landing pages. Your calls to action (CTAs) should be clear, concise, and easy to understand. A well-written CTA will make people want to take the desired action.
It is important to use a high-quality CTA button that contrasts with your main color theme. You should also test your call-to-action buttons, including their placement on the page. For example, some marketers find that moving their "Request a Demo" button up the page gets more clicks.
Optimize your Home Page
While working on your website CRO conversion rate optimization, you must focus on every aspect of your website, and your homepage is the first page visitors see when they enter your website. Therefore, it should be optimized to convert as much traffic as possible. The best way to optimize your homepage is through monitoring user behavior. It's beneficial to study what pages users click on, how far down they scroll, and more. Also, a mobile-friendly homepage ensures you reach maximum visitors.
Another way to optimize your homepage is by boosting your website's visual appeal. For example, including your company's contact information above the fold can help visitors feel more confident about working with you. Adding testimonials and reviews can also help to build trust with potential clients.
What is CRO Marketing?
Many online brands have worked hard to get traffic to their websites. They've run PPC ads, invested in Facebook and Instagram marketing, engaged influencers on TikTok, and implemented search engine optimization to attract organic traffic. However, they struggle to turn those visitors into buyers. That's where CRO optimization comes in.
CRO is a process of improving the user experience of a website to increase the number of visitors who complete the desired action or "convert." It's a complex and data-driven process that involves collecting quantitative data to see what's working and qualitative research to find out why certain pages don't perform the way you want them to. A visitor could convert by subscribing to an email list, signing up for a membership, submitting their information to request a quote, purchasing a product or service, registering for a webinar or event, and more.
It's advisable to hire a leading digital marketing agency for your business. They will study and monitor your online business scenario, document any learnings and apply them to the live site, and continue the process to continuously improve their conversion rates. This is what makes CRO so important and why it should be a part of every digital marketing strategy.
Conclusion
Whether you're an online retailer or a B2B service provider, your conversion rate measures how well your website engages and convinces your visitors to buy from you or use your services. It's an essential metric that all businesses need to take seriously, as it shows how effective your marketing and website design is. Luckily, boosting your conversion rate doesn't have to be complicated. All you need to do is tweak, test, and experiment to get more customers from your existing traffic. To learn more about CRO marketing and how to employ it for your business, contact a leading digital marketing agency now!
Author Bio:
Aaron Hanson works as a Digital Marketer with e-intelligence, a digital marketing company with offices in the UK, US, Australia, and India. He works passionately to find innovative solutions for digital marketing pain points and loves to share his expertise with anyone who needs it.