Future with Augmented Reality Solution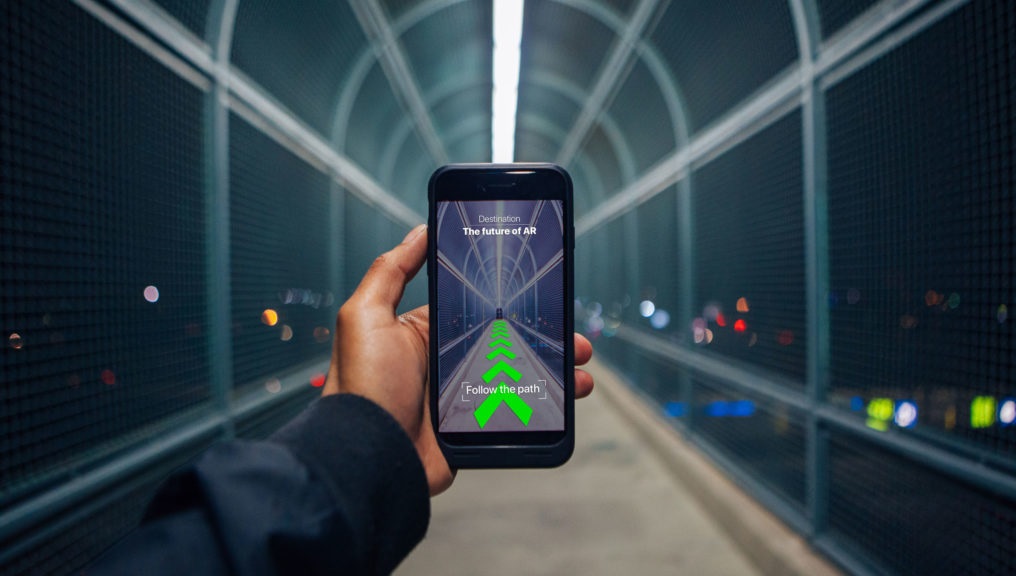 Augmented reality services are here to provide and enhance our real-world experience with the superimposition of computer-generated inputs. These may include audio data, video graphics, GPS overlays, and so on. Augmented reality is here to arm you with superpowers that you could not even dream of. Read on to find which one you would like to add to your business armory.
Humble Beginnings
Cinematographer, Morton Heiligis credited with the first, albeit rudimentary application of augmented reality in 1957. This augmented reality solution was not generated by computers but done through an instrument which he called theSensorama, which could convey visuals, sounds, vibration, and smell to the viewer.
Augmented reality development companies have come a long way since then. In 1992, the USAF Armstrong's Research Lab developed an AR system that was not only complex but was remarkable for it was entirely operated through a complex robotic system.
The World of Augmented Reality Solution
A combination of technological innovations comes together to aid in AR app development in Melbourne, or anywhere else, for that matter. These innovations are categorized as follows:
General hardware components which are a broad category, including the processor, the display, the sensors, and input devices. Your smartphone has all these features and is ideally suited to function as an AR device.
Displays for AR devices can range from monitors, optical projection systems, head-mounted displays, eyeglasses, contact lenses, the HUD (heads up display), virtual retinal displays, Eye Tap, Spatial Augmented Reality (SAR) and handheld displays.
Sensors and input devices include GPS, gyroscopes, accelerometers, compasses, RFID, wireless sensors, touch recognition, speech recognition, eye tracking, and peripherals.
Software – AR app development in Australia depends majorly on the capability of advanced software to keep the hardware going. There are several software development kits (SDK) that are available for this purpose.
AR Solution Australia
Australia is a country that believes in taking advantage of modern innovations in order to evolve as a society. Augmented reality is no exception to this rule. There are AR apps already available for every industry to make use of across a variety of business verticals.
Archaeology, Art, Architecture
Commerce
Construction
Industrial Design
Education
Emergency Services and Disaster Management
Medical Science and Applications
Sports
Entertainment
Tourism
Military
Navigation
Mobile AR Has Its Moment in the Sun
The evolution of headset-based AR has enabled the use of technology for the purpose of measuring, predictable tracking, improvements rendering, and 3D detection.
Gesture Recognition
This is one aspect of AR solutions that everyone is keeping a close eye on. Ongoing research on gaze direction can soon enable a person to simply gaze at an object, in order to detect it. Imagine not having to turn your head!
Research and development are also focusing on eliminating the issue of lags in AR tracking. Though fleeting in its appearance, this issue can cause inconvenience to the user.
AR Meets XR
XR or extended reality is an advanced technological innovation that allows its users to alter his/ her reality digitally. Comprising different forms of reality technologies, including mind reality, virtual reality, and augmented reality, the world of extended reality offers unique experiences. Experts reckon this is going to be the top AR trend in the coming year. Watch out for that!
Into the Future
No, we are not referring to the iconic Hollywood blockbuster (Back to the Future), though it did give us a glimpse into what augmented reality looks like. We called it science fiction back then! We cannot think of our lives without our mobile devices as technology becomes seamlessly integrated into our reality. The future, your future, lies in embracing new technology. Reach out to an augmented reality service in Melbourne today and start living in the future!
Author Bio:
Hurkadli is the director of ZealAR. He has been offering Augmented Reality Service in Australia. He has earned success in the Industrial Product Designing industry for his unique and custom designs for his clients.