Key Focus Areas of E-commerce Web Development to Consider in 2022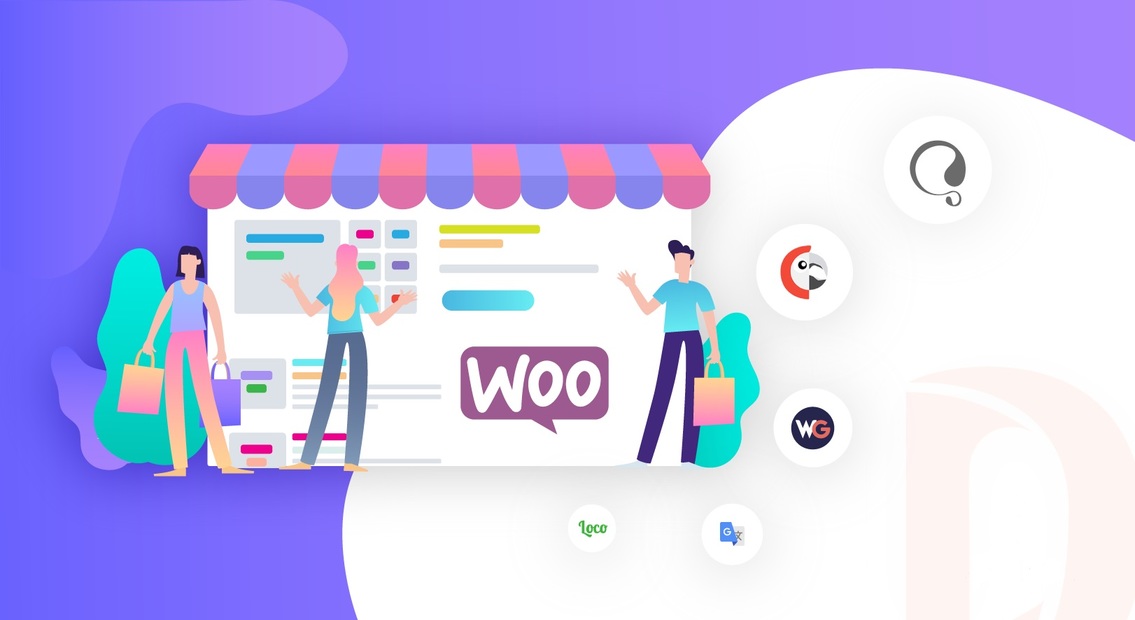 Introduction: In the recent episodes of digitization, the world is witnessing a climbing number of digital buyers who now prefer purchasing everything online! So, whether you want to buy groceries, an exquisite range of wine collections, or clothes from H&M, a website is what you go to first. In the year 2020, more than 2 billion people purchased goods and services online, surpassing the e-retail stores to 4.2 trillion U.S. dollars worldwide! According to Statista, retail e-commerce sales have now reached 4.9 trillion us dollars. A huge round of applause goes to the Web Development Companies that are aiding in easy online shopping of goods and services!
Oh! I forgot to share one tiny yet impactful figure. In their report, Statista.com also mentions that the E-commerce share of the total global retail sales is forecasted at 24.5% by the year 2025. Coming back to the crux of this blog, here we will discuss three key focuses of website development taking place in 2022 and beyond!
Ley website designing factors
Must-have features on your website, and
E-commerce trends that you should follow
So? Let's Begin!
Key Aspects of Building a Website in 2022 and Forthcoming Years
Even though building an eCommerce website is not your task, your technology partner will take care of this, you still need to know the factors that involve in making the website attractive and engaging. You may consider exploring the eCommerce app development guide for better understanding or stick to this article. Moving one step at a time, let's first consider the most important aspects of website designing.
1. Website Designing
Web Development Companies consider the below-mentioned factors fundamental to making a great website!
Easy to navigate
For one, the website design should be easy to navigate, and all the menu items must be accessible from any web page. Your site's navigation must be designed and implemented in such a way that the visitor should always know where they will land if they click on the page. To distinguish your E-commerce website from others, employ the idea of Sitemap!
Optimized visual design
A website visitor only takes about 50 milliseconds to decide whether or not they will stay on the site and surf the content or bounce back! Therefore, making it visually compelling is one of the best ways to impress the visitor or your potential customer. Remember not to go overboard with the visual design as it may negatively impact the point of maximum emphasis.
Don't forget about BRANDING!
Your website is the digitized depiction or representation of your business. Thus, it must contain your company's name, logo, print material, or your brick-and-mortar location. This is usually how the users will make the visual connection. Besides just the visual connection, the website also adds a certain level of credibility to the business and gives an enhanced, elaborated picture of your business!
Always keep the information accessible
We all have browsed hundreds of websites. We don't always have the time and patience to scroll through the entire website, so we look for even the bits or pieces of information that are handy right when we need it. And if the information is not accessible, we turn into frustrated visitors. So, here is the greatest lesson of all times – 'always keep information in plain sight!
Website Development Companies also ensure that they include all the must-have features on the website. These functions make the web browsing process much easier and flawless! Don't worry. I have mentioned the top three features every business E-commerce website needs to integrate.
2. Essential E-commerce Website Features to Integrate
The top 3 essential features that any E-commerce website needs are: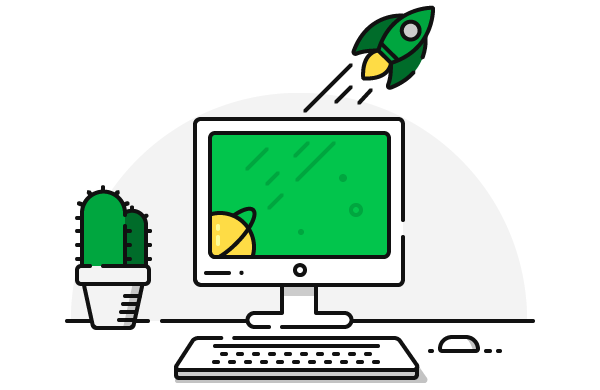 A mobile-friendly design
Did you know? About 61% of the E-commerce customers love to shop from mobile-friendly sites! Implying that your mobile-friendly website can bring both climbing traffic and high conversions, the design will have a contribution. So, include responsive web designs that automatically adjust themselves when a visitor views the site from different devices such as laptops, iPhones, Android tablets, or old smartphones.
High-Security features
Web Development Companies know how essential security features are. These features are critical not only for mobile applications but also for E-commerce websites. So, ensure that your site has adequate security features that help protect the visitor's data. Plus, you need to show your visitors that your site is safe to browse and use to gain their trust.
Trust me on this part – the customers will never purchase from your E-commerce platform if they don't see sufficient security features. So, create secure passwords and update them from time to time, and use an Address Verification System (AVS). During the checkout, use Credit Card Verification Value (CVV) and purchase a Secure Sockets Layer (SSL) certificate that will help transmit your data securely!
Offer multiple payment options
People, after the Pandemic, have started making all of their payments online. Therefore, while developing the website, ask the website development company to add popular payment options that will help your customers shop and buy goods or services online! Don't forget to add payment option icons such as PayPal, Amazon Pay, or GPay.
The other key focus area of web development also involves following the latest trends! So, while talking about your requirements with the Web Development Companies, ask them about what's trending and which of these trends will suit the business to reap enormous popularity! But, to help you make that decision better, let me quote some of the ongoing trends related to E-commerce web development.
3. E-commerce Web Development Trends
Catch up with the latest E-commerce website trends!
Omni channel selling
Omnichannel selling means that selling your goods and products/service is no longer restricted to a single channel. These multiple selling channels are making the entire E-commerce shopping experience better for customers with different digital devices or platforms.
The experts say that Omnichannel selling enhances customer satisfaction and retains them better. These channels more or less offer a butter-smooth personalized customer experience by connecting and integrating both online and offline purchase platforms!
AR / VR
According to a number of Website Development Companies, Augmented Reality (AR) and Virtual Reality (VR) have proved themselves to be an absolute boon for E-commerce websites. Now, the customers no longer have to visit a brick-and-mortar to experience a product. With a combined effort of AR and VR, customers can preview what they are purchasing and, depending on their experience, make the final purchase decision. In simpler words, by combining the goodness of Augmented Reality and Virtual Reality, you can get the following benefits:
Enhances your customer's experience of buying the product or service
Improve your business's performance
Amplify customer engagement
In Conclusion:
Designing and developing an E-commerce website is challenging, and with no knowledge about it, the princess becomes inconceivable. And that is why you need the best experts in the world to help you build the perfect E-commerce platform for you and your customers.
Now that you have read the blog, you know the essential things your E-commerce website must-have. So, the time is right to connect with the industry experts who have been building websites for E-commerce businesses for a long time now. Find one of the best Web Development Companies that help you build a sustainable E-commerce website, have an array of marketing tools to help you attract more visitors, and most importantly, build a website that converts!
Author Bio:
Avantika Shergil is an enthusiastic Operations Manager at TopDevelopers – A dedicated directory of IT service providers, coordinating and managing the technical and functional areas. She is an adventure lover, passionate traveler, and admirer of nature, who believes that a cup of coffee is a prime source to feel rejuvenation. Researching and writing about technology keeps her boosted and enhances her professional journeying.