7 Digital Customer Experience Trends Marketers for 2021
Digital marketing is on top of the charts when we look back at 2020. With the pandemic changing everything, from lifestyle to businesses, and giving a setback to the global economy, there was one thing that was keeping everyone busy during the lockdown. Social media and video conferring kept everyone engaged and entrepreneurs have realized the essence of digital marketing. As we move ahead in 2021, marketers need to look into ways to customize their customer communications and provide a more personalized experience to them. Of course, everyone is impressed and feels more comfortable by getting personal attention and it's a cherry on the cake when it comes to digital platforms.
One perfect example is the biggest online restaurant directory, Zomato. Since its inception, the brand has grown exponentially and increased its customer base manifolds. The digital marketers of Zomato have played a key role in the success by using innovative digital marketing strategy and provide relevant information to their customers and keep them entertained as well. According to UberSuggest, the organic traffic of Zomato is 6,719,882 users per month, which is very impressive.
In the coming year, social media will not just remain a platform to just explore new things. But, it will also attract millennials to purchase by using the latest trends in marketing. Let's have a look at the latest marketing trends that will provide a unique and engaging digital customer experience to different business profiles.
1. Switch to Short-Form Videos
With fast pace life and quick access to all information, no one is interested to read long articles. Facebook launched Instagram Reels to get its audience into action and keep their boredom away. Short videos are not only entertaining, but they also provide relevant information in a short span of time. The audience is smart enough to perceive the idea of the seller and uses quick analytical and decision-making skills to get into action.
People of all generations use social media and the business heads are now keeping a close eye on how to redirect budgets to these channels to gain maximum ROI. Young customers look for quick and catchy things and interesting short-form videos can expand brand promotion. Leading digital marketing service providers to need to work upon delivering simple, yet attractive videos by communicating a strong brand message after proper customer research and using the right strategy and out-of-the-box creativity.
2. Target Considering the User Privacy Protections
Internet users have a concern for user privacy protection and are worried about their data privacy and security threats. It is a challenge for marketers to handle the personal information of their shoppers or target customers with utmost care. More than 86% of consumers are worried about their data privacy. In fact, Facebook experienced a sudden downfall in reaching out to millions of shoppers, due to security concerns. There are certain guidelines that must be followed by companies to safely handle the critical user information, gain customer trust, and make a business profit, eventually.
Marketers must enact digital privacy laws and pay close attention to the latest industry news and guidelines. It is expected that the year 2021 will change the way digital marketers currently track, target, and retarget their customers. Leading companies like Apple are stopping automatic background collection of data, which is used for personalized ad tracking. It is important to convey and reassure the customers that you are taking complete care of the privacy concerns and the measures taken by the company to ensure the same.
3. Marketing Automation
It is the new normal and digital marketing experts are growing their customer base using sophisticated marketing automation techniques to get into the industry mainstream and stay ahead of their business rivals. It is essential to calculate ROI accurately by predicting outcomes using fine attribution models for various devices. With scalable business and keeping pace with the dynamic customer journey, it is important to consider different buyer persona. Marketing automation will lead to effective digital marketing in 2021 and evolve to create personalized content, track results, and gain better lead conversion. Today, more than 67% of market leaders leverage marketing automation tools and can easily track the growing numbers.
4. Personal Experience
If you want to engage maximum users, then personalized marketing will play a key role in impressing your target audience. People are bored with mass-blasted email campaigns and usually ignore such stuff. The new expectation of the customers is to get personalized emails that address specific pain points of the user and contains relatable email or marketing content. Customers usually tend to unsubscribe or spam such emails to save their time and avoid being a part of such a marketing campaign.
In 2021, digital marketers will need to focus on customized customer communications and experiences based on the preferences, interests, and behavior of their target audience. Machine Learning is used to create engaging and personalized communication, which is more relevant and interesting for the target customer. By using NLP, you can get the best messages with emotional sentiment and language nuance.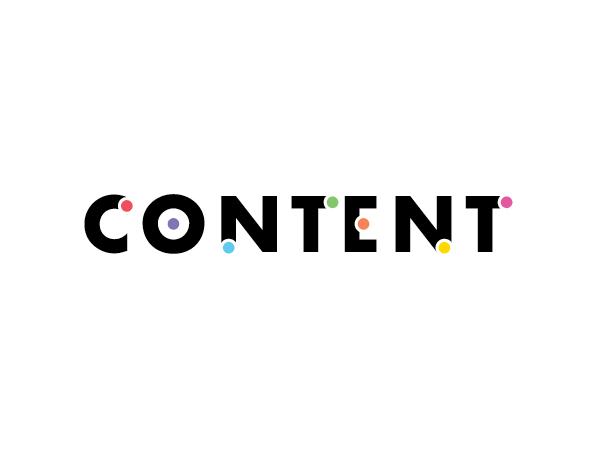 5. Create Interactive Content
It is often heard that the "Content is King", but now is the time to create interactive and more engaging content. Bland and boring content is no more recognized and users feel more comfortable by reading engaging and interesting content. User enjoyment along with relevant information is the key tool to keep your customer glued to your brand. Writing long articles that are not interactive, will not entice your customers anymore. Adding quizzes, open-ended questions, polls, calculator widgets, giveaways, etc. are some of the interactive ways to create interest in your audience. It will add more time that the customer spends on your site and help your site rank higher, based on algorithm search.
6. Customer Segmentation
Customer Segmentation is important when it comes to selling your product to a specific targeted audience. This is the latest trend and gradually gaining pace, for all the business sectors and industry verticals. Instead of targeting a large pool of general audiences, targeting a small set of specific audiences will gain better business outcomes. Customer segmentation is segregating your target audience considering different buyer persona, demographics, user behavior, and other shopping habits. For example, for an eCommerce website, the shopping traits of men and women will vary. Creating personalized messages for a specific audience will help your users to gain more interest in your website.
7. Focus on Local SEO Algorithms
Google keeps on updating its algorithms and it is essential to pay keen attention to local business. The local SEO algorithm is a powerful tool to reach out to more audiences and make them feel comfortable with your brand. Broader SEO makes your target audience search and scroll over a wider area. At the last, your potential user will lose interest in your product or get along with other interesting brands. Targeting users based on their geographic location is a helpful way to reach out to more customers for specific businesses. For example, a food delivery app, home services app, ride-sharing, or booking app will gain more customers with local SEO.
To Sum Up
After a year full of complete turmoil and anxiety, marketers from the best digital marketing services are all set to evolve in the year 2021. By following the latest trends, as mentioned above, you will surely win the hearts of your target audience and convert them into potential customers. It is important to meet the growing expectations of the customers and pace up with the new demands and habits of customers. To stay ahead in the competition and gain maximum benefits, it is indispensable and be a part of the evolution of digital marketing using the latest trends shared in this post. So, get started with your innovative marketing strategy and expand your customer base in the coming year.