The Most Business Compatible Linux Operating Systems!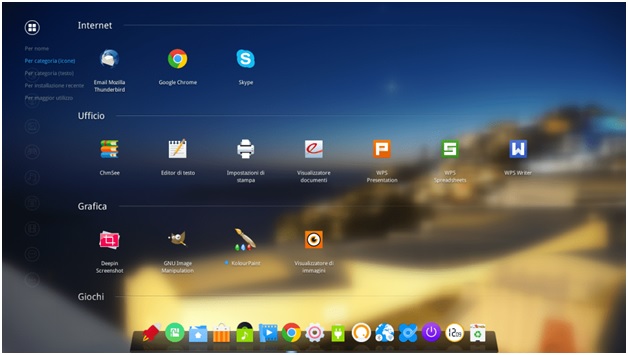 If you have missed the appearance of Linux as a worthwhile alternative to nearly all the existing operating systems (OS), now is the time to rectify that.
For one thing, Linux is set to replace the OS spectrum as you know it today. The second thing is the range of its futuristic features that are sweeping the technology bigwigs off their feet, Huawei reliance on Linux Deepin for its MateBook laptop is the case in point.
Why Go With Linux?
2020 is not just the year of further technical advancement, if anything, 2020 seems to be more business-centric than anything else regardless of the subject area or nature. Technological progress is best integrated to its full potential when the IT infrastructure of small businesses as well as mega corporations are up to date. For cloud computing though, Linux is proving to be an unparalleled fit and a rather inexpensive fit for businesses.
Assimilating Linux systems is quite simple depending on which specific Linux distribution – referred to as distro – you select in coordination with your computing requirement. You don't have to discard your standing infrastructure in order to appropriate the flexibility that open-source software and cost-effective functionality of Linux provides. You can literally use it as a free replacement for other OSs, which businesses find a little hard to comprehend.
Linux does not require purchase prize even for the applications unless you are a kind of business that needs expert help from paid tech support. Even that can be worked away, given the variety of Linux system administrator training programs available today which effectively ticks an overhead off the list of businesses' overall cost.
Best Linux for Business in 2020
So how do you figure out which distro is the best fit for your business? Because Linux OS comes in vast variety with a number of futuristic business-grade features. Well, we have put together a list of top of the range distribution based on a criterion that includes:
Stability
Practicality
Support
Let's have a look at some of the best Linux in 2020 with critical uptime, unwavering support, and practical capabilities.
CentOS
CentOS is one of the most popular Linux server distribution that is developed on the foundation of Red Hat Enterprise Linux (RHEL) by the funding support of Red Hat in 2014. Assembled with pleasant Gnome – the default desktop for Red Hat & Fedora – familiarity along with widely supported Red Hat package manager (RPM) open-source, CentOS makes for highly compatible enterprise-class Linux distro for workstations and servers.
Slackware
Slackware is one of the oldest Softlanding based Linux distro that was created in 1993 by Patrick Volkerding and is maintained to date. There are many other distributions that were designed on the basis of Slackware like SUSE Linux distro. It provides end-users maximum control than any other Linux OS but this feature has both sides to consider.
For instance, while it gives you huge command control, this lightweight distribution lacks the graphical configuration and software dependency resolution mechanism. Yet, if you are looking for a completely customized distro that can be streamlined to the last of your requirement, Slackware is the one.
ClearOS
This Linux distro is designed specifically to be optimized with small and medium enterprises. It serves as a network gateway as well as a network server that is administered completely from a web-based interface. ClearOS is an effective alternative to commercially supported software solutions with professional tech support availability.
Like CentOS, this distribution also has a relatively simple configuration and maintenance due to innate RHEL foundation packages. But the similarities cease here because unlike CentOS, ClearOS is strictly a server platform. Its absolute web reliance proffers the use of varying consoles unnecessary after the distro installation.
Ubuntu
The ever-increasing popularity of Ubuntu – Linux desktop distribution – make people think that it is most compatible with personal usage which is not true given its well-recognized community support system. Ubuntu provides its end users absolute stability and flexibility along with the free version called Ubuntu Servers for the backend requirement.
Ubuntu is designed on the basis of another Linux distro named Debian which means it can use various Debian packages using advanced package tools (Apt) management system to add or remove software easily. I choose to select Ubuntu as your Linux OS, you will the finest support from its massive user base and answer to nearly any query you might have.
The latest releases are marketed as long term support (LTS) backed distros with 5 years maintenance with an additional option for professional tech support.
IPFire
IPFire distro is often regarded as a Linux watchdog due to its extraordinary security solutions. This is especially relevant to small businesses that are more susceptible to cyber threats when it comes to the security of their networks.
All you have to is install the distribution and leave the job of actively managing the IP addresses, firewall protection, and even employee monitoring for the safety as well as behavioral check. Although it is not difficult to maintain IPFire will surely require expert-level knowledge to get it installed and running.
There are a number of reasons for relatively complex configuration such as distinct nature from any other Linux versions, Tor node, proxy protocols, etc. Have a look at quite descriptive and inclusive Linux administrator training program available that should solve all of these and more support issues which come in the installation process of IPFire.
OpenSUSE
OpenSUSE or more accurately SUSE Linux Professional is another Linux distribution community program that is powered by SUSE Linux GmbH to be used as the basis for commercial SUSE Enterprise.
Contrary to CentOS and ClearOS, OpenSUSE is designed with a strong desktop environment that has its own window manager called K development environment (KDE) with a graphical interface that makes it a heavyweight distro to be highly compatible with timeworn hardware systems including Raspberry Pi single-board computers.
It is considered a stable and secure operating system due to the latest release of a rolling model that has consistent update availability.
Author Bio:
Sitwat Maroof is a freelance technical writer with a passion to write on the subjects of cyber security, futuristic technology, web/software development, cloud computing, and data science.