Benefits Of Choosing Shopify for eCommerce Store Development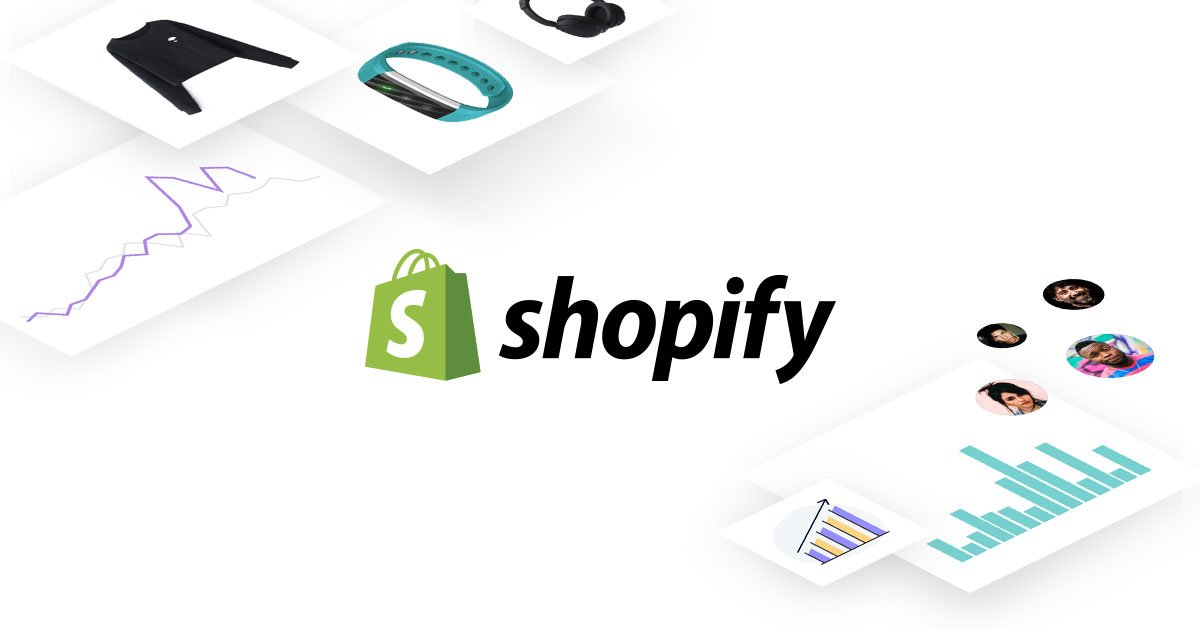 What is Shopify?
Shopify is a hosted e-commerce system that comes out of the box and extravagantly stands out for its key features and SaaS technology. With Shopify, users can easily and rapidly build an online store, add products, and, if necessary, link their online inventory to real-world offline businesses. In addition to being the ideal choice for little startups. Some of the most well-known websites in the world use Shopify's software, which also has an enterprise edition.
How to Create a Shopify Webstore?
Creating a Shopify website and store is a straightforward process. Here are the general steps:
Sign up for a Shopify account on their website. Choose a design template for your website and customize it according to your preferences. Set up your products and collections, including images, descriptions, and prices. Configure your payment and shipping options. Launch your store and start selling! Let's go into detail to understand each step clearly. Shopify also offers various features and add-ons to help you boost your sales, such as email marketing, social media integration, and abandoned cart recovery. If you need more detailed guidance, Shopify provides extensive documentation and customer support to assist you.
What are Shopify's key features?
A Shopify website is an online store that is built using the Shopify platform. Shopify is a popular e-commerce platform that enables businesses to create and manage their online stores. With Shopify, you can create a professional-looking website with ease, without needing any coding or design skills.
Here are some of the features of a Shopify website:
Customizable design: Shopify offers a wide range of templates to choose from, which you can customize according to your brand's needs and preferences. You can change the colors, fonts, and layout of your website, and even add your own custom code if you want to.
Product management: With Shopify, you can easily manage your products, including adding new products, updating prices and descriptions, and organizing them into collections. You can also track your inventory levels and set up automatic alerts to notify you when stock levels are running low.
Payment and shipping options: Shopify supports a variety of payment gateways, including PayPal, Stripe, and Shopify Payments, which allows you to accept payments from customers. You can also set up different shipping options, such as free or flat-rate shipping, and configure tax rates based on location.
Marketing and sales tools: Shopify offers a range of marketing and sales tools to help you promote your online store and attract customers. You can create discount codes, run email campaigns, and integrate your store with social media platforms like Facebook and Instagram.
Analytics and reporting: Shopify provides detailed analytics and reporting tools that allow you to track your store's performance and monitor your sales, traffic, and customer behavior. You can use this data to make informed decisions about your marketing and sales strategies and optimize your store for better conversions. Overall, Shopify is a powerful e-commerce platform that offers a range of features and tools for creating and managing a successful online store. Whether you're just starting out or looking to scale your existing business, Shopify can help you take your online sales to the next level.
There are a few ways to get a Shopify store and website designed, depending on your budget and experience level. Here are a few options:
DIY: You can use Shopify's built-in templates and customize them to your liking. This is a great option if you're on a budget and have some experience with Shopify web design. Shopify has a comprehensive guide on how to set up your store and customize your theme. Hire an agency or professional: You can hire an agency to design your store and website. This is a good option if you have a high budget and want a professional-looking store. You can find agencies on platforms like Shopify Experts and Clutch.
Also, before building the store and website, it's important to have a clear idea of what you want your store to look like, what products you want to sell, and what your target audience is. You should hire Shopify experts for Shopify theme customization in order to meet specialized needs for your business to build a custom Shopify storefront. Tech Prastish is a Shopify development company. Hire Certified Shopify Developers who help companies of all sizes develop and grow their online stores globally. Tech Prastish also got glorification from Clutch as the best digital transformation company.
The benefits of being Built for Shopify
To build a successful app business, you need to find your niche, stand out among your competitors, and continuously maintain a positive reputation. Built for Shopify helps you achieve all these goals by highlighting the high level of quality your app offers to merchants. We're doing this with three key features.