Top 8 eCommerce App Development Platforms to Sell Online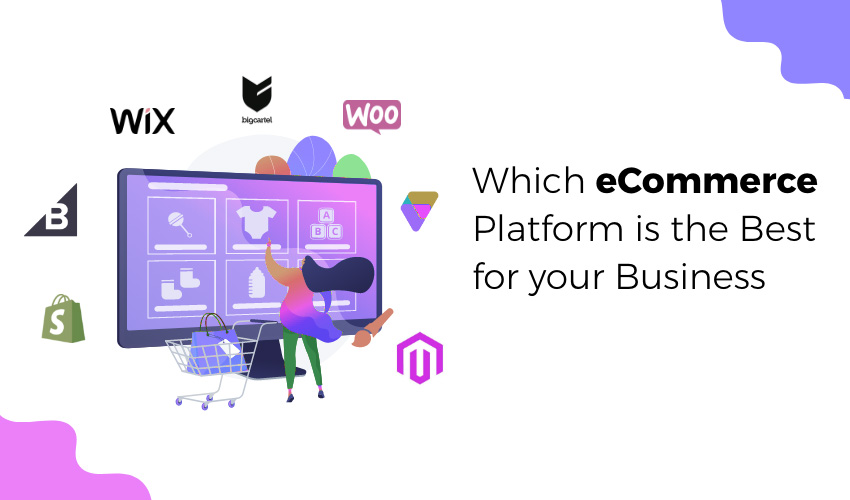 eCommerce application development is quietly dominating our lives. Everything from clothes, food items, electronic gadgets, cars, and even electronics can be purchased on the internet. So, it's crucial for companies to create an effective online presence to be able to connect to the larger customer population.
With the growing demand for eCommerce, it's crucial to select a platform that fits your company best. A good e-commerce platform can transform your online presence and boost all sales. So, let's explore the top 8 eCommerce application development platforms where you can sell online.
Top 8 eCommerce Application Development Platforms Where You Can Sell Online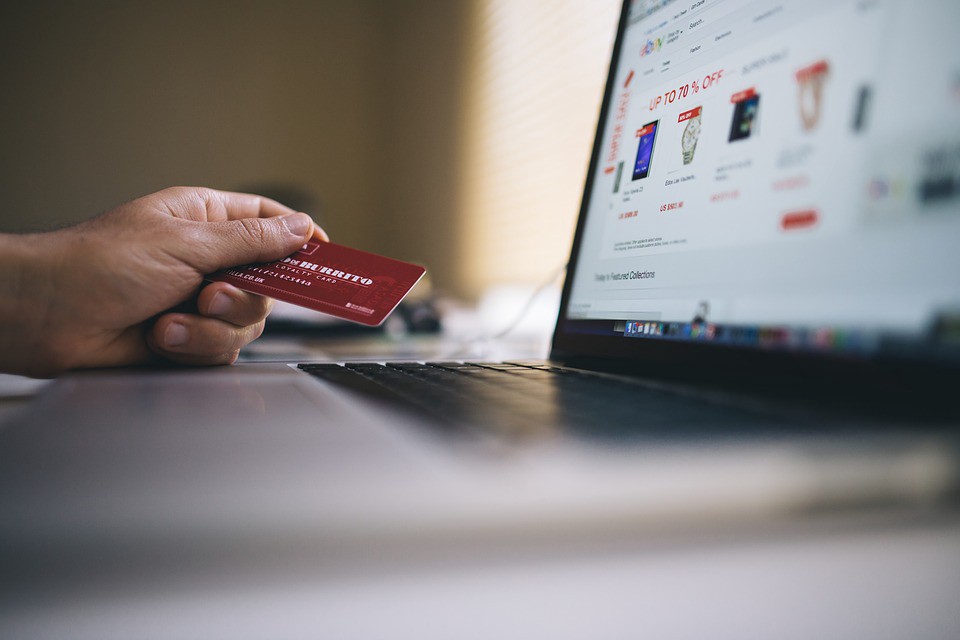 1. BigCommerce
BigCommerce is the most comprehensive eCommerce application development platform. Its solid product search engine is something that makes it an ideal option for huge retail brands. Additionally, it is a great option for people looking to open an online store, or who already have one and need to spread their business to do online purchases.
The tools available can allow for any type of industry or niche to become successful. The interface allows you to edit/adjust your online store without the need of learning the codes. By using a template, you can customize it to create your store, sell and promote your products. It's for people who don't have any web development expertise, but it allows people with technical expertise to modify their HTML as well as CSS.
2. Magento
Magento is among the most widely used eCommerce application development platforms used around the globe. While it's also known for its complexity it also offers many advantages that allow it to be in the first spot in this ranking. Magento is ideal for small to medium companies that have demand, resources, and the ability to create their own website. It's a mighty platform that boasts an extensive library of more than 55,000 extensions. However, it needs a more lengthy development time and a higher budget than many of its competitors.
Magento has a powerful back-end interface as well as a wide features list. You can extend and personalize the way you want. Your developer or eCommerce app development company can modify Magento to accommodate the requirements of virtually every eCommerce.
3. WooCommerce
WooCommerce is a cost-free WordPress plugin that allows companies to convert the functionality of their WordPress sites into stores online at no cost. This eCommerce mobile app development gives additional features to purchase & integration options that can enhance the capabilities of the online shopping cart.
Open-source software WooCommerce is an excellent choice for small companies with WordPress development tools since it's easy to modify. With its secure payment processor, WooCommerce ensures PCI conformity and guarantees secure communication between your clients and your servers. There are many extensions you will require in order to make a usable WooCommerce website. This includes payment gateways such as Stripe, Square, PayPal, Amazon Pay, and plug-ins to track your email and shipping tracking.
4. Squarespace
It's a simple and user-friendly eCommerce mobile app development platform that allows users with any experience in coding to create stunning websites. If you're just starting out or already set, this one-stop platform provides everything you need to manage and develop your website.
They provide a range of options and tools available to develop an eCommerce website. They also allow hosting with their various packages. Squarespace is well-known for the award-winning designs that make it the preferred option for web design by top designers. You can use seamless templates & easy drag-and-drop features to create your site to fit your individual preferences. Squarespace offers one of the most simple design interfaces on the market. It's easy to set up and alter your eCommerce platform, regardless of the level of expertise you have.
5. Wix
It's a user-friendly drag-and-drop eCommerce app builder with customizable designs, hosting, and registration of domain names. You can create an uncomplicated website for free, however, you'll need to upgrade to a paid plan to access Wix's eCommerce features. In terms of eCommerce capabilities, Wix has a few useful tools.
The platform enables merchants to accept online payment, track orders, sell their products through various channels, and also develop cart marketing campaigns. While its plugins could enhance the capabilities, companies with large or complex product lines might prefer an e-commerce platform that is specifically for them.
6. Big Cartel
It's a fully hosted eCommerce app builder and a platform specifically made for artists, makers, and craftspeople-the kinds of companies you'd expect to find on Etsy. Big Cartel has unique domain name registration and templates along with marketing instruments. The options for integration and payment are also limited, which means this platform makes it difficult to grow an enterprise that operates in multiple channels.
Pricing is determined by the number of products you sell, which means it could get quite expensive when your company and collections increase. Big Cartel features include Affordable and stylish preset themes, easy customization, user-friendly onboarding system to start selling your work in a matter of minutes There are no transaction costs.
7. X-Cart
X-Cart is among the most effective solutions in the market. This eCommerce mobile app builder gives total creative control over design and layout to users, something that is almost impossible to find in the often limiting free-tools sector.
This advantage comes at a price that you must be highly proficient in programming and design to make even a small portion of the benefits of the X-cart. If this is you, then this program could be the perfect match. X-Cart comes with a free plan that includes the most basic features that you can upgrade using a one-time purchase. The features X-Cart offers include selling digital products and auctions, cloud searching and filtering, One-step checkout capability, Mobile POS, and more.
8. Salesforce Commerce Cloud (Demandware)
Salesforce is a famous eCommerce mobile app builder for its CRM services. Salesforce claims to assist you in strengthening the relationships with customers and increasing sales through the first CRM that is based on Einstein AI. Salesforce Commerce Cloud, which is also known as Demandware, is both a B2C and a B2B eCommerce platform. Demandware is part of Salesforce. This means you can integrate it with other marketing and CRM services that help you expand your business. It also offers additional features. These include features like – managing orders, personalizing commerce through artificial intelligence, and globalization for international companies.
Final Say
If you are deciding on the best solution for your needs, make sure that you're not just thinking about the capabilities. You need to tackle current challenges and explore what tools can work most effectively with your company. A thorough analysis of your business also can assist in finding the ideal eCommerce Web Development Company for your business.
Author's Bio:
Erma Winter is an expert app developer at MobileCoderz, an established Mobile app development company. With more than 16 years of professional expertise, She has worked with innovative startups and leading businesses. Apart from the app industry experience, she loves sports and is a fitness enthusiast.