6 Powerful Tips To Create Winning Content On Instagram Reels
Instagram reels is a new feature that allows users to create and share 15-second videos in dedicated Instagram feeds. Reels help users in reaching a different group of the target audience. Video is a content format that most audiences prefer. Instagram reels, the successor of IGTV is an excellent way to promote your brand on Instagram. This article provides useful tips to create successful Instagram reels content.
Formulate a Strong Video Marketing Strategy
Strategy refers to the proper plan to do things. To achieve success in marketing through Instagram reels, you need to lay out a clear video marketing strategy. The strategy should specify clear goals and objectives that you want to achieve by posting content on Instagram reels. Though we cannot confine to a set of steps in a particular order, the majority of marketers follow these steps while starting with Instagram reels.
Competitor analysis
Define goals
Find niche audiences
Choose the right social media platforms
Craft compelling content
Schedule content using social media scheduling tools
Partner with Influencers
Measure and track performance
Create Educational Content
Instagram uses the same algorithm to rank reels as such for regular Instagram feeds and stories. So, creativity is the key to gain wide exposure be it regular Instagram feeds, stories, or reels. Besides providing content that merely entertains your audience, offering valuable content that teaches something can help you gain quick recognition. Subsequently, people start looking at you as a niche expert which can eventually lead you to become an Influencer.
Take Advantage Of User-Generated Content
The two crucial challenges in video marketing are time and money. As a marketer, you need to be smart enough to plan your resources including time. You can spare some time in creating content by making proper use of user-generated content(UGC) to save time and money.
The main use of UGC is that a lot of time is saved and you get high-quality videos at the same time. User-generated content has plenty of chances to gain more engagement thereby increasing brand reach. You can ask your customers to post product reviews and share short videos of their experience of using your product.
If you are looking out to boost Instagram reels views, the best way is to post more user-generated content. When you post more user-generated content, you could see reels views popping in. Undoubtedly, reviews from real users are excellent UGC and are potential sources of new customers.
Be Transparent
Transparency actually refers to breaking the barrier between the customer and the marketer. First off, you need to make your audience feel closer to you. This is an awesome tip that guarantees long-term customer relationships. Sharing behind-the-scenes videos like production and preprocessing are chunks of content that your audience will find interesting.
Such content can give a pure personal touch to them which makes them want to watch what you post. Nevertheless, reels are a perfect channel to build strong bonds with customers. For instance, you can share a short clip of the manufacturing process of your product. This strengthens customer loyalty to a large extent.
Seek Influencers To Make The Reels
Joining hands with the right Influencers is one of the powerful methods of amplifying brand awareness for small and medium enterprises in particular. Instagram boasts a huge number of Influencers and several Instagram Influencers make a lot of money. Reels are a wonderful opportunity for both businesses and Influencers to earn more money.
But utmost care should be taken while choosing Influencers. An ideal choice would be to partners with micro Influencers that have very few but a dedicated and trusted following. After spotting out the right influencers, you can collaborate with them. They can either create new videos for you or you can share your previous videos with them. See that they perfectly spruce up old videos to be uploaded to your reels.
Keep Track of Metrics
It is worthwhile to remember that you can't rely solely on a single approach for anything taken into matter. It is not ideal to just stop by implementing the strategy alone. It is necessary to keep track of metrics to measure the performance of your marketing campaign and modify your methods if necessary.
Instagram insights are an inbound feature that comes along with Instagram which you can use to constantly evaluate content that you published to Instagram reels. Metrics help you identify your inconsistencies so that you can avoid wasting time unnecessarily.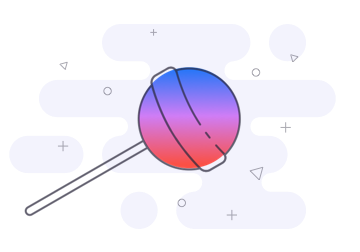 Final Words
Instagram reels are an excellent opportunity for marketers and businesses to create brand awareness, improve their visibility, and to maintain a strong social media presence. Reels are a perfect choice to launch new products and events thereby gaining quick attention from the customers.
Hope these 6 tips help successful content on Instagram reels.
Author Bio
Mary Kyle is a content developer and marketing manager who works at Snaphappen. She has written more trending articles on social media and has a handful of experience in delivering engaging content.