5 Best WordPress Social Sharing Plugins to Watch Out for in 2022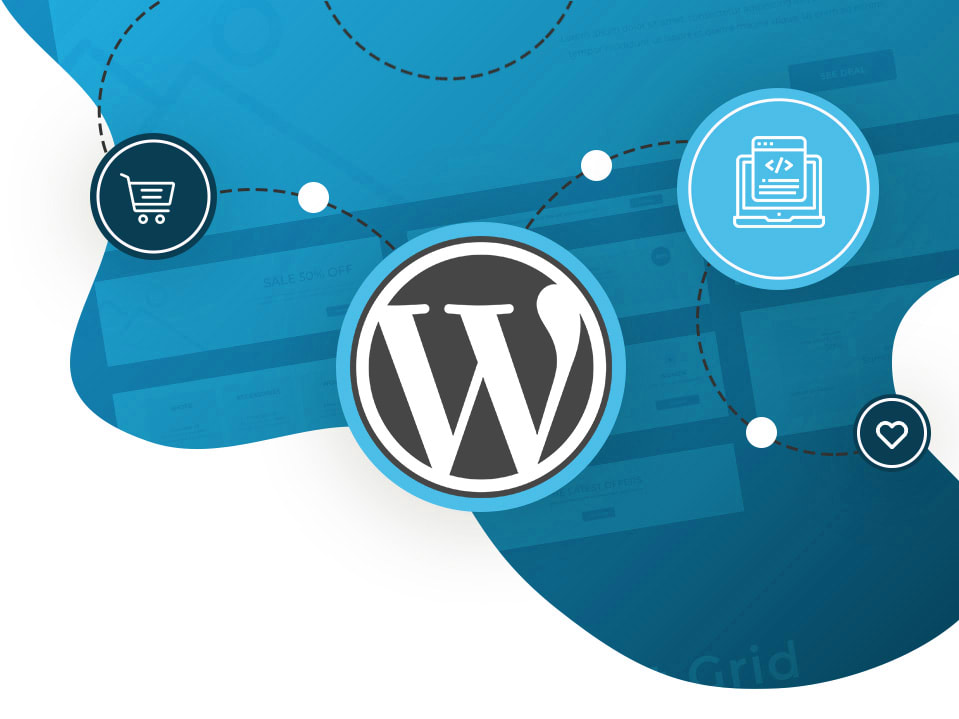 Are you looking for social sharing plugins for your WordPress-powered site? It's evitable that your website must be able to get integrated into the popular social networks so that you can increase your website traffic and take it to the next level. So, putting everything together, this list offers the best social media plugins for WordPress that allow you to find the ones that work very well for your SMEs, enterprises, and corporate ventures. Hence, in this post, we'll talk about the leading social sharing plugins for the WordPress platform that can help you to leverage your social media content and relevant tactics on your website to the next level.
1. myCred Social Share
myCred addon allows you to award the users points whenever they share your posts on the social media platforms. You can easily adjust and manage the criteria of awarding points via the presentation method on the website.
Features
Allows the user to install and use this plugin on single or multiple websites, along with one year of free updates and technical support is also included.
Rewards Users for Social Media Sharing: Enable the users to get points via sharing your site posts on social sharing platforms.
Setup Rewards Based on Post Types: You can easily set up the reward point definition based on each social media post type.
Setup Rewards Based on Action Types: Users can easily set up the reward point definition based on the user's actions.
2. myCred Social Proof
myCred Social Proof addon enables you to create a sense of credibility for your brand by enabling your website visitors to understand the prevalent activities of your authorized users via real-time notifications. The notification alerts website visitors of various activities, including posted comments, live content, and viewed videos. Increases your site visits and automatically leverages your site conversions, and hence it converts your visitors into potential customers with the myCred Social Proof plugin.
Features
Enables you to install and use this plugin on single or multiple websites, along with one year of freemium updates and technical support is also included.
Real-Time Alerts & Notifications: Enables the site visitors to view the real-time alerts and notifications in an easy and precise way.
Adjust the Notification Time: Provides the ability to set the onscreen and interval popups timings in a streamlined manner.
Adjust the Notification Reference Points: Choose the website's notification reference points unexpectedly or randomly or by your own selective choice.
Easy to Install & Use: myCred social proof add-on offers an intuitive and simple interface that is easy to set up and manage in a simple and organized manner.
3) Social Warfare
Social Warfare is a complete social sharing plugin for the WordPress platform that can integrate both free and premium versions. Although the free version works quite well for lightweight social sharing buttons, it provides robust features available in the pro version. Hence, social warfare can easily handle the basics of WordPress social share buttons that includes the following aspects:
Supports multiple social share buttons.
Supports all the specific social networks.
Multiple options for placement include floating share buttons.
Share counts.
Features
The following are some of the best features of the social warfare plugin:
Pinterest-Related Images
Unlike most social networks, the larger images usually do the best on Pinterest if you regularly take the benefit. Social Warfare enables you to add a particular image that only highlights when your content gets shared on Pinterest.
Minimum Range of Social Proof
Share Counts are effective enough to implement social proof, and only if you have enough shares. To avoid the inappropriate circumstances in which a post only has a certain range of shares called negative social proof, you can easily restrict a minimum share count that can be fulfilled before social warfare displays the numbers.
Customization
Users can simply customize the Tweet that can easily get shared. You can add information such as Open Graph data without generally controlling exactly how your content will look when the visitors can easily share it.
Shares Count Recovery
If you want to move your site to HTTPS or change the domain name, you can normally lose all of your old content's share counts. Although, Social Warfare can easily help you recover them easily and effectively.
Display Analytics and Shorten Links
Social Warfare can easily create links via Bitly account. Also, they can easily set up Google Analytics UTM and Event Tracking options so that you understand the simplicity and effectiveness of your social share buttons.
4. Social Icons Widget
The recent update of WPZoom has presented a social media plugin for WordPress known as 'Social Icons Widget.' It is an essential plugin that rapidly sets up your social media icons and buttons in the sidebar of your WordPress site and associates them directly to your social media accounts. With the help of WPZOOM of the excellent Social Icons Widget plugin, you can also associate to all of your social network profiles within less time, and this enables your visitors to easily get concerned with you on all of your social media channels.
Features
The following are some of the essential features of this plugin:
80+ Sites or Social Networks Supported
Supports 400+ Custom Icons
5 Icon Sets
Drag & Drop Icons
Color Picker
Searching Keywords
Retina Available Icons
Set the icon size & padding
Simple & Easy Integration
Supports Email Address
5. Sassy Social Share
Sassy social share is a social media plugin for your WordPress plugin that allows website users to share the content over Facebook, Twitter, Google, LinkedIn, WhatsApp, Pinterest, and Tumblr, with more than 100 social sharing and bookmarking solutions. It is one of the most simplistic and smooth social sharing plugins that can be easily optimized and looks quite well for the looking vector icons. The plugin doesn't support any cookie in the browser of the user visiting the website having this plugin installed easily and effectively.
Features
The following are some of the important features of Sassy Social Share:
EU GDPR Compliant.
Compatible with Gutenberg editor.
Compatible with myCred plugin
Combination of around 100 social sharing or bookmarking solutions.
Social media follow icons also redirect the visitors of your site that are redirected to your social media pages.
Icon customization options.
Compatible with WooCommerce, BuddyPress, BBPress.
Multisite Compatibility
Supports HTTPS enabled website
24/7 quick support
Final Verdict
Certainly, you may need a social media plugin for your WordPress platform that would be perfect for your website. Instead, you would have a wide variety of options to choose from the above list of plugins that provide great exposure to social media sharing at every level. Hence, this guide will be helpful for you're to choose your favorite social sharing plugin for your WordPress site.