Top 5 Platforms To Create An eCommerce Website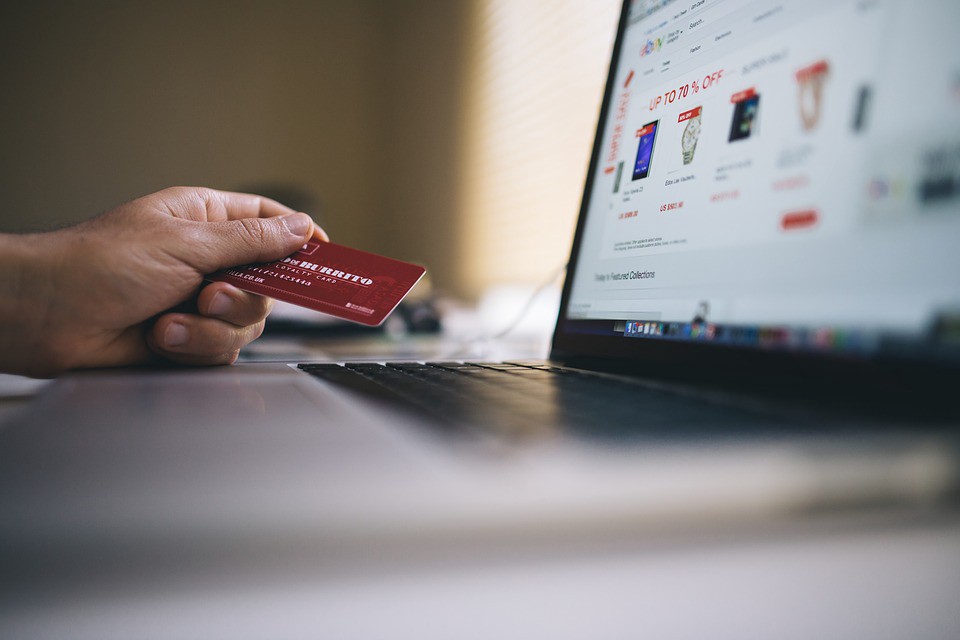 Online shopping is booming. Ongoing pandemic is the reason behind that. Still, part of it was always in trend for a long time. About 80% of people in the US prefer online shopping. Almost 50% of them like to buy online than in person. So, we can predict it will be a trillion-dollar industry by the end of 2022.
It is a boon for sellers. They can quickly start selling products online and join the gold rush. A decent eCommerce website builder can help you list products, take payments, and handle shipping. The best thing is- you can have it all in the comfort of your home office. That's why here are the five best eCommerce website builders to help you out. Have a look!
Top 5 eCommerce Platforms
Weebly: It is the most affordable platform for businesses with a shoestring budget
Shopify: Shopify is the most customizable eCommerce platform out there.
Wix eCommerce: The best eCommerce site for getting a store up in minutes.
Zyro: This website builder is best for beginners.
BigCommerce: It is the best eCommerce website platform for multichannel selling.
1. Weebly
Weebly is a well-known website builder. It offers you a free forever plan. But, the eCommerce capabilities are not available in the free plan. Still, you can use it to test out Weebly before upgrading to its paid version. Weebly is best for entrepreneurs. They can establish a robust online presence and grow their eCommerce venture with Weebly. It offers you tools for inventory, site stats, shipping, email, SEO, and more. You can make it easier for the consumers to find what they want. All you have to do is add Weebly Product search to your online store.
Here are the prices of Weebly for online stores:
Business Plus – $38 per month
Business – $25 per month
Pro – $12 per month
Even businesses can hire a personal assistant in India that will help to grow your business and save your time and cost.
2. Shopify
Here comes the most popular eCommerce website builder. The reason behind its enormous popularity is its strength. Shopify is a compelling platform. You can do everything to set up and manage an online store with this web-based CMS. You get an option to select themes from Shopify's 70+ free and premium collections. All the themes allow the users to customize everything to their liking. The builder can also add functionality and features to the online store. There you need to install apps from the App store of Shopify.
Let's go through the plans and prices of Shopify now.
Advanced Shopify – $299 per month
Shopify- $79 per month
Basic Shopify – $29 per month
3. Wix eCommerce
Creating an eCommerce site with Wix is as easy and enjoyable as possible. Wix eCommerce helps you to kickstart an online store in no time. It is a complete integrated online business solution with a full suite of excellent features and tools. A business person can implement pricing plans and promote subscriptions to sell their products. They can also save the payment processes and delivery addresses of customers. The customers get a more effortless checkout experience because of that.
Here are the plans that Wix eCommerce offers you:
Wix chat
Global shopping
Mobile optimization
50+ payment methods
Abandoned cart recovery
Online appointment booking
Tickets and event management
Discounts and coupons
Restaurant features (menu, reservations, online orders)
Wix eCommerce site builder comes with the following plans:
Business VIP – $49 per month
Business unlimited – $27 per month
Business basic – $23 per month
4. Zyro
Even though Zyro is a beginner-friendly platform, it comes at an unbelievably affordable price. You can lay out whatever look you want to give your website using the drag-and-drop tools of Zyro. You can see the changes in real-time. Zyro allows you to get the website up and running very quickly. It demands no coding knowledge to develop a website. The method is "what you see is what you get ."You need to move elements as per your choice. Zyro allows you to promote and sell the products across Amazon, Instagram, and Facebook. Zyro contains a bunch of robust AI business tools. You can explore the benefit of machine learning and artificial intelligence to build a unique brand identity using:
Logo maker
AI content generator
Sloan generator
Business name generator
AI heatmap
Let's see the plans and prices of Zyro now:
Advanced store – starts from $14.31 per month
Online store – from $8.01 per month
Business – from $4.41 per month
Website- from $2.61 per month
5. BigCommerce
This trustworthy and reputed platform offers versatility at its best. You get B2B-specific features such as quote management, pricing rates, customer price lists, and customer group. BigCommerce is best known for multichannel selling. You can sell your product on Pinterest, Google, Facebook, Instagram, eBay, Shopping, POS, and Amazon with each of the plans of BigCommerce.
BigCommerce is best for entrepreneurs who go for omnichannel sales. It is very intuitive and contains a drag-and-drop tool. It makes building a website easy. BigCommerce comes with great essential features. And, there is the catch! It is not the ideal fit for beginners. The extra features make the website building procedure complicated. A BigCommerce store gets you 24/7 customer support via live chat, phone, and email.
Here's a look at the price points of this eCommerce site builder:
Pro- $249.95 per month
Plus- $79.95 per month
Standard- $29/95 per month
Wrapping Up
An eCommerce solution comes in all sizes and shapes. Some are built for entrepreneurs who sell only a handful of items. Others are better suited for the online stores of international brands with thousands of products. However, one thing is common in all of the top eCommerce platforms. They all provide you the ability to sell your product online. But, not all of them are developed to scale. It would help if you keep in mind that your requirements might change when your website grows. So, be sure that the platform you choose will grow with you. Offshore WordPress Development India services can help to build your e-commerce website.