5 Biggest Mobile Gaming Trends to Watch in 2019
2019 has been the peak of advancement for information and technology and digital sector of our world. And, with these innovations come forth, the multitudes of mobile gaming trends that change the tide of virtual reality.
While 2018 had some remarkable trends for the gaming world, 2019 has its highlights that every mind in the business should lookout.
Brilliant minds of gamers and developers joined forces to create and perfect the various gaming applications that came to light in the year. With that said, this year will bring tremendous change for the industry and everyone involved.
After in-depth analysis and review, here are the top 5 mobile gaming trends that you should know:
Win Some, Lose Some – The Battle to Survive
The fact about trends is that it is a constant rise and fall of power and dominance for any one subject.
When predicting these changes, one can easily suggest the downfall or rise of one or the other. However, the reality or should I say the future is far more unpredictable and unclear.
Same can be said about the future of the gaming tycoons like Gameloft, Zynga or Epic and Marvel Avengers' Academy.
One of the mobile gaming trends, these big names should keep an eye out for is that while there is a definitive rise in the numbers of gamers; one cannot be sure of how long a game will be commercially successful.
In 2019, there will be plenty of games, previously titled as successes, to see the sunset on their time in the market. For example, like the way Disruptor Beam's The Walking Dead: March to War shutdown early in 2018, Marvel Avengers' Academy met a similar fate early this year.
Moreover, there are many more mobile games, not even making past their soft launch testing period. It is the same as what happened in 2018 with Nordeus' MOBA SpellSouls, Armada's Quantum Gate, Glu'sTitan World and Bandai Namco's Doctor Who: Battle of Time.
Epic Games Moves onto Androids
With the Apple Store and Google Play reaching a duopoly for apps, the state of the gaming world is as uncertain as ever.
Development of apps like Discord leading to a more united gaming community and more shares offered to the developers means that the industry is theirs for the taking.
But, the Android OS is believed to be a much more beneficial platform for developers to get a lead in the gaming marketplace. Thus, in 2019, the Epic Game is said to make its move onto the mobile gaming industry as well.
In fact, with their launch of the mobile version of Fortnite this year, they have already gained a lead on Google Play Store. Similar to the way they launched a PC game store to compete with Steam, it is predicted that the company will keep advancing with a game store for Android, and distribution of more mobile games for smartphones.
Rovio's Hatch service is another disruption to the market that provides gamers with the chance to stream games on their smartphones, tab, or TV without downloads, ads, or in-app purchases.
Thus, the current developers on the Android OS should watch for this mobile gaming trend that will bring them new competition and challenges.
Hardcore and Hyper-casual dominate the Charts
While there has been an indisputable rise of the mobile gaming industry, the success can be divided between two types of games in the market.
The hardcore, action games, and the hyper-casual genres dominate the charts and are said to be the core reasons for that change in mobile gaming trends.
While hyper-casual games appeal to the more general population, hardcore speak to the gamers who thrive in the virtual world. In 2018, both these forms of mobile games led the industry to its peak, and the same is said to continue in 2019.

Cloud-Based Games for Mobile Phones
The innovation in technology has spread to the gaming world, where now developers are making use of cloud-based software to design games that are neither PC or mobile-oriented. But, instead, they are intriguing cross-platform games that you can stream on any device.
In the Game Developer Conference 2019, the topic conversation for most had been about Google's Stadia Streaming Service. They aim to use the Chrome web browser and allow users to not only stream games on their PCs, but also their mobile phones and through Chrome cast on their television screens as well.
It's the ultimate evolution of the gaming world to create games where players can choose their platform and switch if they like.
Other companies are also joining this mobile gaming trend; Sony has its Play Station Now service to stream PC and Play Station 4 games, Microsoft will launch its ProjectxCloud for Xbox games on phones and tablets, etc.
Tencent is another name that is said to join the competition with their streaming service for Windows and Android.
Immersive and Competitive Games Take Centre Stage
With Android OS and iOS taking on new advancements, it is no surprise that some smartphones can compete with laptops for their processing power. But, what gives them an added edge is their still relatively compact size that can fit in your pockets.
Therefore, changing mobile gaming trends in 2019 are predicted to see more immersive and competitive games for smartphones. That has made way for genres like MMORPGs, MOBAs, and shooters to find their place in the Android gaming marketplace.
Plus, with the creation of the mobile version of Fortnite, the trend is only going to see more success as companies seek to adapt, retain, and grow their audience.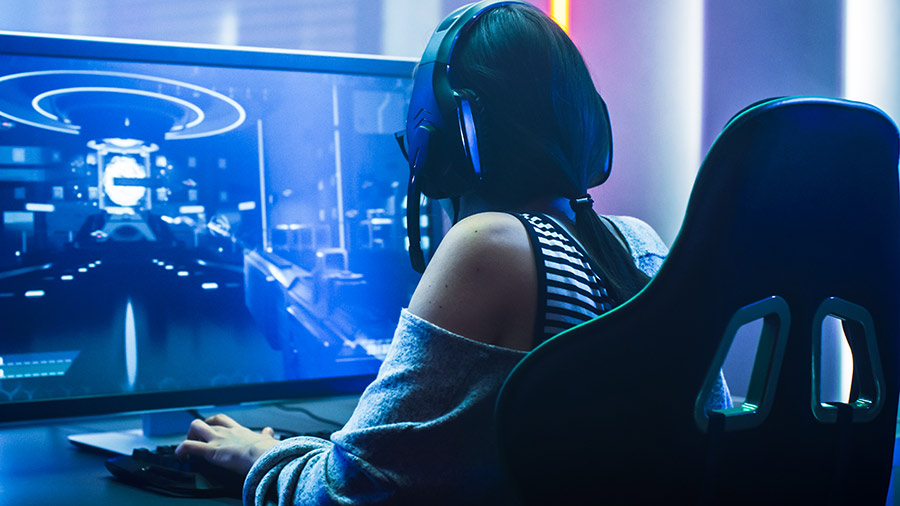 Final Thoughts:
These are some of the top mobile gaming trends that the industry should be on the watch for; while no one can say what the future holds, there is some peace in knowing what to expect from the market.
So, if you are a developer trying to make an entrance, keep these trends in mind, learn the competition, the audience, the financial aspects, and of course, be prepared to face any drawbacks.
Author Bio:
Haziqa Ishtiaq is a versatile blogger and content specialist for PennySaviour. You can find her works in the world of travel, business, tech, fashion, shopping, etc. on her blog. She holds a degree in Biotechnology but also has a passion for literature. She enjoys the simple pleasures in life, like reading next to a warm, cozy fire in the winter. You can follow her Twitter and LinkedIn to read up on her latest updates.