20 Strategies to Ensure the Success of Your Online Event
What Strategic Approach Need for Online Events:
Hosting any online event requires a lot of planning and strategizing. The shift of physical events to virtual event platforms is not yet old and people are still in the process of getting used to it. Therefore, you need to focus on so many points and elements to host a successful online event. Following is a curated list of strategies that will efficiently help you with the planning and execution of your virtual event.
1. Define the Purpose
As yourself, what is your purpose behind hosting the online event? There is always a purpose behind taking your event online. Having a clear purpose for your online event is a fundamental part of event strategy as it enables you to ensure your online event's success and decide the goals.
2. Determine the Goals
Determine specific goals to ensure a smooth flow while executing your virtual event. This event strategy also includes determining specific KPIs to effectively measure the success of your virtual event once it is over. For example, one of your event's goals can be to collect attendees' feedback, and this goal can also be an effective KPI to analyze the success of your online event.
3. Choose an Appropriate Virtual Event Platform
Choosing an excellent virtual event platform will help you work on your goals more efficiently. A well-updated online event platform will facilitate you with advanced tools that can improve the quality of your attendees' event experience.
4. Explore and Decide the Type of Your Online Event
There are different types of online event formats. Strategizing an appropriate format of the virtual event, based on your event's goals and purpose is very significant. Your online event can be an inclusion of various discrete sessions. This will also enhance engagement at your online event.
5. Don't Be Afraid to Experiment
Don't overlook the ideas that come into your mind while planning your online event. Always remember, innovations come from experimenting!
6. Set the Budget
Setting the budget for your online event works like setting the goal does. It fixes out a smooth path for you to walk on while executing your virtual event. The budget strategy will not only help you with the planning but also maximizing your profits.
7. Market the Event Right
Make use of all the marketing tools and create a social presence for your online event on different platforms. The marketing strategies play one of the key roles in ensuring the success of your virtual event. With the right marketing, you can not only maximize the reach of your online event but also your attendees' participation. Use tools like social media marketing, email marketing, Facebook marketing, digital brochures, etc.
8. Value Your Participants
The satisfaction of your virtual event attendees determines the success of your event. Therefore, valuing your participants is one of the most important strategies. Make them feel acknowledged and appreciated throughout the event.
9. Promote Your Virtual Event with Famous Influencers
Influencers with a large number of followers can promote your online event and take it to a next level. You can collaborate with famous influencers and have them share your event details or promotional images over their social media platforms.
10. Bring Skilled Speakers On-Board
Speakers who are well-versed with the virtual event tech can deliver your online event's content more efficiently. A skilled speaker also knows the importance of interacting with remote attendees. Hence, bringing skilled speakers onboard also means enhancing engagement at your online event.
11. Understand the Importance of Interactive Elements
Strategize as many interactive elements and tools as possible. The better the level of interactivity, the more your attendees feel engaged. An advanced virtual event platform is well-equipped with innovative interactive elements that can elevate your event's engagement prospects. You can include interactive elements like online audio, video, or text chat, live polls, Q&A sessions, etc.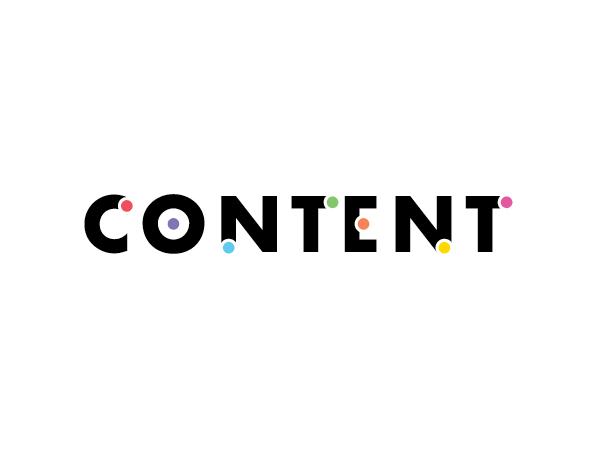 12. Content Strategies
The content of your online event also plays a vital role in keeping your participants engaged. Therefore, strategizing the type, design, and structure of your content is very significant. It includes everything from the background banners, presentations to the image displays, videos, etc.
13. Strategize the Date and Time of Your Online Event
Be wise and smart while deciding the date and time of your online. Make sure that your event is not clashing with any major event, so the target audience doesn't get distributed. Choose the date and time that is appropriate for all your participants to attend.
14. Use Breakout Chat Rooms
Make use of breakout chat rooms to enhance the interactivity at your online event. This strategy will help your attendees share their ideas on specific topics.
15. Include Maximum Networking Opportunities
All your attendees somehow have the expectation to generate leads, maximize their reach, and network from your online event. Dissatisfying them by not providing enough networking opportunities will minimize the chances of your event's success. Therefore, including maximum networking tools at your virtual event like AI matchmaking, networking lounges, social media groups, advanced search filters, B2B meeting schedulers, etc.
16. Short Sessions and More Breaks!
You have to understand that the attention span of your attendees is much less while attending the event virtually. If you keep your sessions long and give lesser breaks, it will just drive them away from your online event. Therefore, Make sure that your event sessions are not too lengthy and provide enough mini-breaks so that your attendees don't have a tedious event experience.
17. Leverage Gamification Options
Many virtual event platforms provide various advanced gamification tools that enhanced your attendees' event experience at your online event. Gamification tools include live contests, trivia, virtual scavenger hunts, virtual escape rooms, calibrated platforms, etc, with pre-decided prizes.
18. Choose an Excellent Host or Emcee
Choosing an excellent host or emcee for your online event can improvise interactivity, further ensuring the engagement and success of your event.
19. Swag Bags and Giveaways
All your attendees love gifts and presents. Sending them creative and attractive swag kits will not only entice them but also motivate them to participate in your online event.
20. Understand the Importance of Practicing and Testing
Have all the presenters, exhibitors, speakers, etc., practice well before going live with your online event. Practicing always only improves the quality of your performance without any loss. Also, don't forget to test all the technical aspects of your virtual events, so there is no possibility of any technical glitch or error.