Top 15 B2B Platforms to Help Your Business Grow Globally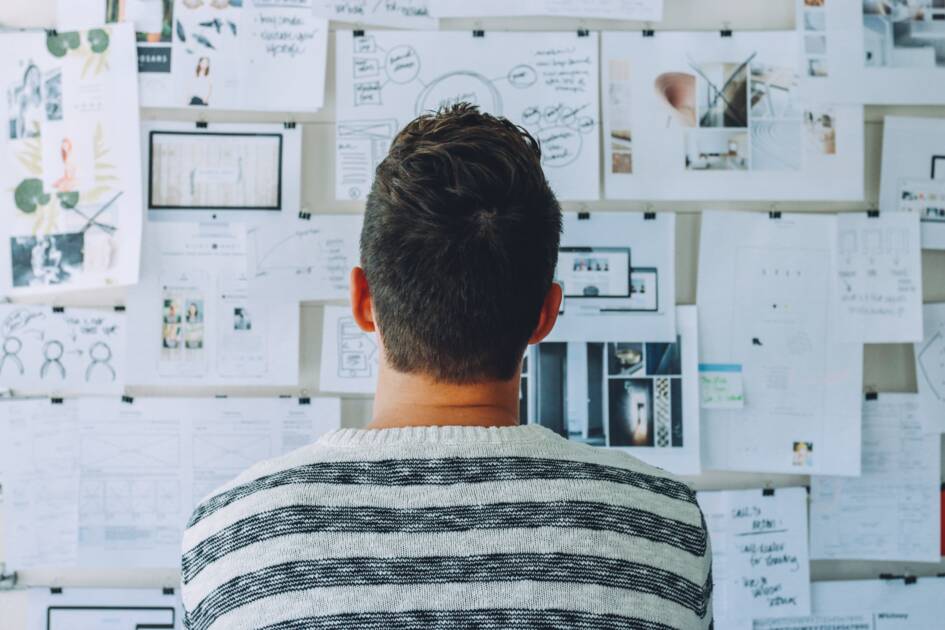 If you are looking for a B2B platform to help grow your business, we've got just the list. Here are the world's top 15 best b2b platforms to help your business grow globally.
1. Shopify Plus
Shopify Plus is a new service that Shopify offers to large retailers and businesses. It provides the same features as regular Shopify but also includes additional features such as increased scalability and more security. Shopify Plus is designed for those who need their stores to grow at an accelerated rate or meet stringent requirements like PCI compliance. The price of this subscription plan varies depending on the company's needs, with monthly plans starting at $2,500 per month.
2. BigCommerce
BigCommerce is a leading e-commerce platform that provides an all-inclusive online store for businesses and individuals alike. BigCommerce offers different pricing plans, features, and integrations to help grow your business. With integration with top shopping cart platforms like Magento, WooCommerce, Shopify Plus, PrestaShop & more you can find the perfect solution for your business needs. BigCommerce wants to make it easy for anyone to start their own online store – no coding knowledge required! They offer 24/7 support from our knowledgeable team of experts who are available to answer any questions you may have about running your own business on the web or selling products through our platform.
3. WooCommerce
WooCommerce is a free and open-source eCommerce plugin that can be found on WordPress.org. WooCommerce has been downloaded more than 20 million times with over 2 million active installs as of October 2017! It's the most popular eCommerce platform in the world, powering 30% of all online stores. WooCommerce can be installed on your WordPress website. It's one of the most popular plugins in the marketplace, and it provides a robust product catalog management system. The plugin includes features like order fulfillment, payment processing, shipping methods, taxes, and more. It integrates with other WooCommerce extensions for even more functionality; for example, you can use extensions to add customer login or wishlists.
4. Oracle SuiteCommerce
Oracle SuiteCommerce is an enterprise-class eCommerce platform that allows for the creation of websites, mobile sites, and social media stores. With Oracle SuiteCommerce you can create a powerful online store to sell your products in just minutes. Building an online store with Oracle SuiteCommerce is easy because it provides prebuilt themes, integrated shopping carts, marketing tools, payment options, and more. The Drupal CMS also enables users to have control over their content by allowing them to edit text on-site without any coding knowledge needed. This makes it easier for businesses to make changes or updates at any time they need to!
5. eWorldTrade
eWorldTrade provides an extensive directory of thousands of suppliers across six continents. Every supplier has detailed information about their company, including contact information and product specifications such as size or color- so you can find what you're looking for quickly and efficiently.
6. CS-Cart
CSCart is a leading provider of web-based automated storefront software for small businesses. It has been in the industry since 1999 and has helped over 7,000 companies launch their own eCommerce sites. They offer flexible pricing plans that will work with your budget no matter how big or small you are. CSCart is easy to use and it offers 24/7 tech support if you need help getting started or have any questions along the way.
7. Volusion
Volusion is a software company founded in 1999. It is one of the largest B2B platforms that gives you everything that you need to sell online. Volusion was created to help businesses grow. It's a powerful eCommerce platform that provides everything you need to get your business up and running including hosting, website design, marketing services, and more. With Volusion, you can easily create an online store with ease!
8. OpenCart
OpenCart is a free and open-source online shopping cart system written in PHP. It is designed to be customizable, easy to use, and extendable. OpenCart can be used both for offline or online stores (although the latter requires some additional setup). The software has helped many businesses grow their revenue by increasing their conversion rates with mobile-friendly features like "Buy Now" buttons on product pages.
9. Magento
Magento is an open-source eCommerce platform that was developed by Varien. The software has been used by more than 180,000 merchants worldwide and powers over 240,000 online stores. It offers the ability to create a storefront for your business in minutes with no programming required. Magento also provides features like product catalogs, sales reports, customer relationship management (CRM), inventory management, and marketing tools so you can grow your business.
10. Prestashop
PrestaShop is a free and open-source eCommerce platform. It's the most popular eCommerce software in France, with more than 1 million downloads worldwide. It offers all the features you need for running an online store: catalog management, order fulfillment, SEO tools, marketing tools, and more.
11. Pulse Commerce
Pulse Commerce is a company that offers a platform for enabling direct commerce between buyers and sellers. The Pulse Commerce API provides access to the features of the Pulse Commerce Platform which enables businesses to connect with suppliers, manage orders, and process payments. It also provides an opportunity for developers to integrate these features into their applications so they can automate parts of the ordering process or build new products on top of it.
12. 3D Cart
3D Cart is a 3D content management system that allows you to create any type of webpage. It has an intuitive drag-and-drop interface, so it's easy to use and quick to learn. You have full control over the design process including layout, colors, images, fonts, and more! The possibilities are endless with 3D Cart.
13. Insight Commerce
InsightCommerce has two parts: a customer data platform (CDP) and an analytics dashboard. The CDP gathers information about your customers' shopping habits, which can then be used by retailers in various ways. For example, if a business wants to offer personalized promotions or coupons based on past purchases, they could use this data set.
14. NuOrder
NuOrder is a company that specializes in providing customers with an online shopping experience. The goal of the company is to make it easier for individuals and businesses to purchase items without having to go through the hassle of driving all over town or waiting in long lines at the store. NuOrder offers free shipping, same-day delivery, and returns for its customers.
15. TradeGecko
TradeGecko is a platform that connects businesses in need of trade services. It has been designed to simplify the process, from finding a supplier for your specific needs to tracking their progress and delivery. It's free for both suppliers and buyers!