Best Small Android Phones for 2020
With the rise of chunky phablets in recent times, there is a new craze for big-sized smartphone displays that carry bigger batteries, giant and multiple cameras and more flagship features. The flagship Android phones are getting taller screens, of 6 or more inches and that's totally insane for many people.
The handsets are bigger, but the comfort and ease of carrying around the device in our pockets and hands are compromised — a few of us simply need a small phone with convenience as a priority. In a smartphone world full of generally large displays, the phones that are not unruly are a bit tough to find.
We have put together our current rundown of best small Android phones in 2020 considering the screen size, the aspect ratio of the screens, pocket-friendliness and the dimensions of the phones themselves to bring you the best smartphone that fits in the palm of your hands.
Here are our top picks to buy the best small Android phones and surely the best bets to copy phone data from previous devices.
1. Galaxy S10e: Waive Battery Life for Smaller Size
The Samsung Galaxy S10e features a hand-friendly size with a 5.8-inch display. The brand did not settle much on the hardware for this small device and still packs in a similar spec sheet as the S10 and S10 Plus. It offers dual cameras, a physical fingerprint sensor, a 3.5mm headphone jack, and a wireless charging feature.
Battery life with 3100 mAh is a bit disappointing but that's enough to push you all day long, besides that, this is an incredible compact smartphone and doesn't settle on specifications in contrast with comparable bigger models – a baffling attribute of other small Android phones in just the best overall price than its competitors.
Reasons to Buy
Stunning screen clarity & high refresh rate
A small-ish size that can fit into most hands
Comparatively best specs & performance with Snapdragon 855 or Exynos 9820 processor
8GB of RAM & up to 256GB of storage
2. Palm Phone: Perfect for Minimalists
The Palm Phone is an exclusive teeny-tiny smartphone — ideal for people who don't want to lug around onerous devices. With a screen size of just 96.6mm or 3.3-inches, the Android-powered handset is bigger than the average size of a credit card.
Despite its sleek stature, the Palm smartphone packs in with all smartphone essentials, including a 12MP rear-facing and 8MP front-facing camera, Android OS, the full Google Play app ecosystem and Wi-Fi compatibility.
Initially, the Palm Phone was marketed as a companion phone to the primary smartphone. It was sold via Verizon as a device that you would take with you while having your essential smartphone wasn't functional.
At that time, you had to have a regular phone connected with Verizon in order to buy the Palm phone. So, what makes us include it in our list of best small Android phones in 2020?
This is due to the fact that the Palm smartphone is a tiny device, featuring quality cameras and battery timing. Additionally, now it can be directly ordered from Verizon and use it as your essential smartphone.
The basic disadvantage to the Palm Phone is that it's not exceptionally powerful, with only 7.5 hours of usage and would most likely be baffling to use as your only cell phone. Be that as it may, this rundown wouldn't be finished without it, and it looks pretty darn cool! The Palm Phone is certainly a conversation starter.
Reasons to Buy
3.3-inch HD display
Extremely compact to be engulfed & used single-handedly
A thumped look for rough handling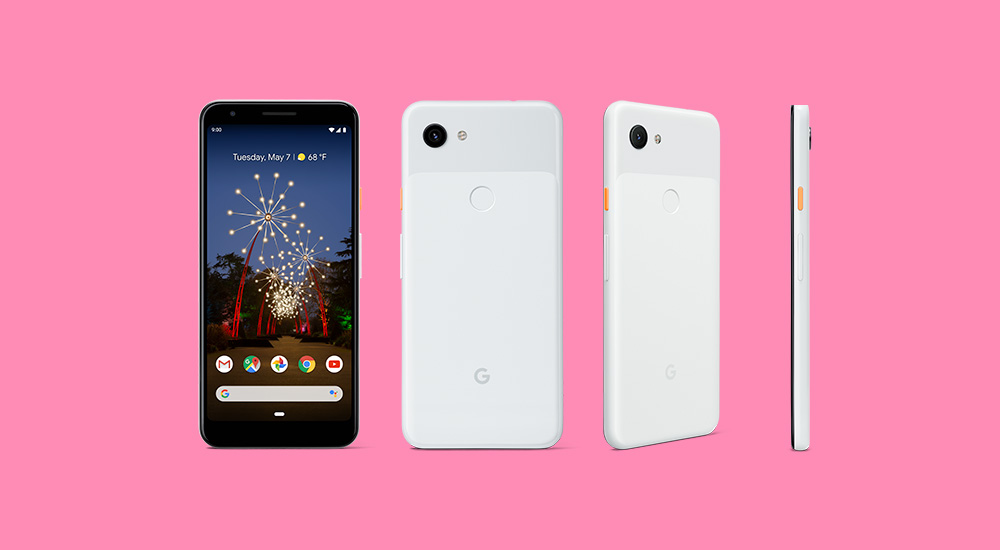 3. Pixel 3a: Amazing Camera With Undercut Package
The list of best small Android phones would be imprecise without naming any Google smartphone. So, here comes the Pixel 3a — take the hardware, OS, cameras and fundamental specs of the Pixel 3, however, chop the price down.
There have been some strategic reductions in the hardware and specs as that of Pixel 3. But, in any case, you may not mind when you find a good, compact smartphone at a not so high price.
The Pixel 3a is a mid-range smartphone to buy for in 2020 with a smidge large front display i.e., 5.6-inch. It offers a well-rounded OLED display and gorgeous design, and about the cameras – well certainly no one could beat the camera performance of Pixel 3a in the trove of mid-range smartphones.
Reasons to Buy
Best-in-class camera
Incredible battery life
A modest phone at a reduced price
Quick & stable Android updates
The Bottom Line
The market for small Android phones is dwindling. With each passing day, smartphone manufacturers are trying to max out smartphones into even larger and narrower displays. This has stepped up the game and resulted in heavier, larger smartphones as part of other prioritized specifications.
Android platform has a pretty decent set of customizations. You can find Android phones with stated screen sizes from 4.6 inches up to 6-plus inches. So, we are left with a few best small smartphones for you.
Apart from the above-mentioned top-of-the-line compact devices; you can also consider a couple of budget-friendly options neck-and-neck to flagship smartphones, with a tad of compromises. These are Nokia 5.1 Plus, Sony Xperia XA2, Unihertz Atom, Motorola Moto G7 Power and more.
Best Small Android Phones for 2020
Article Rating
Best Small Android Phones 2020 – The flagship Android phones are getting taller screens, of 6 or more inches and that's totally insane for many people. *Samsung Galaxy S10e *Palm Phone *Google Pixel 3a