Top 5 Movies For Couples To Watch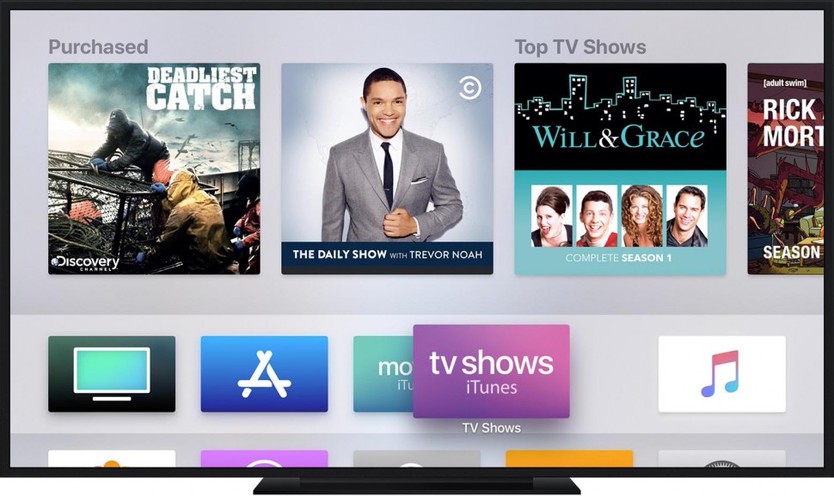 Finding someone you love and are compatible with in a healthy manner can be an extremely difficult task. So when you finally find that special person you want to make sure to spend ample time with them and find fun ways to each other's company. Such activities can range from going to the park, a romantic horse ride, or going to the beach. Unfortunately, all these activities are contingent upon the weather so if it's too hot or freakishly cold then you're going to need to stay indoors.
While some people think staying indoors is boring, it can be a great way to unwind, relax and spend time with your beloved. You can have a home-cooked meal or order in plus you can cozy up and watch a movie. Not sure what to watch? Nervous and want to play it safe? Well if you're stumped about which movie to watch as a couple then don't worry because we are going to share a list of the best movies for couples to watch together:
1. Pride and Prejudice (2005)
We've all heard of this famous book written by Jane Austen, but have you ever considered watching the movie. I know what you're thinking. Maybe the movie will ruin the book for you, but surprisingly enough this is one of those rare few instances where the movie does a pretty decent job of portraying the novel's characters.
The story centers around Mrs. Bennett who is desperate to marry off her five daughters to good families in order to ensure the family's future. While the Bennett family lives a relatively simple life in Hertfordshire when a rich Mr. Bingley visits a summer house nearby, Mrs. Bennett sees a golden opportunity to marry one of her daughters to the rich gentleman. Jane, the eldest of the five sisters, falls for Mr. Bingley while Elizabeth Bennett, our key protagonist, meets Mr. Bingley's arrogant friend Mr. Darcy. At first Mr. Darcy and Elizabeth Bennett despise each other, but eventually, come to develop feelings for one another. As for the rest, you'll have to watch the film to find out!
2. Hitch (2005)
We all know the dating struggle so here's a movie about a guy who posits himself as a love doctor and helps men get the women they're romantically interested in. The love doctor known as Alex Hitchens in the movie is played by none other than Will Smith. Interested yet? I mean who doesn't like a Will Smith movie. This movie is sure to bring some good laughs as we see the love doctor struggle when he finally meets a woman he's fallen for.
3. The Princess Bride (1987)
When they use that famous saying, "old is gold" this is the movie they're talking about. The Princess Bride is a must-watch for couples with its mix of romance and a heavy dose of humor. This movie is guaranteed to make you and your partner have a good time. The story revolves around Buttercup- a beautiful girl who lives on a farm and falls in love with the farmhand, Westley. However, Buttercup is captured and forced to the bride of an evil prince. The story unfolds as the two lovers separate find their way back to each other. But like I said don't worry this story isn't all sad and full of drama as much as it's full of wit and humor thanks to some wonderful characters. I won't give away anymore now so make sure to watch this classic.
4. Stardust (2007)
If you're into magic and the fantastical then you should definitely watch Stardust. This movie follows the protagonist named Tristan who ventures beyond the wall into the land of fairies to find a fallen star for the most beautiful girl in his hometown. However, he soon discovers that the fallen star isn't a literal star, but is actually a girl named Yvaine. Tristan must now protect Yvaine as anyone who eats her heart will be granted the power of immortality. This makes Yvaine the target of the crown prince who believes immortality will grant his accession to the throne and a witch who seeks eternal youth and beauty. Are Tristan and Yvaine going to make it? Watch the movie to find out.
5. How to Lose a Guy In 10 Days (2003)
This film features none other than Kate Hudson playing Andie Anderson and Matthew McConaughey who plays Ben Berry. Andie is a columnist for a women's magazine who wants to write about pressing political issues, but before she can do that she needs to impress her boss. So she volunteers to write an article titled, "How to Lose a Guy in 10 Days" based on first-hand experience. In the meantime, Ben Berry is a super successful ad executive who wants to land the account of a big diamond dealer, but this means he needs to prove to his boss that he understands women. Ben then tells his boss that he can get any woman to fall in love with him in just 10 days and as proof will even bring that woman to the party taking place in 10 days.
With both Andie's and Ben's bosses impressed by their respective employee's propositions, the two set out on their mission and ironically target one another. Sparks fly and things get complicated when one person is trying to lose someone in ten days and the other is determined to make someone fall in love with him in ten days!
All in All…
These movies are sure to be a great hit with your respective date, but only if you have a good internet connection so that you can stream all these movies peacefully. You really don't want to be frustrated or ruin the mood because of buffering and lags. That's why if you've got any issues make sure to contact Grande email support so that all your issues are resolved.