What Is The Importance of a Medical Marijuana Card?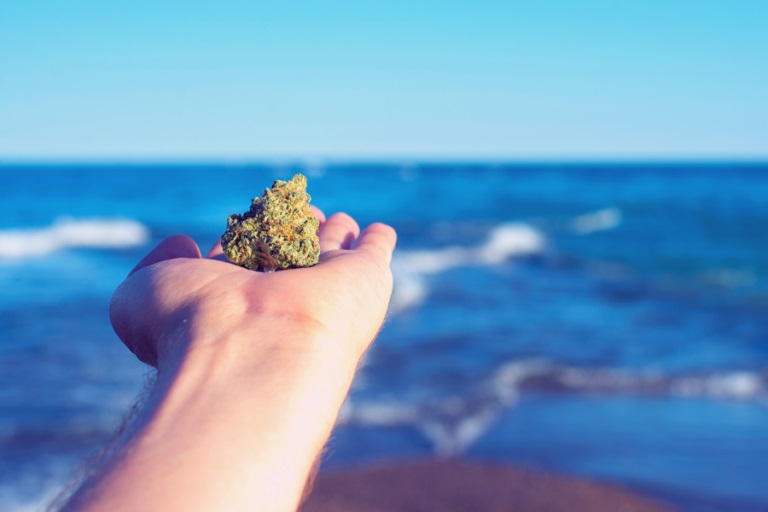 Sunny Florida is located in the southernmost part of the US. It is known for having miles and miles of beaches. It is also where you can find the ever-famous theme park, Disney World in Orlando. All of these are great sights to see if you are perfectly healthy. However, if you find yourself in constant pain, and medicines are not working for you anymore, you can try medical marijuana.
If you are in Florida and looking to gain access to any medical dispensaries to buy marijuana so you can treat any ailments or symptoms that you have that respond positively to this substance, then you will need a medical marijuana card. Fortunately, Floridians now have access to this alternative form of therapy thanks to the enactment of the Compassionate Medical Cannabis Act, which was signed by Governor Rick Scott in 2014. Now, you can get this from Orlando to Tampa if you are a registered user. For those of you who are looking to address your health concerns with marijuana, you must first learn how you can get a medical marijuana card in Florida.
What is a Medical Marijuana Card?
First things first, what is a medical marijuana card, anyway? The medical marijuana card, which people sometimes call a cannabis card or MMID, is a card patients need to have with them to identify themselves so they can enter medical dispensaries and purchase marijuana. The card also gives the patient permission to grow marijuana at home and use delivery services to get medical marijuana. Acquiring a medical marijuana card in Florida is easier than you might think.
Schedule an Appointment
The first thing you have to do is to schedule an appointment. When the time comes, ensure that you attend the arrangement you have with your physician. If you are not of legal age or you are terminal, then another physician needs to concur, and they will reflect their determination in your medical records. You must give them a basic outline of your medical history.
Once you are done with that, set an appointment up with a doctor who has a license to deal with medical marijuana. If you need someone to assist you with finding or setting an appointment, then do not be afraid to seek help online from consultants like Veriheal.
Consult with a Licensed Medical Marijuana Doctor
The next step to get a medical marijuana card is to consult a licensed medical marijuana doctor. Consult with the doctor for less than half an hour so he can check your ailments. You can also ask the doctor questions you have regarding medical marijuana treatment. The physician will take your data and put your information into the MMUR, which stands for Medical Marijuana Use Registry.
If you have someone that takes care of you, like a caregiver, make sure you mention them to your physician so they can add your caretaker to the registry. Every patient that applies for a medical marijuana card will have to prove that they are a Florida resident so that the state of Florida accepts their application.
Make Sure You are Eligible
The third step is to have yourself approved if you qualify. Your qualifying condition must meet all the tenets stated in Amendment2 called The Florida Medical Marijuana Legalization Initiative. After proving that your health qualifies for medical marijuana treatment in Florida, then your application will be approved.
The conditions that qualify you for medical marijuana are glaucoma, cancer, epilepsy, etc. If you have a condition of a similar class or kind as previously mentioned, or if they are comparable to each other, then you still qualify. If a physician has diagnosed you with a terminal condition before, then you also qualify for medical marijuana. If you suffer from any chronic pain that is not malignant, you are eligible.
After meeting all these parameters, your data will be in the Department of Health's registry and database. Your medical marijuana card will come in via the mail in a few weeks. As soon as you receive your card, you can buy medical marijuana legally from any of Florida's dispensaries. A medical marijuana card in Florida is valid for only 210 days. Certify it again every 70 days, or your card becomes invalid. Now, you are free to use and buy medical marijuana from any dispensary in the Sunshine State to alleviate your pain and address your other health concerns.