What Can You Do with a Communications Degree?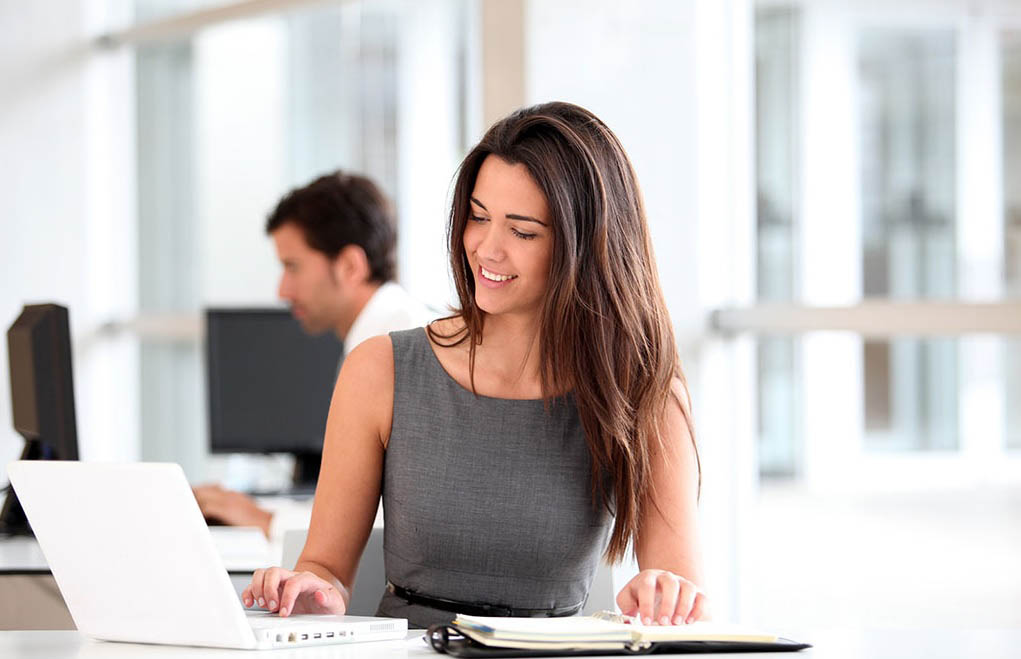 Getting a degree in communications allows you to study the best practices for conveying information to others in a range of both interpersonal and organizational levels. A communications degree provides you with the necessary knowledge and skills to speak and write effectively and persuasively, along with further transferable skills such as critical thinking, time management skills, and interpersonal communication skills. Communications graduates are often professionals who are highly skilled when it comes to gathering information, and they are often very detail-oriented, along with having the skills necessary to work highly effectively both on their own and as part of a team.
A communications degree can prepare you for a wide range of different exciting career path options whether you want to get into film and television, music, journalism, mass media, advertising, digital marketing, public relations, and many more. Here are some of the top jobs that communications graduates often find themselves working in.
Sales Representative
A sales representative role is often an ideal choice for a communications graduate since they are typically very highly skilled when it comes to communication and persuasion. Sales representatives will work for manufacturers and wholesalers to sell products to government agencies, retailers, and other organizations. Their main role involves convincing potential clients that purchasing and selling, or using the products and services that are offered by the company that they work for will help to grow their products or be beneficial for meeting business goals. This is a role that is often ideal for communications graduates who enjoy the challenge of convincing other people and have a strong ability to communicate in a persuasive manner.
Marketing Manager
Online communications master's programs could help you land a lucrative and exciting role as a marketing manager. A communications degree fully prepares you for this role where you will be spending your time assessing the demand for the products and/or services that a company offers. Marketing managers are also tasked with making key decisions when it comes to how and where products or services are going to be marketed along with who they are going to be marketed and sold to. These managers are also often responsible for determining the best price for a product or service through research and communication with other industry professions such as sales representatives, product developers, public relations professionals, and others.
Film or TV Producer
If you would prefer to work in a more creative industry, then a role as a film or TV producer might be an ideal option for you after graduating with a degree in communications. Producers are responsible for dealing with the business behind making movies, TV shows, software tools, stage productions, video games, and more. In this role, you will be responsible for overseeing schedules and budgets, coordinating employees, and ensuring that everything is set to run smoothly throughout the process of production. It is a role that requires you to spend a lot of time with other people, and as such requires these professionals to have excellent communication and interpersonal skills.
Human Resources
A degree in communications can also be an ideal choice for those who want to get into a role within human resources. HR professionals are responsible for hiring and retaining employees on behalf of a company or group of companies. Typically, they will be responsible for creating and posting job openings and descriptions, finding suitable candidates, interviewing, hiring, and more. Because of the roles involved in this position, the skills that you develop throughout a degree in communications can certainly come in handy. In addition to this, detail-orientation and a meticulous approach to your work are often also required in an HR role; something that many communications graduates have developed throughout their time at college.
Management Consultant
Management consultants can be either employed or self-employed, making this an ideal choice for a role for communications graduates who are interested in getting into a business career and hope to eventually start their own business. Management consultants work closely with business owners and managers to help them achieve a range of goals including helping the business become more efficient and turn over higher profits. It is a great choice of career for a communications graduate who is business-minded since this degree program will provide you with a range of skills including communication, time management, and interpersonal skills that will help you do well in this position.
Journalist
Journalism is all about communicating information to others and is often one of the most popular career choices for communications graduates. If you are interested in getting the latest stories and being the person to break the latest news, this could be an ideal career for you. Depending on the type of journalism that you go into, it can be a very intense career that often involves a scramble to get your hands on the latest developments before anybody else. There is also the option to choose an area of journalism that you are the most interested in whether that's politics, international news, sports news, breaking news, or celebrity news to name a few.
Advertising Sales Representative
An advertising sales representative is a professional who is responsible for selling advertising space to companies. For example, you may be selling ad time between TV programs to businesses or ads in between radio broadcasts. Ad sales reps also sell advertising space on websites, in outdoor media such as billboards, and in magazines and newspapers. The role often involves approaching businesses to persuade them that spending money on this advertising space is going to be a good investment for them, which requires highly persuasive communication and interpersonal skills.
Lobbyist
Lobbyists are some of the most well-known communications professionals. This role involves persuading lawmakers and legislators to act in the best interests of the groups that they represent. It is an ideal role for communications graduates who have an interest in or additional training in legislation and politics. Combining a communications degree with political science modules is often the best route for those who want to get into this role. A communications degree at either the bachelor's or master's level is a versatile, respected option that you can use to get into a wide range of interesting career roles.