Top Facility Management Software providers in the USA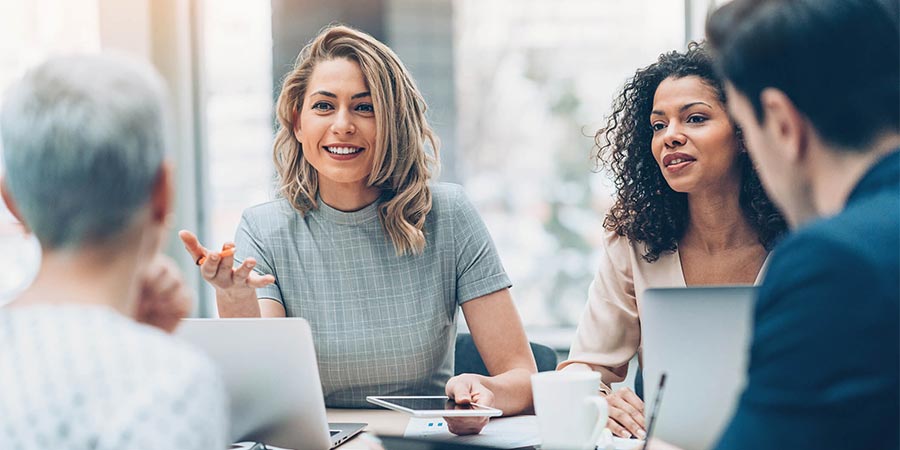 Facilities management is a set of services and tools that ensure that the facilities, such as buildings, offices, real estate, grounds, and infrastructure, etc remain functional in a safe and sustainable manner. When it comes to managing large setups, having robust and reliable Facility Management Software becomes a must. It comes with many impressive functionalities, such as lease management, capital project management, occupancy and space management, real estate management, and employee or occupant experience management, etc.
A facility management software makes the job of managing, tracking, and monitoring the employees working for the management of various facilities, easier and better. They also take the burden of mundane management and accounting off of the shoulders of the building owners and allow them to focus on more important tasks at hand. If you are also looking for some of the best facility management software providers in the USA, then look nowhere else. We are sharing the names of the top players in the segment that offer the best-in-class software offerings for facility management and many other tasks.
So, take a thorough read, and choose the one that appeals to you the most. Top Facility Management Software Providers in the USA
1. VLogic Systems
VLogic Systems, Inc., headquartered in Concord, MA, USA, is a leading provider of Integrated Workplace Management Systems (IWMS) and Computer-Aided Facilities Management (CAFM) software and related services. VLogic software and services are used for space management, room scheduling, life-safety compliance, hot-desking, assets maintenance, and drawings management by large and medium-size organizations in numerous vertical markets including government, healthcare, finance, education, and corporate sectors. Our experience for several decades in implementing and supporting cloud-based and on-premises solutions helps reduce facilities-related operating costs, manage employees' hybrid working models and meet regulatory compliance requirements.
Solutions offered by VLogic Systems:
Cloud-Based Drawings Library
Space Management
Drawings-as-a-Service
Office Hoteling & Scheduling
Work Orders, PM & Help Desk
Life-Safety Compliance
Services offered by VLogic Systems:
Software customization
As-built surveys and drawings
Maintenance and updates
2. FM Systems
FM: Systems is another commendable name in the segment of facility management services that offers workplace management technology and solutions. You can use its products and services to make the optimal use of your facilities and inculcate a healthy, productive, and highly engaging workplace culture. It offers three major types of services – workplace management, workplace analytics, and employee experience. The company has the sterling experience and caters to a wide range of services, such as corporate, energy, finance, retail, technology, pharmaceutical, government, healthcare, and higher education.
Some of the solutions FM:
Systems provide include:
Space management
Asset management
Sustainability management
Desk bookings
Visitor management
Real estate management
3. Max Panda
Maxpanda offers affordable, customizable, user-friendly, and dynamic CMMS software that optimizes the operations and maintenance of all types of facilities. The software offers a large number of features and smart security and management functionalities to make your job easier and more streamlined. The CMMS software from Maxpanda offers work order management, multiple CMMS software guest portals, data integration, and SSL security, etc.
The software can be used across a number of industries, such as:
Hotels and hospitality
Healthcare
Education
Resort
Spas
Public works
Construction maintenance, etc.
4. SpaceIQ
SpaceIQ is the next name on our list that offers technological solutions for workplace management. The brand operates in four distinct categories of the segment, namely – facility management software, workplace optimization or utilization, space planning and management, and workplace or employee experience management. So, it is an all-in-one software solution for creating agile and aesthetic workplaces, real estate portfolio management, move management, and space planning and accounting, etc.
SpaceIQ offers services and products for the following types of facilities:
Small and medium businesses
Enterprise
Corporate offices
Education
Government
Healthcare
5. Planon Software
With the experience of more than three decades, Planon is a brand in the segment of real estate management and facility management that you can trust without any doubt. The company offers a number of solutions, such as corporate real estate management, solutions for service providers, financial professionals, and solutions for higher education institutions. Planon offers a number of software solutions, such as CMMS, CAFM, IWMS, and BIM, etc.
Some of the solutions and services provided by Planon:
Lease accounting
Service management
Space management
Internet of things
Field service management
6. iOFFICE Corp
iOFFICE offers smart and robust solutions for workplace management, office services management, space utilization analytics, and employee experience management. Apart from the facility management solution, iXMS, the company also offers SaaS solutions, such as:
ManagerPlus (enterprise asset management platform)
Hippo CMMS (an easy to use maintenance tool)
Teem (space booking and visitor management software)
This brings us to the completion of our list. We hope that all our readers find it helpful in finding the best facility management solutions for their requirements.
Author Bio:
Arya Bharti has a degree in M.Tech. Computers and has been working as a freelance content writer since June 2012. She has worked with a number of notable names in the industries of Fashion, Education, E-Commerce, Travelling, Real Estate, Business Technology, Food and Food Products, Reviews, News, PR, ORM, Sales, Promotions, Events, Website Content, and Creative Writing Industry, etc.