Top 10 Recruitment Portal Softwares in 2021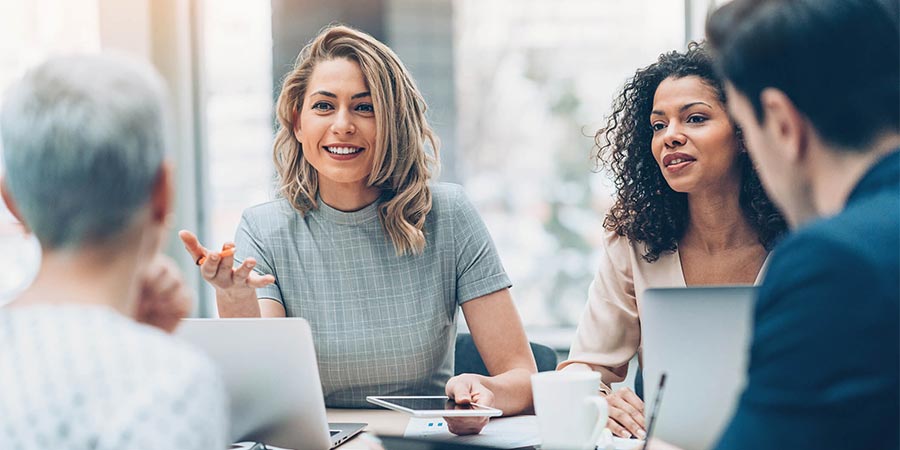 Over the years, recruitment portal software has become the most important method of recruitment and job search. On the one hand, job portal apps give recruiters access to a huge pool of candidates, and on the other, they open up countless opportunities for job seekers. Equipped with millions of listings and additional resources like career coaching and blog posts full of helpful tips, using a mobile recruitment platform is one of the best ways to search for and apply to dozens of opportunities.
To find the best recruitment portal to kick off your search, I looked at different job portals before selecting the top 10. I have made picks after considering the number of listings on each portal, ease of use, advanced features, industries and experience levels served, and reputation. Let's have a look at these portals one by one.
Top 10 Recruitment Apps: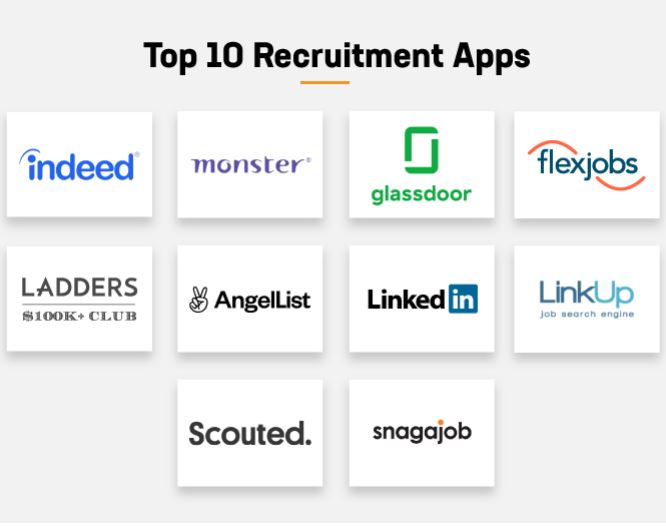 1. Indeed
Paul Forster and Rony Kahan created Indeed in 2004, and now it is the largest job portal across the globe. Over 3,000,000 companies use this portal to hire human resources, and 250 million people visit Indeed every month. Indeed helps recruiters find the best fit for the job via simple and powerful tools that allow them to source, screen, and hire faster. It also increases visibility by sponsoring jobs to ensure it gets seen by the right job seeker. Candidates can find jobs by job title and location, date posted, and experience level. Indeed's interface is highly intuitive and designed to make your job search move faster.
2. Monster
Jeff Taylor founded Monster in 1994 with the vision to bring talent and companies together. Monster delivered this vision by creating and delivering the best technologies, and platforms for connecting jobs and people. They strive every day to help recruiters hire and help job seekers find jobs.
Monster provides relevant profiles to recruiters and relevant job seekers across industry verticals, experience levels, and geographies. Monster also helps recruiters; streamline the process to save time and money and help them make smarter decisions to improve ROI (return on investment).
Pro Tip: Due to the novel coronavirus COVID-19 outbreak, Monster has added a new feature named "work from home" via users can apply in different regions from anywhere and get a job.
3. Glassdoor
Glassdoor was created in 2008 by Robert Hohman, Rich Barton, and Tim Besse to bring salary transparency and honest company reviews to millions of current and prospective employees. Today, Glassdoor boasts 1.3 million employers in their database, 50 million unique monthly visitors, 70 million company reviews & insights, and 9 million job listings.
For searching, Job Seekers have to create a profile, upload a resume, and sign up for email alerts to receive lists of job opportunities. They can also browse active listings using the site's search bar. On each job listing, candidates can see information about the position and how to apply, an overview of the company, ratings, reviews of the company & its CEO, salary and benefits information. This is why thousands of recruiters across all industries turn to Glassdoor to hire quality candidates at scale who stay longer.
4. Flexjobs
Sara Sutton created FlexJobs in 2007. Since its inception, Flexjobs has become a leader in finding remote work from home and flexible job opportunities. Their goal is to provide a top-notch job search experience from start to finish. Flexjobs provides high-quality remote & flexible jobs to help people find professional remote and flexible jobs in 50+ career fields, entry-level to executive, part-time to full-time, in the U.S. and around the world.
Their primary goal is to remove the pain point of finding great remote job opportunities that are typically harder and more time-consuming to find anywhere else.
5. Ladders
Ladders, aka "the home of $100K careers," was founded in 2003 and focused on providing the best job listings for positions that pay a good amount. Presently, The Ladders serves as a job website and networking platform. The Ladders have proven to be the best site for experienced managers. It mainly focuses on connecting job seekers to high-paying opportunities.
Ladders get noticed by over 25,000+ verified recruiters searching for top talent. Job seekers can look best with a Ladders resume and apply to jobs in just two clicks that help find the perfect match from over 250,000+ screened jobs.
6. AngelList
Naval Ravikant founded AngelList in 2010. It is the best site for startup jobs because it is trusted by over 100,000 startups of all sizes like Spotify and Slack. It also provides an unmatched level of transparency by providing candidates with salary ranges and equity options upfront, and it also allows job seekers to reach out directly to CEOs and hiring managers. No third-party recruiters are allowed. It also provides over 2 million tech and startup job opportunities. AngelList has a database of high-quality 2,300,000+ candidates including 750,000+ developers, 170,000+ designers, and thousands of new registrants every day.
7. LinkedIn
LinkedIn was launched in 2003 by Reid Garrett Hoffman and is now the world's largest professional social networking platform, with over 740 million registered users and 200 countries and territories worldwide. LinkedIn's main goal is to create opportunities for every member across the globe. They delivered this vision by connecting the professionals to make them feel involved in the global ecosystem.
Presently, LinkedIn leads a diversified business with revenues from membership subscriptions and recruitment solutions under Ryan Roslansky. LinkedIn is the best website to find jobs because it allows job seekers to connect recruiters and other people in their virtual network.
8. LinkUp
LinkUp was created in 2009 by Toby Dayton. It uses proprietary technology to scrape the web for freshly posted job listings, creating a higher quality database and better search experience for job searchers. The linkUp is a leading data-driven job search company. Every day they index millions of job openings directly from employer websites. In addition, LinkUp also provides premium job search for job seekers, valuable exposure for recruiters, and insightful job market data for everyone.
The primary goal of LinkUp is to empower people with knowledge and insights through perfect job information with the highest-quality index of global job listings. LinkUp allows people to find great jobs and superior candidates.
9. Scouted
Scouted was created in 2015 by Robin Levine with the philosophy that people are more than just their resumes. Scouted beautifully quoted that "Don't get hired. Get scouted.". Companies that hire through Scouted use a more holistic approach by considering applicants' personal attributes against traditional metrics like skills and experience. Scouted believe in matching aspiring candidates with inspiring companies. So that job seekers get hired for their abilities and potential, not just for their resumes. This unique matchmaking style approach to hiring makes it the best job website for college graduates.
The main aim of Scouted is to change the fundamental dynamics of the recruiter market to enable a meritocratic talent ecosystem. They delivered this vision successfully by empowering companies to hire and manage talent based on abilities and potential.
10. Snagajob
Snagajob is popular because it has been connecting hourly employees to local positions for over two decades. Shawn Boyer created Snagajob in 2000. Since its inception, Snagajob has become the top online marketplace for hourly work. It provides users with a number of listings and an easy-to-use interface with over 700,000 recruiters and 100 million registered job seekers.
The main aim of Snagajob is to clear the path for hourly workers to show them an easier way to the right job. They are delivering this vision via combining technology and humanity to create better hourly work for all.
Conclusion
I have mentioned the top 10 recruitment portal software, amongst them Indeed and Monster are the best-recommended job portals that fulfill all your requirements in one place.