Top 10 Cloud Security Threats
Cloud Security Alliance (CSA) reports that over 70% of businesses today, operate on the cloud, at least in part, or total.
With benefits such as higher flexibility, lower fixed rates, increased collaboration, automated software updates, and the ability to work from literally anywhere, there is little surprise so many are adopting it.
However, the cloud does have its own share of security concerns.
The Cloud Security Spotlight Report shows that around 90% of all organisations show at least some concern for the security of public cloud. These concerns vary, from accounts being hijacked, to malicious attacks, to internal vulnerabilities to data breaches.
Although with the introduction of the cloud service, we have seen a new age in both transferring and storing data, many companies out there are still very hesitant about how migrating over to the cloud without a clear plan for security measures put in place.
In this article I will be talking about 6 possible security concerns for cloud services that you should be well aware of.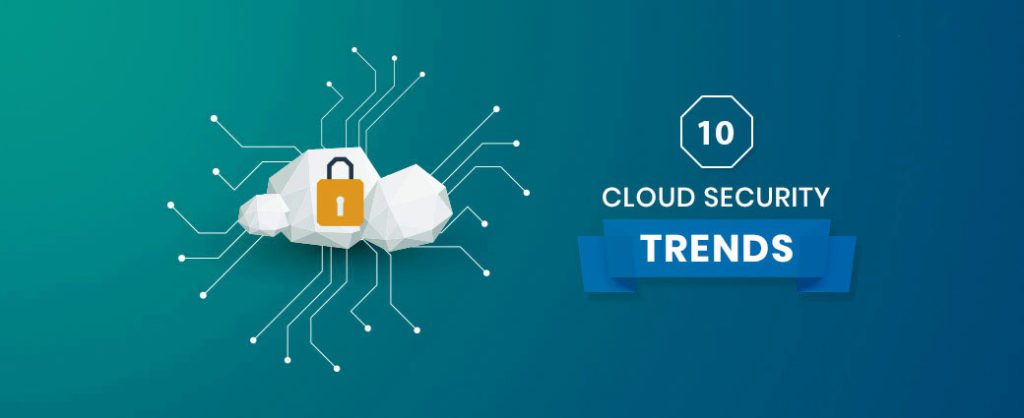 Data Breaches
Data breaches may be the main objective of an attack or it could simply be the result of human error, poor security practices, application vulnerabilities and more. It could involve many data types, providing it was not intended for public consumption, such as financial data, health data, trade secrets, personal identity data and intellectual property. Data kept in the cloud by an organisation may have value to different parties for a number of reasons. Data breaches are most certainly not a new thing, and thus, not unique to cloud computing, but it's still something many customers tend to fear most.
Multi-Tenancy Exploits
Cloud computing has that multi-tenancy, where enterprises share databases, memory and other resources, all of which are prone to attack. This raises the security concerns, as hackers have more avenues of exploitation.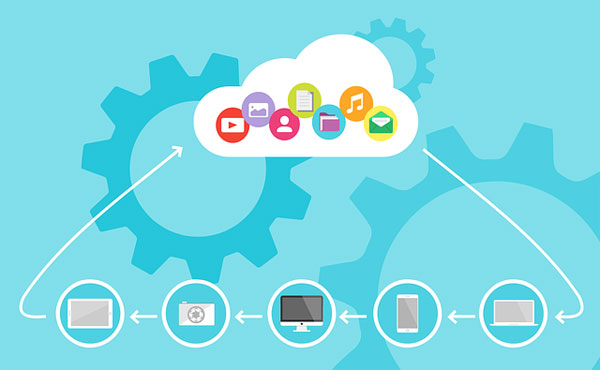 Malware Infection
Malicious files are basically code or scripts embedded into the cloud service, acting as a valid instance, running as SaaS on a cloud server. This means it's possible for these malicious files to be injected into the cloud service, and viewed, while on the server as a part of the service or software that is running the cloud itself.
Once one of these malicious files have been executed, it will immediately start to work in sync with the cloud, allowing the attackers to eavesdrop, compromising data integrity, as they steal sensitive data.
A report by East Carolina University titled Cloud Computing Vulnerabilities, looked at the possible threat of malicious files on cloud computing and concluded that viruses have become a serious security concern for cloud computers.
System Vulnerabilities
System vulnerabilities are basically bugs that exist within a program that can be exploited by an attacker and used to infiltrate a system to steal confidential data, take control of the system or disrupt its normal operations. Any vulnerability that exists within a component of the operating system essentially puts the service and its data at risk.
With the introduction of multi-tenancy (as previously mentioned), systems from multiple organisations are now situated together sharing valuable resources such as memory, creating additional potential exploits.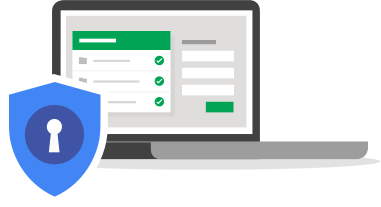 Business Risks Due To Shared Technology
In cloud computing, you have certain technologies that are shared, such as applications, infrastructure and platforms. As a result, any vulnerability identified in one of these technologies, exposes the entire environment to a potential breach or compromise. For better cyber security, you could look at network intrusion detection systems, and two-factor authentication.
Data Loss
Data that is stored on a cloud service can be lost due to many reasons, not just a malicious attack. Data could be accidentally deleted by the cloud service itself, or a catastrophe could occur, such as an earthquake or fire, resulting in the permanent loss of your and many other customers data, unless of course, additional measures were taken by the provider to back the data up elsewhere, which would be consistent with business continuity and disaster recovery practices.
AUTHOR BIO:
Uchenna Ani-Okoye is a former IT Manager who now runs his own computer support website Compuchenna.co.uk.
How to Ensure That Your Valuables Are Safe During Your Move
Everything you own right now is either from your hard-earned money or given by a family or friend; any item in your home is either an investment or one which has sentimental value. These are just some of the reasons why you've been keeping these items in your possession for years. And now that you're moving, you should make sure that these are safe throughout the entire move.
You should exert time and effort in packing and transporting these properly so it will remain in its best condition. And while hiring moving companies NYC or any local mover might be an obvious solution, it's not the only thing you can do to ensure that your valuables are safe during your move. If you want to be extra careful, keep in mind the following tips: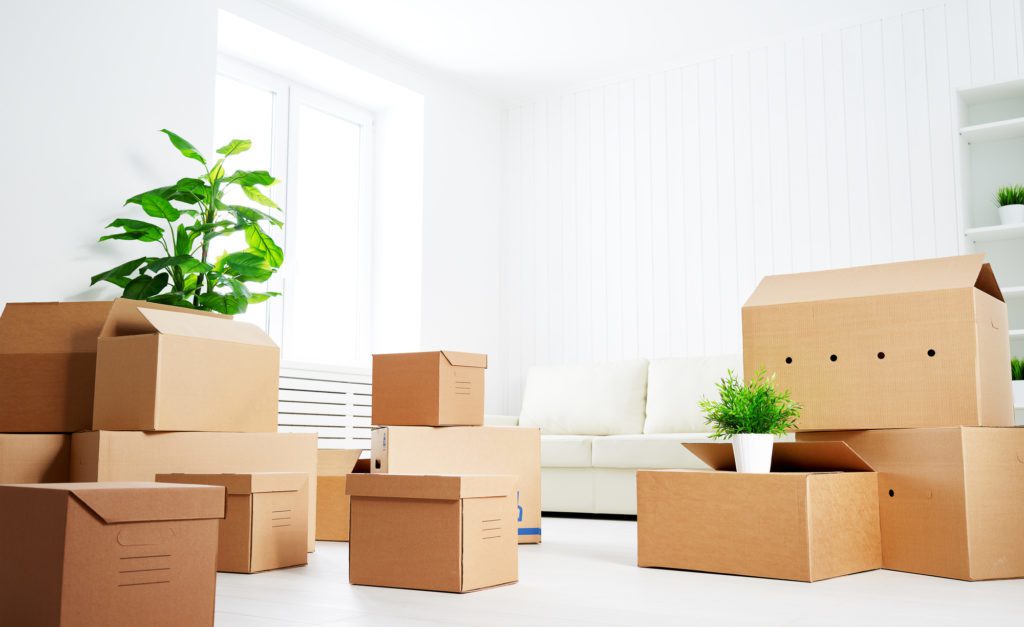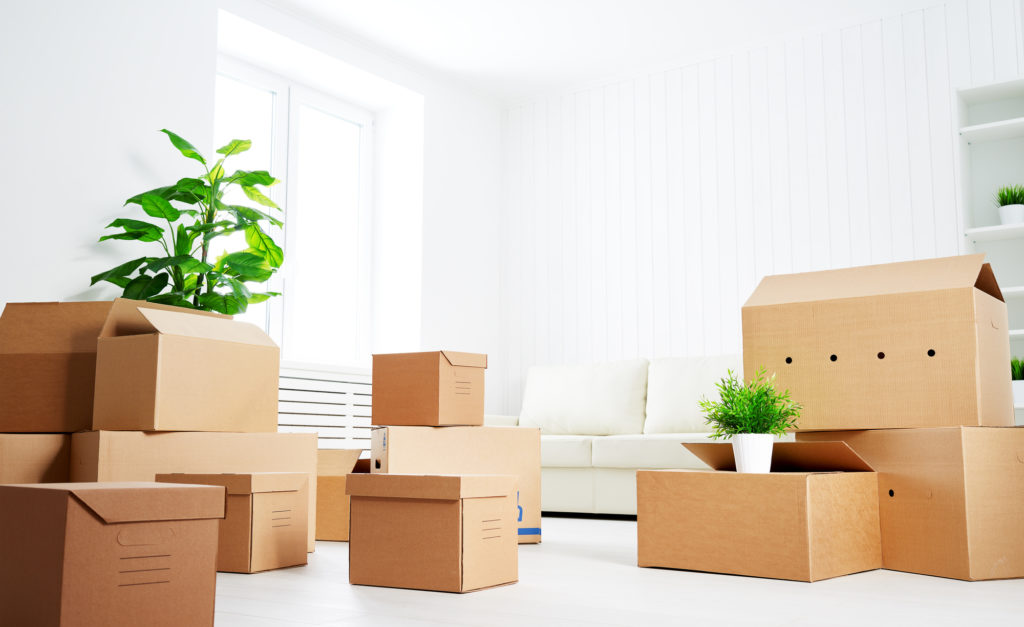 1. Use The Proper Packing Materials.
This one's a no-brainer. If you want to ensure the safety of your valuables, you should invest in the right packing materials. Moving boxes are necessities whenever moving but this doesn't mean that you should use this for all of your valuables. Depending on the size, structure, and fragility of the valuable you're going to bring, you might need other packing materials.
For starters, you can use clean garbage bags to pack your clothes from hangers and suitcases for your books and linens. Your glassware should be wrapped in newspaper before placing them in moving boxes, too.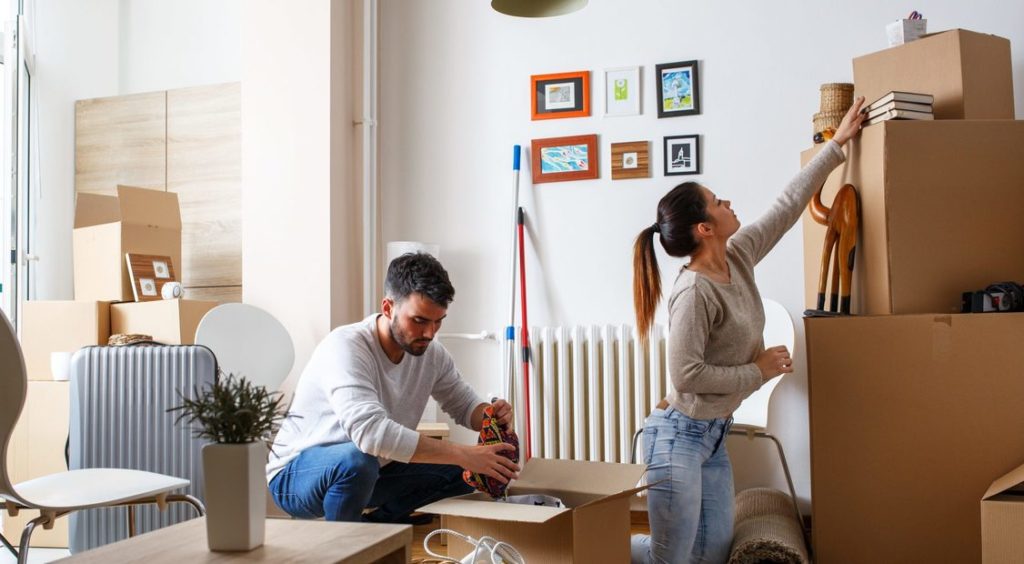 2. Store As Much Valuables As You Can.
Moving day can be hectic. You'll have to look after the progress of the movers, keep track of your moving boxes and look after your children or pets. For sure, a lot of things can happen during your moving day. If you don't want to take any risks with your valuables, considering paying for storage units or leave them with a trusted friend or family member. This tip can be helpful if you're planning to bring expensive pieces of jewelry or documents in your new home.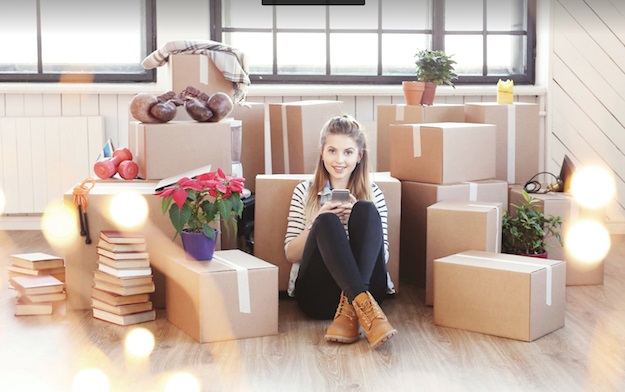 3. Keep Your Smaller Valuables Close.
Pieces of pieces of jewelry are significant investments, but because of its size, these can be very tricky to pack and transport. This remains true even if you're hiring professionals to help out during the move. If you don't want to be stressed out where these smaller valuables are, opt to keep them close to you. Place them inside your handbags or your vehicle when you're moving. Make sure that there are always on your sight and within reach.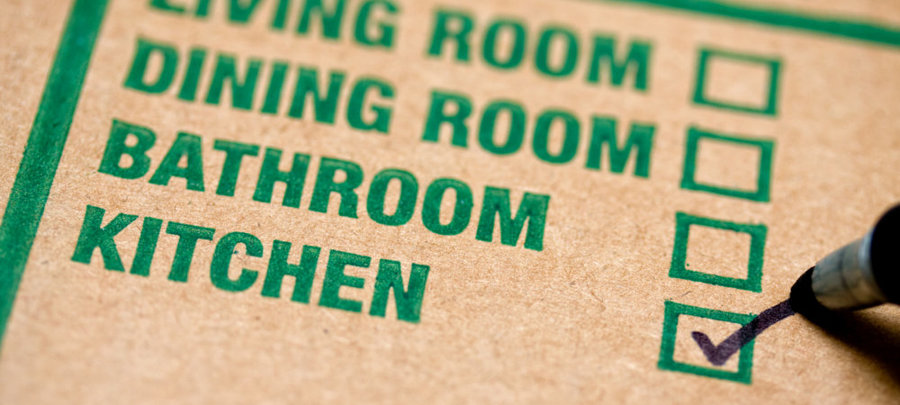 4. Bigger Valuables should Be Entrusted To The Professionals.
Most often than not, you'll also bring heavy and bulky valuables for your next move. You might be planning to transport your piano or your grandfather's clock to your new home. Although packing these on your own can be a cheap moving solutions, it doesn't warrant positive results. Packing and transporting bigger valuables is tricky and can even pose safety risks to you and your family.
Entrust bigger valuables to the movers you're going to hire. They are professionals which mean that they are adept with the do's and don'ts in transporting bigger and heavier items. They also have the right training and equipment for the job.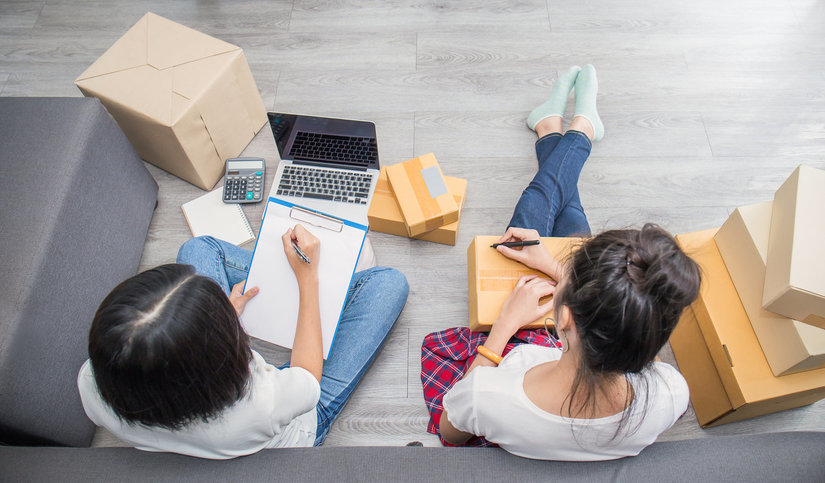 5. Take Inventory Of The Valuables You're Going To Bring.
You can easily notice once any of your valuables are missing or damaged. However, you won't have the time and energy to assess all that you own during the move. You'll be bombarded with countless tasks which will make it challenging for you to scrutinize the valuables you're bringing to your new home. If you want to make this task easier, prepare an inventory prior to moving. List down all of the valuables you're packing and take pictures, as well. With an accurate inventory, unpacking will become a breeze!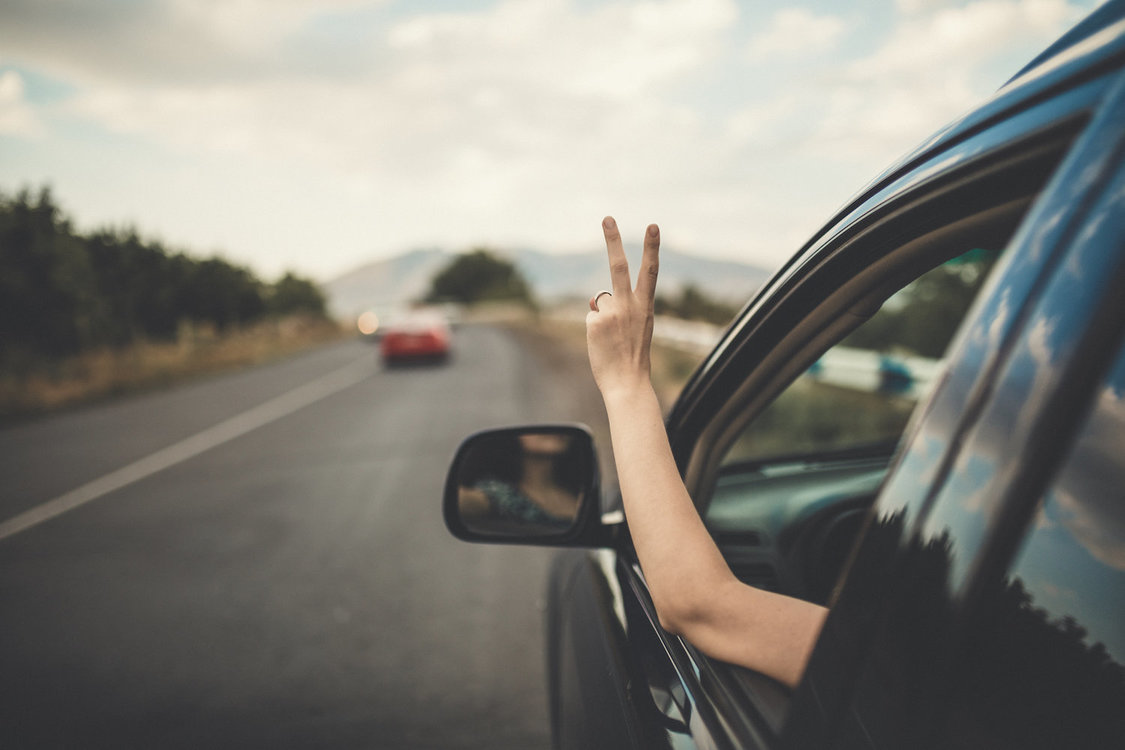 6. Consider Using Other Resources
Moving to a new location can be time-consuming and tiring. You'll have to wear different hats at the same time just to ensure that your upcoming move will turn out to be successful. Fortunately, you no longer have to worry about ensuring the safety of your valuables when moving, use this article as your guide to your upcoming move will become easier and faster!
Author Bio:
Dianne Belencio-Abonita has been writing blogs for quite some time now. She is interested in a lot of things which makes it a joy for her to write about a different niche. But among all the niches, business and marketing are her favorite. She is also a parent which is why finding movers NYC are her topics, too. When she's not busy writing, Dianne spends her time with her husband Francis and daughter Francinne. This is where she draws inspiration from to continually provide informative blogs to the different audience.
Preparing Your Move This Year: Moving Tips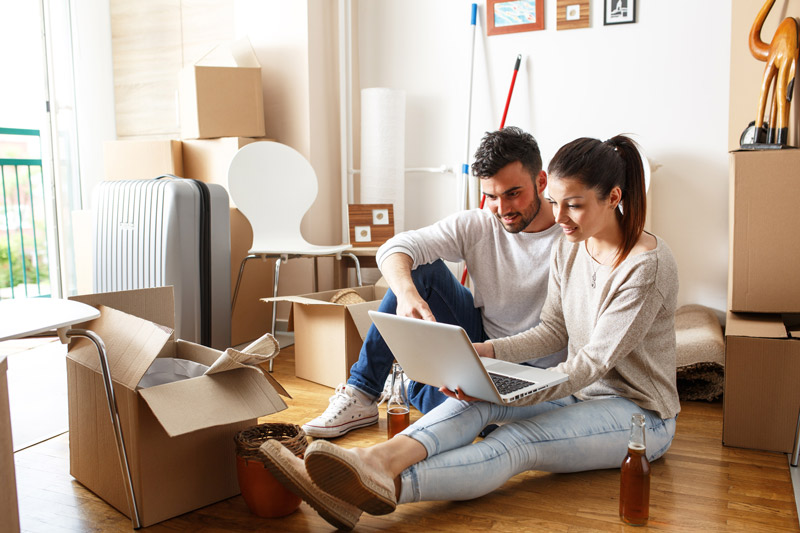 Preparing for a move isn't an easy chore. Aside from deciding whether or not you should hire professionals, you also have to consider your schedule, current responsibilities, and budget when moving.
All of these things are vital factors for the success of your move. Fortunately, moving will come off easier if you know how to prepare and plan for it properly. Once you know what to expect and come up with possible solutions for any problems, your upcoming move will become smoother. Let the following tips help you prepare for a move: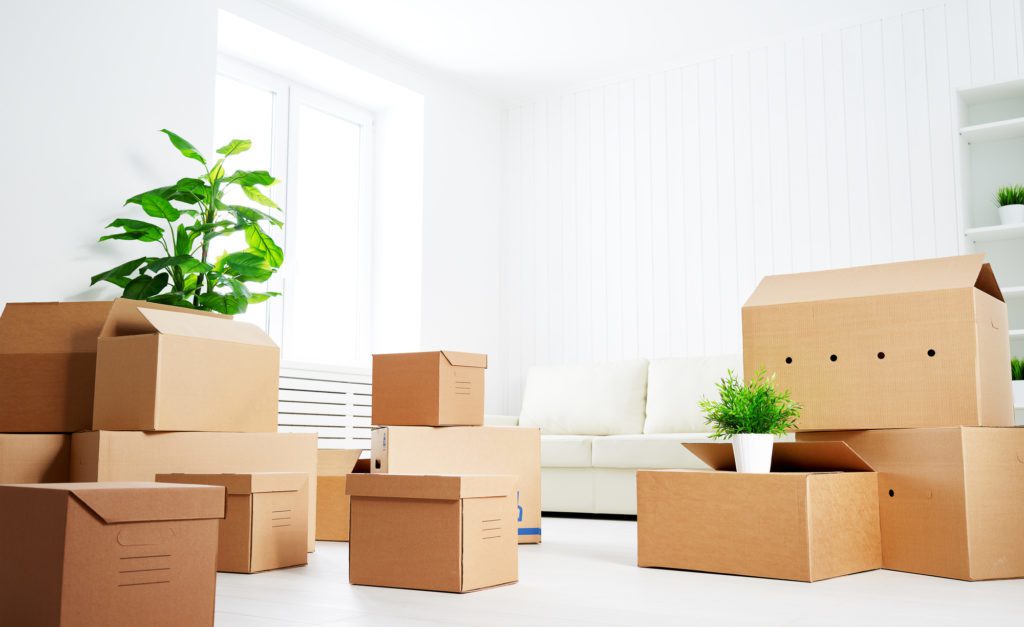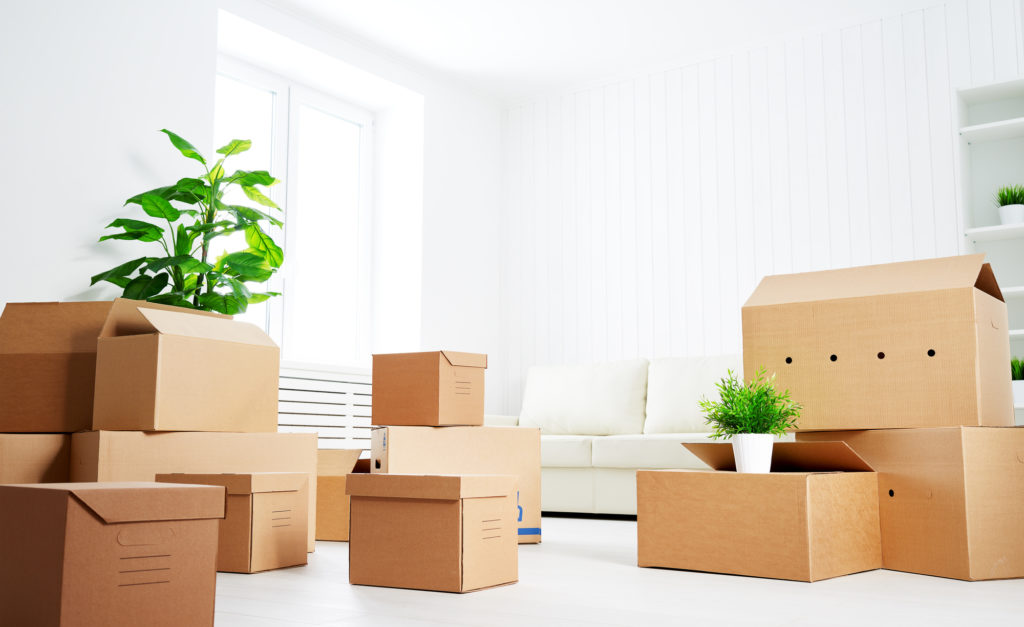 1. Keep a Moving Folder.
As mentioned, you'll be bombarded with many tasks once you decide to move. You'll have to scout for new homes that suit your needs and budget, decide which moving companies NYC to hire, and schedule when you can pack all of your valuables. All of these things can be overwhelming, making it easy for you to lose track of your progress. To avoid experiencing this kind of situation, keep a moving folder.
This is where you should place the documents of lease or sale of your old house, business cards of real estate brokers and brochures of new properties. A moving folder should be handy and convenient for your use.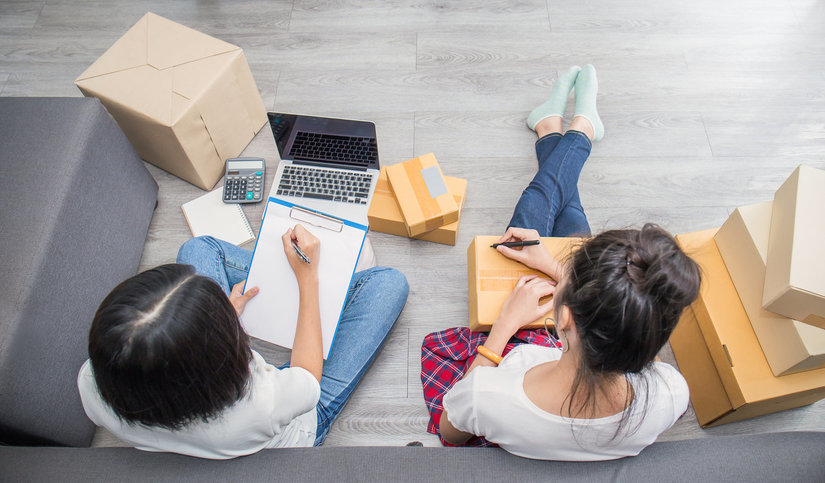 2. Organize Your Furniture with a Floor Plan.
Pieces of furniture are essential to any house. You'll need these to ensure that you and your family will be comfortable living in the house. However, moving furniture out of state can also be stressful as these can come in big or bulky sizes and the last thing you want to happen is transporting furniture and later on find out that these don't fit in your new home.
To steer away from this direction, organize your furniture with a floor plan before moving. Usually, a floor plan is available on the internet especially if you're moving to an apartment. If there are none, opt to make one on your own. You can draft a floor plan, get the measurements of each area and assess which specific furniture fit. This is a simple way of making sure that your new house will not become too cramped up.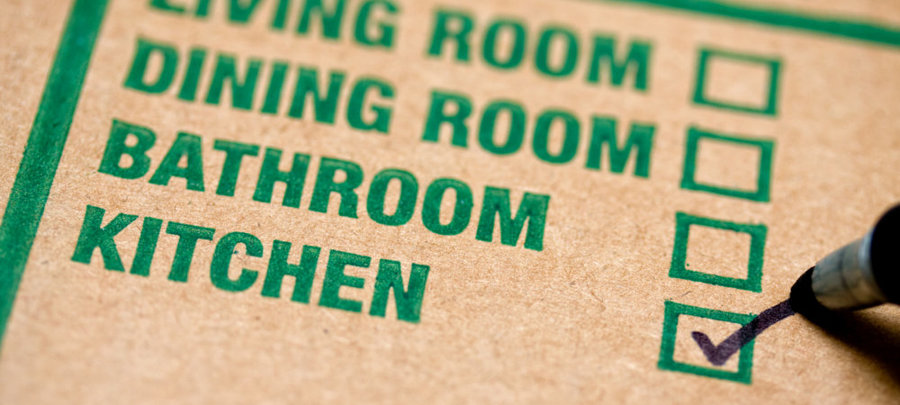 3. Purge, Purge, Purge.
Decluttering your entire home can be tiring and time-consuming but since you're moving, now is an excellent time to do it. Once you already have a date for your upcoming move, schedule a day or weekend to clean your house thoroughly.
This should include going through all of your possessions, deciding which ones are still usable, and disposing of the ones which are broken or damaged. If you're no longer using an item, you should adequately dispose of it, no matter how expensive or sentimental it is. Bringing unusable items will only result in bigger moving expenses.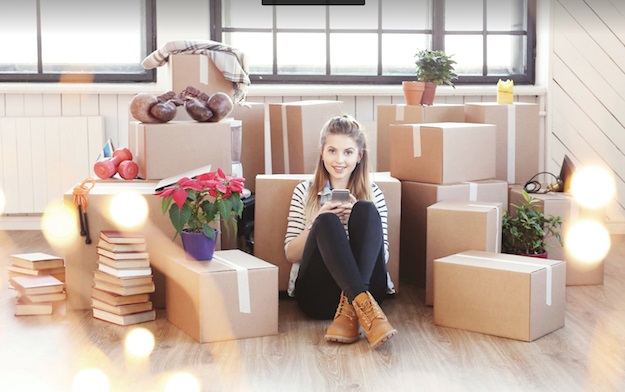 4. Use What You Have.
Packing is one of the most critical chores when you're moving. This is especially true if you're eyeing to bring a lot of valuables with you. You need to properly pack all of your valuables to ensure that these stay in good condition during the transport of the move. Moving boxes are prerequisites whenever moving but these aren't the only things you can use when moving. Scout for any bigger containers which you can use to pack smaller items.
For example, you can use your luggage or suitcases to pack your linens or heavy books. You can also pack your clothes using trash bags without the need of removing and putting them back on hangers. Socks can be stuffed inside pairs of shoes and drawers and cabinets can be utilized for smaller clothing, too.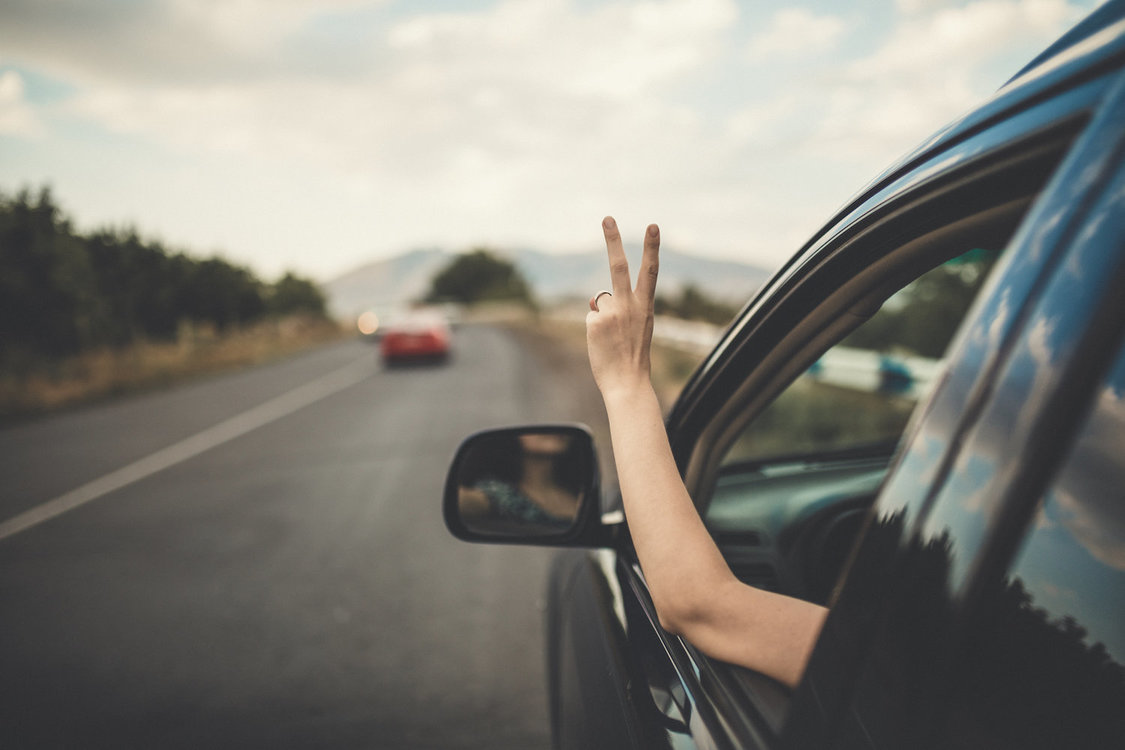 5. A Change in Mindset Can Go A Long Way
The number of tasks in preparation for a move is one of the reasons why most homeowners dislike the idea of moving. They'll need to exert time and make arrangements with their schedules just so they can accommodate an upcoming move.
Having this kind of mindset is normal but if you want to get things done the soonest time possible, carefully change your notion about moving. Use this article as your guide so you'll know the right way to prepare for a move and eventually, your move will be stress-free!
Author Bio:
Dianne Belencio Abonita has been writing blogs for quite some time now. She is interested in lots of thing which makes it a joy for her to write about a other niche. But among all the niches, marketing and business are her favorite. She is also a parent which is why finding movers NYC are her topics, too. When she's not busy writing, Dianne spends her time with her husband Francis and daughter Francine. This is where she draws inspiration from to continually provide informative blogs to the different audience.
6 Awesome Creative Valentines Ideas for Your Man
The most romantic thing that you can do for a man is to show him how much you care for him. This doesn't necessarily mean you have to buy expensive gifts for him. A simple act of love is all he need. So ladies don't stress yourselves this Valentine's Day trying to find the most expensive gift in the market to steal his heart. All you have to do is be honest with your feeling towards him and get him a gift that will not only cost you money but also a piece of your heart.
I don't think that is that hard to impress a man with a gift. In fact trying so hard to get him an expensive gift may backfire on you because you might end up hurting his ego by getting him a much expensive gift than his. It is better to play safe and think out of the box and get him a simple yet effective gift for him that will mean so much for him. To be honest if you have been together for a while now, you will know the simple things that really mean a lot to him. In my post today I give you a few creative gift ideas to make your valentine's day a memorable one.


Homemade Flower Bouquets
For starters you can get him Valentine's Day flowers that you have personally picked and arrange yourself. Not that I have any grudge against Valentine's Day flower delivery services but personalized gift are the best romantic gift. They show that you hard to put in some extra effort to make sure that your partner enjoys the gift that you have personally created for them. It may look simple and inexpensive but if done from the heart it will sweep him off his feet. Homemade Valentine's Day bouquet is a simple yet effective gift you can give him during the Valentine's Day celebrations.
Homemade Valentine's Day cards
Another creative gift that is perfect for your man is DIY greeting cards.You can create a simple greeting card by cutting heart shapes from a red colored card and add flour for a striking spray effect. You can also add small heart drawing on the greeting card or a simple poem to show him how much he means to you. Red is the color of the day but you can blend the red color with either black or white color to make the red color stand out. You can also compliment your card gifts with flowers for Valentine's Day.
Create Tea Bag Hearts
You can create your own tea bag for him this year as a different Valentine's Day gift approach for him. Creating the heart shaped tea bags is pretty simple. All you need is a coffee filter orfellable tea bags. Cut the fellable tea bag into heart shapes fill them with his favorite tea and glue them together using sucrose solution. This gesture will make him think of you every time he wakes up to a cup of tea. The tea bags tags can also be heart shaped to make it more romantic.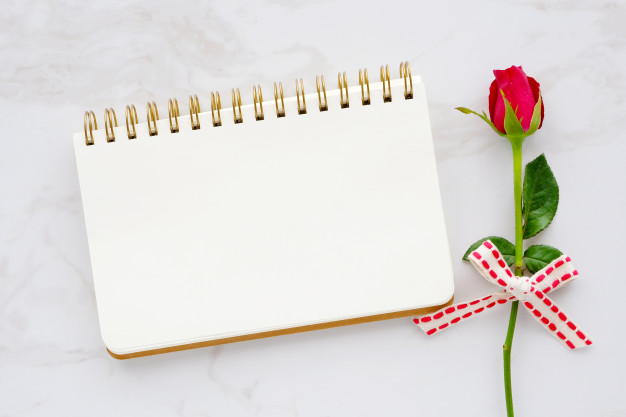 A Valentine's Day Notebook
If your man loves to make notes on his notebook then this is a perfect opportunity to decorate his notebook cover with lovely Valentine's Day red hearts and scribble a few words of love on it. If you can use his notebook to do this you can get him a new one that has a red cover to truly convey the message of love to him. This way, every time he jots down a few points he will always think of you and how much you love him. You can accompany your gift with best flowers for Valentine's Day.
Homemade Cupcakes
Another simple and creative way to steal his heart and make sure that it only beats for you is to bake him some lovely heart shaped chocolate cupcakes. This won't take much effort but the gesture will leave a lasting happiness in his heart because the stomach is leads to his heart. To do this, use your favorite recipe that you can really perfect. Don't try anything new as this may turn out bad. If you have been together for sometimes now, am sure you know what he likes when it come to food. If you are not a good baker, you can prepare him his favorite meal. Create a perfect centerpiece give you that romantic feeling as he dines to his favorite meal.
Write Him a Love Letter
You don't have to order from a Valentine's Day gift delivery, writing him a love letter is another perfect way to say that you are always thinking of him when he is away. This does not require much just a pen and a paper. What you are going to write down is what will matter. Choose the best romantic words to write to him. This is also simple since you will be writing from your heart. Another way to do this is to curve a heart with a cupid arrow on a tree and engrave your names in it. This is perfect for couples in love and you will always visit that tree to remind yourself where you first fell in love.
Take a Walk Down Memory Lane
If you have been together for more than ten years then you can sit down on the couch and remind yourselves the far you have come and the ups and downs you have faced together. This will make your relationship grow even stronger. You can remind yourself about the first time laid eyes on each other the first dance or the first kiss and how you both felt afterwards. Don't just remind yourselves of the good times you can also reminisce of the firth fight you had and how you handled it. This way you may know what to do in case you encountered the same situation.
Valentine 's Day is a time of love and happiness don't let your pocket decide how you are going to spend your valentine's day. As I mentioned earlier it is not the depth of your pocket but the depth of your heart that really matters on this special day. As long as you have each other then the simple gift and the effort will be appreciated.
Author Bio:
NamanModi is a Professional Blogger, SEO Expert & Guest blogger at CosmeaGardens. An Award Winning Freelancer & Web Entrepreneur helping new entrepreneurs launches their first successful online business. Ranked as Top 1% Successful Freelancers & Creative Head of NamanModi.com; eBuilderz.com; PunchPixels.com; an initiative to help small business success and also publish articles in close connection with an online business.