Best Tips to Keep Your Skin Healthy in a Budget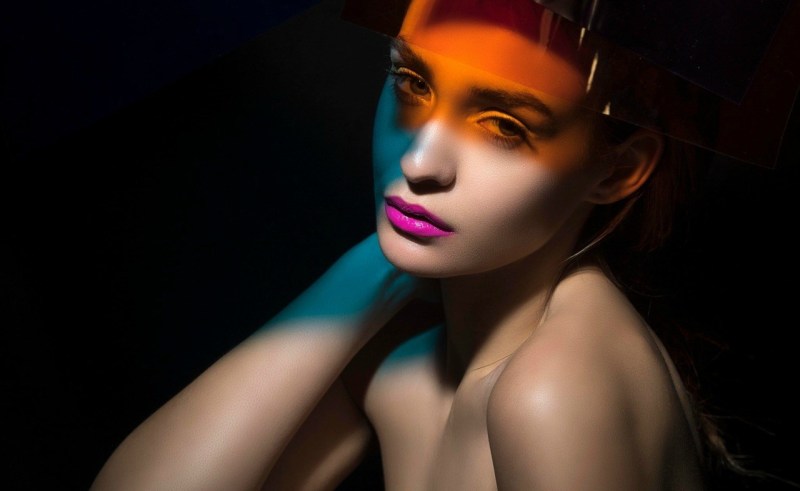 Nowadays, people have become more beauty conscious than ever before. They are getting plastic surgeries for thousands of Dollars. Some are getting whitening treatments while others want to get rid of their face acne. How about if I tell you the secret to the 'Best tips to keep your skin healthy on a budget?
Yes, beauty isn't always expensive. You can also get your skin healthy without spending hundreds of dollars. You don't need to visit any clinic or see a dermatologist for healthy skin. For getting spotless skin you have to go through some of the easiest ways we have listed below. These are tested by myself and some of my siblings as well. We've made these basic things as our habits and have never seen our tired faces again.
1. Take A Bath Everyday
The glowing fresh skin is one of the major reasons for bathing every day. Taking a 5-10 min warm bath every day does not only glow your skin but takes proper care of your whole well-being. Bathing helps you to achieve the level of beauty one adores. While most influencers use expensive products to get fresh glowing skin. But you can get fresh healthy skin with only herbal soap, which is not very hard and does not contain a high amount of chemicals.
2. Moisturize Your Body After Taking Shower
Moisturizing your body after every shower is a must. It applies an artificial barrier that locks in the moisturizer which was lost after a bath. It also keeps out bacterial agents, viruses, irritants, and dirt that try to enter skin pores. After a bath, do not apply the moisturizer immediately. First, gently pat your wet body with a clean dry towel to prevent moisturizer loss, little that you got from water.
3. Wash Your Hands Often
Your face and hands become a carrier for most of the germs that reach your skin. Wash your hands before eating and especially when you come back home after a long day. You may have carried a few germs from the mobile screen, in the shopping mall, from the office files, keyboard, the gate, and much more. But do not forget to moisturize your hands after washing them.
4. Wash Your Face
Wash your face when you wake up, before going to bed, before leaving home, after coming home, and after sweating. In the morning the cold water shock helps feel more awake and alert, especially when the morning is lazy or it is hot out. The cold water helps in tightening the skin pores, calming inflammation, and keeping your face wrinkle-less.
5. Make Sure Of The Products You Use
Your skin becomes irritated and dry when you use the wrong products. Most times it is high-in-chemical, hard soaps, poor bath sponges, abrasive scrub brushes or could be something that is damaging the skin surface. You must take action right away and throw all those products. Not whenever you buy an expensive product that should best match your skin, but you should consult a dermatologist before investing in one.
Also Check Out: Most Effective Ways to Grow Hair- Do's and Don'ts of Hair Care
6. Treat Your Skin Gently
Daily scrubbing and shaving can damage your skin. To keep it healthy and fresh, take short showers, moisturize your body with creams or ointments, avoid synthetic beauty soaps or strong bathing scrubs, shave carefully, and must use before and after-shaves to avoid any harm and patches. You should also pat your skin after a shower so that some moisture remains on the skin.
7. Eat Healthy Food
Eating healthy food should be one's habit. A good diet helps you look fresh and feel the best. Adding plenty of fruits, vegetables, whole grains, nuts, and proteins takes full responsibility for keeping your skin healthy, fresh, spotless, and smooth. While it also gives energy to your body and might promote a younger look and keep the mind and body fresh. Drinking lots of water is included as a healthy habit that drains out the illness, dead cells and keeps your skin hydrated.
8. Protect Your Skin From Sun
Although the sun provides Vitamin D to your skin and body, too much skin exposure can burn your skin, increase redness, create dry patches and some people suffer from high irritation. The sunlight of the early morning that is just after sunrise enough the deficiency of Vitamin D in the body, to provide healthy growth to your hair, nails, and skin. Tomatoes are the best cure for skin burnt and redness caused by excessive sun exposure. Tomatoes also tighten the skin's pores and give a glow to the skin.
9. Take Care Of Your Clothing
Your pillow cover, headscarf, unwashed t-shirts, or lowers can irritate and cause disease to your skin. You must wash your pillow covers twice or at least once a week. Dirty clothes if intact with your skin can pop pimples and acne on your face. The unwashed headscarf can spoil hair growth and damage the scalp. Most importantly, change and wash your towels every day to avoid lingering dirt and grime.
10. Sweet Sleep Is Important!
Eight-hour sleep has its benefits that are heard for very long. Indeed, under-eye dark circles, laziness all day, and unhealthy skin are the major reasons for not getting enough sleep. To achieve your skin in prime shape you must and before everything else, schedule your day in which your beauty sleep should come first. Getting non-serious with your sleeping patterns impairs circulation which makes the skin look pale and tired.
Conclusion
The glowing fresh skin is one of the major reasons for bathing every day. Use moisturizer twice a day, especially coming back home after a long day. To care for your skin on a regular basis, you can also subscribe to a skincare subscription box. In this way, your mind won't be slipped from doing the daily tasks that are necessary for your skin. Sleep is also one of the major factors for keeping your skin healthy. It develops new collagen which prevents sagging. Also during sleep, your blood flow increases repair the damage from Ultraviolet exposure and helps reduce wrinkles on the skin.
Author's Bio
Kasim is a passionate writer and a blogger, currently pursuing his bachelor's degree in Media Sciences. He loves to write on health and fitness-related topics. Hanging out with friends on weekend nights is one of his best hobbies. He also likes to travel to mountainous areas to explore nature's beauty.