Tips To Keep Your Business Afloat During COVID 19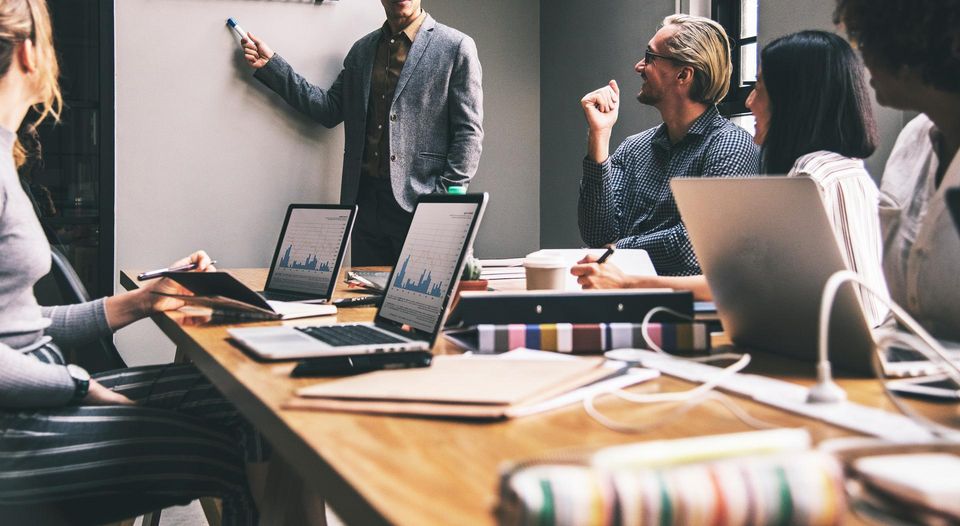 The global pandemic is nothing less than a tragedy for the entire world. Everyone is trying to make ends meet, while Covid-19 has put a question mark of businesses' survival. These are unprecedented times for the whole world, calling for people with fearless mindsets. Surviving through the lockdown is no child's play; it requires a warrior spirit to deal with the existing situation.
Thus, people need to maintain their calm, while entrepreneurs have to come up with strategies to deal with the situation. After all, those who rise sharply would be the market leaders after the economy rebounds. So, are you wondering how to manage your business during Covid-19? Here we are revealing tips to keep your business afloat during Covid-19.
Cut Back On Costs
In these crucial times, many industries and multi-national companies are laying off workers. Do you think this is a wise decision? People are already finding it difficult to make ends meet, and laying off workers might seem ethically wrong. Therefore, consider reducing benefits and perks; you can suspend all promotions, bonuses, or commissions for the time being.
If you are paying workers on an hourly basis, then reduce the hours. Switch from a five day to a four-day working week. It will temporarily reduce payroll, helping your business overcome this difficult time. Moreover, limit your marketing practices for a while. You can also create a list of expenses, and eliminate the extra ones, sticking to the necessities.
Look For External Financing
It's time to evaluate your existing situation very realistically, instead of running into losses, consider getting a loan. People are skeptical about the future, while banks ask for collateral before lending money to businesses. Thus, unsecured business loans could be the most excellent choice for your business. You have to fill in the application online and send the required documents – financial projections, business plans, etc.
It doesn't ask you to keep your property or asset as collateral, meeting all the requirements can get approval. It would lend you cash, allowing to foot the bills – pay your creditors, employees, or work on bringing something new. Besides, there are also some financial support opportunities by the government to help businesses in these crucial times, make sure to look for it too.
Offer Virtual Services
This global pandemic is making people miss going to work and everything which they took for granted. It is highly unpredictable when the situation would get normal as a result of which businesses are offering virtual services. Technology has been a savior in these crucial times, allowing companies to continue their operations online.
Therefore, take advantage of social media forums and start selling to customers. You can upload pictures, videos, or conduct live sessions, showing people your product offerings. Similarly, if you are offering services, cater to clients online. For instance, a consultancy firm can start online meetings with clients; instead of canceling appointments.
Do Market Research
Even though you are trying to survive these hard times, eliminating marketing practices is never a wise decision. You have to replace conventional techniques with creative ones that are easy on your pockets. It would become possible when you dig yourself into market research and come up with something incredible. You can create a customer referral program or some fun social media contests.
Furthermore, utilize this time understanding the upcoming trends, while keeping a close eye on your competitors. Prepare yourself for gaging the market once this is over, and this would only happen when you understand the market. Hence, use this time to level up your game in the market.
Reach Out To Your Creditors
The global pandemic has put a 'pause'in the entire world. It might be embarrassing to ask your creditors for favors but try communicating with them. There is no point in ignoring their calls since it makes them curious while ruining your long-term relations. Thus, explain to them how you are working through crises and give assurance about making payments.
Similarly, make requests for extension of credit period to escape penalties and late charges. After all, many creditors are offering deferrals and other temporary payment reliefs. So, don't mind asking your creditor whether they have something to offer in these tough times. Remember, whenever managing credit, always take a proactive approach rather than passive, helping you keep the business afloat.
Diversify
Everyone is making the most out this time in lockdown. People are equipping themselves with new skills, while businesses are looking forward to innovations. How about you streamline your product offerings and modify existing ones? For instance, if you are selling shampoos, then bring soap, shower gels, or you can bring more variations for the existing range of shampoos.
It would help you diversify risk and expand sources of revenue for the business. After all, this is what every big business giant did, Amazon starting with books, went to selling everything. Lockdown leaves you with enough time to conduct in-depth market research, looking at trends, customers, and future demand. Thus, allowing you to innovate something big.
Wrap Up
Indeed, these are challenging times for everyone, but some effort and hard work can help you in this phase. Businesses need to equip themselves with new technology and changing trends. You have to seize this chance to fly over the competition. Thus, learn new skills, seek advice from experts, or diversify your product offerings. If you are still having a problem with managing your business, look above for tips to keep your business afloat during Covid-19.