Tips For Planning Your Next International Trip
We're sure that a huge majority of our readers will agree that traveling is generally amazing. Not only does it allow you to take a break from your usual everyday obligations and recharge your batteries in the process, but it also provides you with an opportunity to explore unfamiliar cultures and consequently grow as a person.
Unfortunately, planning your trip may feel overwhelming due to the number of factors involved. This is especially true if you're planning your next international trip, as then, there are even more things to have in mind. With our handy guide, though, planning your next trip abroad doesn't have to be that hard! Here's what you should know.
Planning Your Next International Trip: The Basics
Obviously, the first thing to decide is where to travel. After that, you will need to decide how long will your vacation last. Then, you can move on to figuring out how much money is your trip going to cost you.
Knowing this as soon as possible is very important, as planning your next international trip in detail won't amount to much if you can't actually afford it. In the past, figuring out the cost was much harder to do, but nowadays, as technology is greatly changing the travel landscape, the internet has become any traveler's best friend!
So, you should use it to find out the prices well before your trip, whether we're talking about hotels, hostels, or restaurants. No matter if you prefer staying at luxurious hotels or you're up for some backpacking, deciding in advance on the type of accommodation you're looking for will allow you to plan your budget accordingly.
It's worth noting that no matter what kind of accommodation you choose, your valuable belongings should be safely stored. Good hotels offer adequate security measures, but if you will be staying at a hostel, renting a private storage unit could turn out for the best.
The internet is also a valuable tool when it comes to determining how much your flight is going to cost. Google Flights is a great resource in this regard.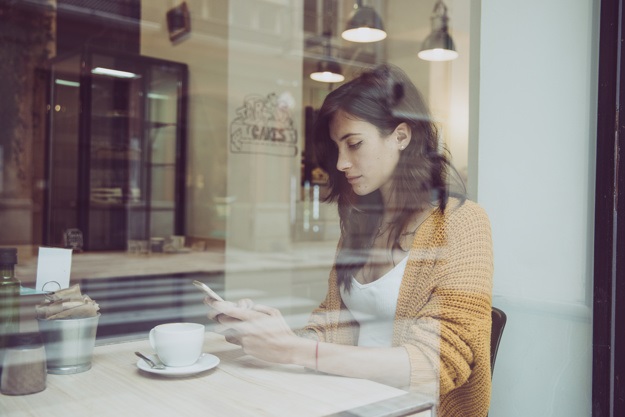 What To Visit And How To Get To Your Hotel
However, you can't really plan the cost of your trip before you've determined the locations you'll want to visit once you arrive.
Googling will provide you with a list of the most famous landmarks in the given city; however, if you're interested in other things worth seeing that aren't as well-known, then you can look for advice on Pinterest. First-hand travel tips, coupled with good visuals, make Pinterest great for discovering interesting things to see that are, more or less, off the beaten path.
After you know which places you want to see, you can choose a hotel or a hostel that will offer the easiest access to these locations. When you're planning your next trip out of the country, having a solid plan on getting from the airport to your chosen accommodation is very important, especially if you'll be traveling to a country where not many people speak English.
So, do some research. For example, is your hotel/hostel located near a train or a bus station? If so, taking a bus/train could be the easiest way to reach your hotel. Do taxi drivers at the airport have a reputation for overcharging tourists? If they do, it's better to walk down the street and find a taxi there, outside the airport limits.
It's a very good idea to write down the name of your hotel and the exact address, as well as the instructions on how to get there. Remember that you might not have access to the internet as soon as you arrive, and you might not be able to communicate properly with non-English-speaking natives.
Also, if you will be traveling at a highly specific time, for example, if you plan to travel this New Year, special rules and prices will usually apply, so take this into consideration as well.
Do Thorough Research And Get Into The Details
Now that you know where you're going, where you will be staying and what you want to see, it's time to really get into the logistics of the trip. Any time you spend in your hotel room, doing research on how to get somewhere and how much will this trip cost you, is a time that you could've spent in a more productive manner.
So, note down in advance all the relevant information. For example, at what time of day is the museum you want to visit open? Is there an admission fee, and if so, how much does it amount to? Grouping those locations that are close to each other is another thing that will help you stay organized.
At the same time, do research related to the dangers you may face while visiting these locations. For example, some locales are well worth a visit, but they could be dangerous to visit at night.
We also recommend having travel insurance, just in case. A medical issue or another kind of emergency may occur; if that happens, you certainly won't regret spending some extra money on insurance.
Preparing an itinerary, containing information on the city and the hotel where you will be located at any given time, could also prove to be useful. Copy this itinerary and share it with your friends or family members, again, just in case.
Packing And Saying Goodbye
All that's left to do is to pack for your trip. The trick is to find that sweet spot between packing too many things, and not packing enough, in which case you may end up having to buy the things you already have back home.
When it comes to clothes, try to pack the clothes that you can use in different scenarios. Bring all the necessities, such as medications, sunscreen, etc. As a general rule, if you're not sure that you'll need a certain item and the said item is rather large – don't pack it.
And with your suitcases packed, you are now ready to enjoy your vacation! As you can see, planning your next international trip does take some time and effort. However, the more time you put into the planning process, the easier it will be to enjoy your trip later on. With everything planned and organized, you will be able to relax and forget about your worries. Good luck, and have fun!
Ever since he first traveled with his family to France, at the age of 10, Alex Durick has loved visiting foreign countries and meeting new cultures. Today, he is an experienced moving professional, but he is always looking for a chance to travel. He is currently planning, in great detail, his trip to Switzerland this December.