The Best Moving Tips for the Smoothest Move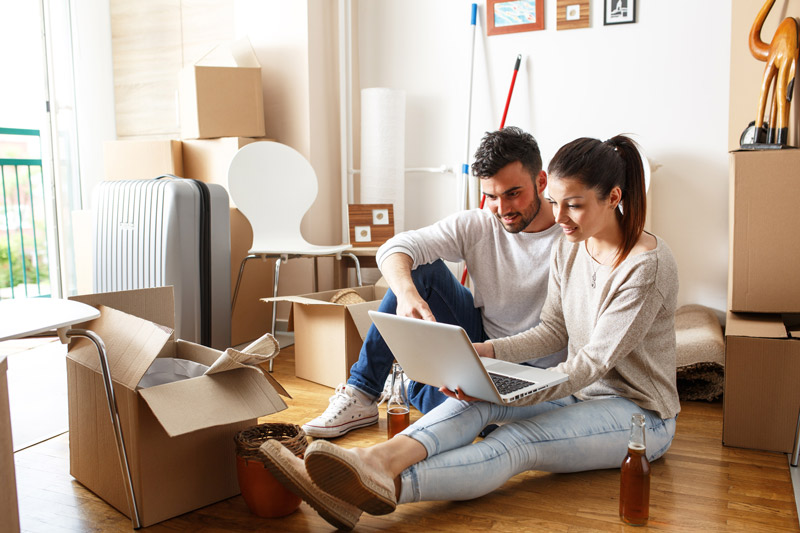 Whether you are moving to a new apartment, house, or office, a local moving service has moving hacks that can make the process faster and less stressful. By following a few simple steps, you can move to your new place in no time. The best packing and moving tips will make the relocation less stressful and save you money in the long run. This article provides some helpful information about the best packing and relocating tips used by local/long-distance movers. These tips are very useful for those who are moving to a new place and want to minimize the stress of packing.
Cancel Utilities
First, contact all your utilities and cancel services as soon as your move is confirmed. Don't forget to schedule utility disconnections before you move as it is not a good idea to leave services you don't need until the last minute.
Smart Packing
The best packing and moving tips can save you time and money. By using plastic wrap, you can wrap up most of your breakables to keep them safe during the move. You should also take pictures of your appliances and devices before you pack them for insurance purposes.
Color-Coded Packing
Another moving hack is color-coding. Using colorful stickers, label each box with the room it belongs to. This will save you a lot of time when you are unpacking and sorting your stuff. This is the easiest and most effective moving hack, as you will not need to search for a marker or a label to identify your boxes. You'll thank yourself later for thinking ahead about the local moving service.
Pack Your Essentials
The most critical moving hack is to pack your essential personal items and make sure they are well-protected. These are items that you cannot live without during the move. The things that you will need the most are clothes, kitchen utensils, towels, and toiletries. Also, take your medications, chargers, and any important documents. It is also a good idea to have a few changes of clothes, especially if you're relocating a long distance. This way, you can avoid the unnecessary stress of unpacking every box.
Hire Local or Long Distance Movers
Another moving hack is to hire a local moving service. The best movers can provide tips and tricks that will make the relocation process go smoothly. Hiring a local moving company will ensure the safety and security of your belongings. It is also a good idea to get free moving quotes from at least three different moving companies to avoid having a stressful experience. When you hire a local/long-distance movers company, you will have fewer worries on the day of your move.
How To Make Your Move Less Stressful?
Moving to a new place can be stressful, but there are ways to make the process go more smoothly. You can begin planning and preparing for the move as soon as you know the date. Being organized and making a to-do list can help you stay organized and reduce the stress of the move. Then, when the day arrives, you won't have to worry about starting the big move. Listed below are some tips to make the moving process much less stressful:
Forwarding Address
Before you decide to move, make sure you've arranged a forwarding address for your mail. Having your mail forwarded to your new address is an excellent way to avoid having to worry about missing your bills and correspondence.
Prepare Your Family
Moving can be stressful and time-consuming. It's essential to prepare your family for the new environment. It's also important to prepare them for the change, but don't be too hard on yourself. You don't want them to feel like they don't know what to expect. Instead, be sure to prepare them as best you can with the relevant information.
Plan Your Move
Before relocating, prepare your home environment. Having the right resources to help you relocate will ease the stress of the process. Also, have a clear conversation and agreement with your family and co-workers, and create a thorough plan for the relocation. It's vital to make sure everyone is on board with the move.
Prepare Yourself
You should prepare yourself emotionally and physically for the relocation. It's not easy to adjust to a new neighborhood, but if you're ready to move to a new place, it will be much less stressful. The stress of relocation will subside, and you will be able to focus on the things that matter most to you.
Inform Your People
You should also notify all of your friends and family of your new address and date of move-in. You can do this by sending an e-mail or a social media message to your close ones. You should also make similar arrangements for the rest of the household. There are many ways to make relocating less stressful. Remember to prepare your loved ones.
It's not easy to make the transition, but it's a necessary step. Whether you're moving to a new city or state, it's important to be prepared for the emotional roller coaster. By preparing yourself for the transition and using these smart packing tricks from local/long-distance movers, you'll be less likely to deal with stress from the relocation.
Author Bio:
David Hughes works as a marketing specialist with Big Hill Movers. He has abundant knowledge in home decor and improvement. He is also an enthusiastic reader and an animal lover who loves to spend his weekends in animal care centers.