Why You Should Include Smoked Chicken in your Daily Diet?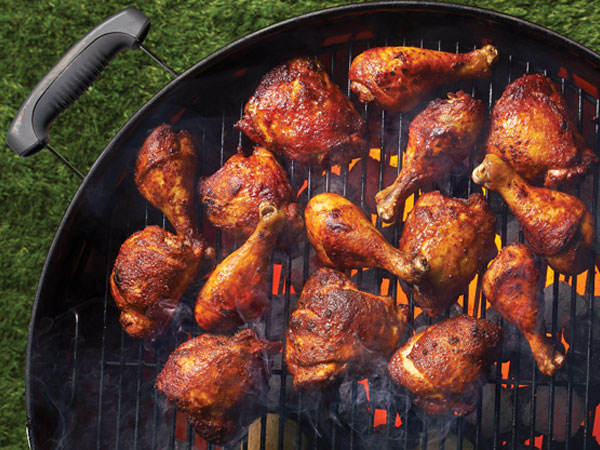 Smoked meat comes with a plethora of surprising benefits. Its origin can be traced back to ancient times. The early cavemen hung chicken on fire, which offered a delicious flavor and preserved the meat better. The taste was slightly bitter with a crunchy texture and a tingling sensation in the mouth. Smoking soon became an effortless cooking technique. Today smoked chicken is prepared in a grill or smoker. Hardwood charcoal burns with an intense clean heat while briquettes burn at medium heat for a longer time.
Smoked chicken is high in protein and eliminates extra fat, which is good for health. It retains the majority of the nutrients which makes it beneficial for seniors and kids. Restaurants and food joints today experiment with a variety of recipes that includes smoked meat for us to try. Here's a look at some of the benefits of smoked meat.
1. Nutrients Remain Stable
Smoking is a type of barbecuing that involves slow-cooking meat over low heat. This helps the flavor to penetrate the entire piece for a delicious outcome. But the most important benefit here is that it helps preserve the important nutrients. These include calories, selenium, carbs, niacin, zinc, copper, iron, protein, and fat. These are usually spoilt or lost when foods are cooked rapidly at a high flame. Consider soups and bowls for added taste.
2. Anti-Microbial Properties
Common foodborne pathogens like Salmonella, pathogenic Escherichia coli, and Staphylococcus are sensitive to liquid smoke and can be used as an all-natural anti-microbial. This is especially beneficial for seniors who wish to consume chicken daily. You can also order corns, fries, black beans, and salads that contain no allergens.
3. Helps in Weight Management
Smoking is the most fat-free form of cooking. It requires minimal oil, grease, or butter. This does not compromise on the taste but reduces the addition of fat. Further, cooking for a long time can drip out the fatty acids in the chicken itself. So, you can consider smoked chicken from a reputed restaurant to ensure a healthy BMI without worries.
4. Helps Build Muscle
Properly smoked meat is the best source of low-fat protein. You can also receive a significant amount of energy. These are useful for people who wish to stay in good shape. Protein builds muscles, and together with its low-fat qualities, smoked chicken can be consumed by the muscle-builders without guilt. Pair this with a steady exercise regime for great results.
5. Helps Lower Depression
Chicken has an amino acid called tryptophan that helps the body produce a neurotransmitter called serotonin, which regulates mood, and feelings of well-being and joy. Smoking also makes the texture soft and mushy which helps to eat the food with pleasure. Smoked meat must be a part of your balanced diet. It can also add variety to your dinner table, to be enjoyed with friends and family. Pair it with crispy baked potatoes, buttery green beans, or caramelized onion on the side, for a wholesome meal.