Your Guide to Careers in Sociology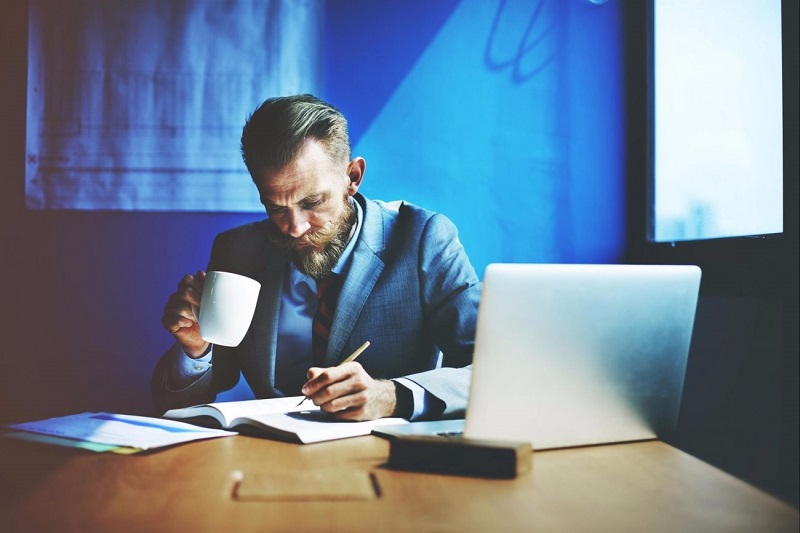 If you are interested in a career that allows you to address and take action on issues that have an impact on society, a career in the field of sociology may be something that interests you. Sociologists are responsible for examining social behavior and the social influence in cultures, groups, and institutions to determine how society is impacted overall. Sociology is a diverse career field offering many opportunities for interesting career roles that allow you to explore relationships and society in more depth. Whether you are still in high school, have recently graduated with a relevant bachelor's degree, or are interested in getting an advanced degree in sociology major, there are many ways that your investment of time, money, and energy into getting a relevant degree in this field can pay off.
High-Paying Sociology Careers
Many businesses, organizations, institutes, and agencies are always working towards gaining a better understanding of social behavior and finding the most appropriate ways to address it. As a result of this, there has become an ongoing and growing need to fill job positions with professionals who are skilled in sociology, research, and observation. The Bureau of Labor Statistics reports that in 2018, the average pay for a sociologist was over $80k per year. This is a figure that can vary based on a range of different factors including the industry worked in, degree level, and job title. For example, research and development careers in policymaking, which you can enter with an online master's in public policy from Pepperdine University, may pay higher in comparison with other industries like education. Local governments, state governments, scientific services, social advocacy organizations, and consulting firms are some of the industries where you can find some of the most high-paying roles for sociologists and public policy professionals. When planning your specific career goals and path in the sociology sector, it's important to consider where you want to work and the type of roles that you are interested in since there are different licensing requirements for each state.
Sociology and Social Sciences Job Market
If you are interested in working in a role where you are responsible for understanding culture, social behavior, power, and how the three work together to directly influence society, then studying a sociology-related degree will be a good option for you. Sociology is a very broad field with a range of different career path options, such as public policy, where you will be tasked with using your sociology knowledge and skills to influence policymakers and lawmakers. Employment opportunities within the field of sociology are available in a variety of industries with a diverse range of choices. There is no shortage of industries where the skills that you will learn can be applied, and it's easy to start at an entry-level position to determine if this is the field that you want to pursue and make early adjustments if not.
Industries That Hire Sociology Professionals
As you apply the skills and knowledge that you will gain with your degree in sociology or a relevant subject, you will be able to better define your professional knowledge within your chosen field as you gain more hands-on experience and training. Within the field of sociology, there are various certification programs that you can complete that may be relevant to your career path; these can be used to increase your knowledge base and boost your skills. Some industries that you can work in with a sociology degree or other relevant qualifications include public policy, research and statistics, global populations, anthropology, linguistics, social psychology, data analysis, advanced statistical techniques, political science, and sociology of illness and health.
Graduates can improve their analytical thinking, critical thinking, and communication skills while working and gaining more professional experience. You can find even more career opportunities within the sociology field as a whole by combining these skills with continuing your education with certifications, workshops, online courses, and even advanced degree programs. While getting a degree in sociology or a related subject such as public policy, you will also be able to expand the way that you view the world. Graduates of sociology, public policy, or social science tend to have a better idea of the 'big picture' compared to most and are able to improve the way that they communicate and interact with others, along with developing excellent critical thinking skills.
Sociology Career Paths to Consider
There are various career options that you may want to consider if you are thinking about getting a degree in sociology or a relevant subject. Sociology professionals are hired by government agencies, non-profits, private businesses, and more.
Survey Researcher
This role involves planning, developing, and conducting surveys. It may also involve analysis and interpretation of the meaning of survey data, defining survey objectives, and testing or suggesting question-wording.
Urban Planner
A career in urban planning involves helping communities decide how best to use their resources and land, with future growth and revitalization in mind. These professionals may also be known as city planners or regional planners, and are responsible for recommending locations for schools, roads, and other infrastructure designed to help local officials solve economic, environmental, and social problems.
Legislative Aide
A degree in public policy may prepare you for a more specialist sociology job as a legislative aid. This role involves helping officials complete obligations more proficiently by aiding with organization, examination, and correspondence. Many legislative aides focus on a certain arrangement area such as the climate, instruction, duty, or harmony and request.
Human Resources Manager
An HR manager or supervisor is responsible for overseeing the operations of the human resources department of an organization. The role includes duties such as handling employee relations, ensuring compliance with all relevant regulations and laws, and managing payroll.
Human Rights Officer
A human rights officer is responsible for monitoring, reporting on, and redressing any violations of the basic civil, social, cultural, and political human rights as set out by the United Nations' Universal Declaration of Human Rights. Most HRO professionals will work for the United Nations, which has twelve country offices and twelve regional offices worldwide, although they may also work for governments and other organizations. The role may involve visiting victims, gathering information on violations of human rights, interacting with government leaders, attending trials, and more.
Social Researcher
The role of a social researcher involves designing and setting up investigation programs. They will conduct research through a range of means including surveys, interviews, focus groups, and more. They are responsible for recording and analyzing the results using a range of statistical techniques. They may also be responsible for preparing a written summary of their findings, developing posters or oral presentations, and contributing to research publications.
Skills Needed to Work in the Sociology Field
Along with relevant education in sociology, public policy, or public administration, there is a range of skills that can help you take your career in this field to the next level. Some of the most highly sought-after skills in professionals working in the sociology field include:
Independent and Critical Thinking Skills
In these jobs, sociology professionals are required to determine where various inconsistencies exist and the consequences that may occur as a result. They need to be able to easily examine and understand the actions that people take, the thought processes that led to this and determine the viability of research results. Critical and independent thinking skills are required for these professionals to be able to absorb the information that they are presented with, connect the parts involved, determine how relevant they are, and draw a conclusion.
Problem-Solving Skills
You are exercising analytical and problem-solving skills if you are able to find answers to complex issues and questions. In these roles, professionals need to be skilled in gathering and deciphering data that is then analyzed to resolve a range of complex issues, testing theories using a range of statistical methods.
Communication Skills
Working in the field of sociology requires effective communication skills. These roles will often require that you converse with both individuals and groups. Many sociology-based roles involve conducting meetings and interviews, and in many cases, professionals will need to be comfortable with public speaking. Many professionals work in environments where they will need to be able to clearly present their thoughts, opinions, and ideas to colleagues and clients clearly.
In these sociological roles, it's essential to understand how to start a TED Talk script. This knowledge will empower professionals to confidently engage with colleagues and clients, enabling them to clearly express their thoughts and ideas during meetings, interviews, and presentations. Whether it's sharing research findings or proposing innovative solutions, mastering the art of crafting an engaging TED Talk script can greatly benefit those working in the field of sociology.
Writing Skills
Any sociology role that involves research will often involve writing. Writing skills are important for many professionals in this sector who are required to provide clearly written project proposals or research papers. They need to be skilled at using the correct terminology and providing reports that are legible and free from grammatical errors. This is an especially important skill for sociology professionals looking to enter a project-related or research-based career.
Career Options for Different Education Levels
When considering a degree in sociology or a related subject, it's a good idea to get a clearer understanding of the career opportunities that are available to you based on your level of education. The field of sociology is a very diverse one that offers a wide range of opportunities to anybody who chooses to continue their education.
Since this can be a rather competitive field to get into, gaining an advanced degree and more professional experience can help you stand out in the job market and put you a step ahead of other candidates. A master's degree is often necessary to qualify for higher-paying positions or to work in more specialist roles.
Entry-Level Careers
Studying sociology or a related subject for an associate degree may prepare you for a range of entry-level positions. Entry-level positions can be beneficial in building valuable experience in this field and will help make your learning experience easier if you decide to go on to further your career by obtaining an advanced degree. Some examples of entry-level roles that you may want to consider within the field of sociology include administrative assistant, case manager, social or human service assistant, and correctional officer.
Bachelor's Degree
A bachelor's degree is often viewed as a step up for employers who hire sociology professionals. Obtaining a bachelor's is often a better choice compared to an associate degree since this learning process is designed to prepare students with a wider range of skills and more experience for a broader variety of careers. Along with this, earning a relevant bachelor's degree can also help you make a better impression on potential employers; sending a clear message that you are dedicated to working in this field. Typically, a bachelor's degree will take around four years to complete and can lead to a range of careers including survey researcher, private consulting, community outreach coordinator, high school teacher, alcohol and drug addiction counselor, housing manager, and social services.
Master's Degree
Those who want to take their career in the field of sociology even further can obtain a master's degree. You can find general master's degree programs in sociology or opt for a subject major that is designed to prepare you for working in a specific industry within this field such as public policy or social research, for example. In general, a master's degree is designed to prepare professionals who are interested in specializing in a certain aspect of this field, leadership roles, or executive positions. To complete a master's degree, students must earn around 180 credits and commit to around 2-3 years of learning. This qualification can lead to careers in policy development, statistics, analysis, and research.
Doctorate
The most advanced education level to consider is a doctorate. Career options with this qualification are more diverse, with a higher earning potential. When educated to this level, sociology professionals can control research projects, teach university students, and more. Getting a doctorate or Ph.D. in sociology or a related subject generally takes between five and eight years. The field of sociology is very diverse, with various career paths to consider within. If you are interested in a career where you can study society and have a positive impact on others, this might be an ideal fit for you.