8 Signs That Indicate That You Have Found The Right Home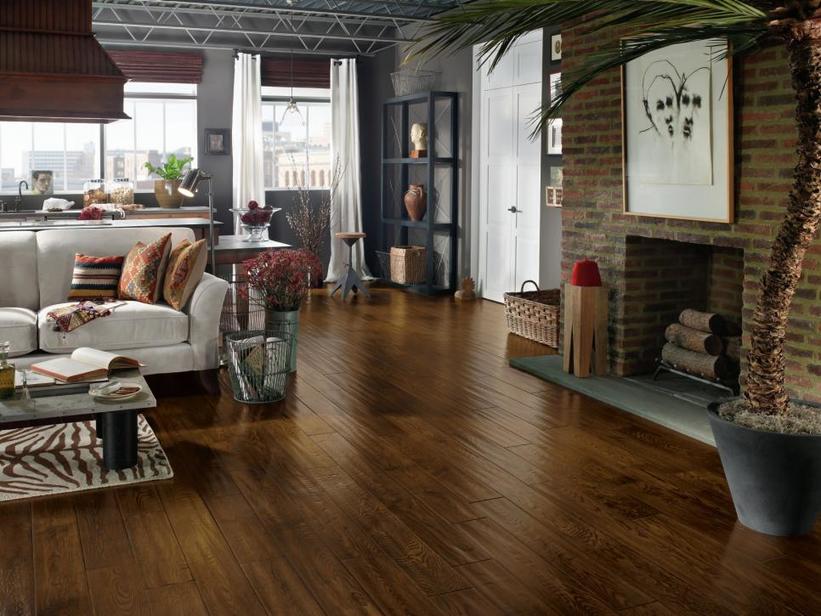 It's not always easy to find the perfect place to live. A buyer may come across numerous homes that might fit their wants, preferences, and financial situation, but they may not feel completely confident in any of them. While the majority of homebuyers think that their choices are logical, the truth is that most wise selections are a result of a combination of logic and emotion. It's important to consider both how a home makes you feel and how well it will serve you practically.
You might find a few matches, but how can you tell when you've discovered the perfect match? Doubt can enter the equation even if it feels right. It is completely acceptable to experience some confusion when it's time to submit an offer because purchasing a home is a significant commitment. However, when you know, you know, and you might very well be completely prepared to jump. Before finalizing the sale, though, you might want to ensure that your gut feeling was accurate. To do this, search for these eight indicators.
1. The House Has Every Requirement
You should have made a list of all your must-haves and deal-breakers before you started looking for a home. Does the property meet every requirement? These elements typically range from necessities (such as the number of bedrooms you need) to improvements in your family's quality of life (such as close proximity to nearby parks).
If the house or apartment you have a crush on meets every need, then it is probably the one because you can't argue with the facts. But make sure you double-check so that there are no deal-breakers.
2. Other Houses Seem Dull In Comparison
You no longer have this need to look for a home, regardless of how many suitable residences you have already inspected. The properties you were looking into earlier fall short of everything this one has to offer. The other homes or apartments you were eager to see have all lost their allure, and you no longer feel intrigued about them. You no longer experience the thrill of anticipation, and you lack the energy to sprint from one examination to the next. You know you've found the one, after all.
3. It Fits Your Budget
Expert financial advisors concur that your entire housing expenses shouldn't consume more than 30% of your income. You should consider your entire monthly budget (including expenses except for mortgage payment). Avoid taking on too much debt when buying a house.
Even when purchasing a property, you should have some extra cash on hand. Don't invest your whole savings in a home purchase. Make sure you thoroughly inspect the heating, ventilation, and air conditioning system to prevent any expensive surprises.
4. You See Yourself inside the House
When you're looking at new apartment projects in Karachi, it is essential that you buy one where you can picture yourself. Depending on whether you live alone or have a family, you should be seeing a future in this house. Pay attention to how you feel when you enter each of the bedrooms or spaces in the house. If you have already started thinking about how you'll decorate it or paint the walls, you have a winner.
5. The House Has Taken Over Your Thoughts
You are unable to quit thinking about and discussing the house. The excitement persists even after you have given it several nights of sleep. You, on the other hand, only want to go back. Do you think you would miss out on the house if you lost it to another buyer after viewing it? Are you already reserving rooms for yourself and your kids? Do you already refer to the residence as yours? Be aware of how you feel both during and after the home tour. It's a terrific sign that the house might be the one you were looking for.
6. It Doesn't Seem Like a Short Term Deal
A house purchase involves more than just planning for the immediate future. You may love it if you can imagine your family expanding into the house. Although the majority of students desire to attend college, many young adults who are of college age choose to remain at home in order to save money on housing.
Many baby boomers are realizing that they require a residence that can accommodate both their aging parents and their offspring. Therefore, if you believe the house satisfies the requirements that will accommodate your future, it can be a wonderful fit.
7. The Pros Outweigh the Cons
A house rarely goes on the market in perfect shape, so part of the buying process almost always involves selecting which problems you're willing to overlook. Before buying a home, a knowledgeable and dependable real estate agent will ensure you are informed of any potential flaws. Once you've located the ideal home or apartment, you'll probably be more ready to accept the repairs that are required or to negotiate a price where the seller would cover the costs.
8. It Feels Like Home
Finally, if, the moment you step into the house, it feels like your own, you know it's worth buying. The house will feel like a person you are instantly attracted to, even though it's still a stranger. While it might be many things that attract you to the house, the feeling of home matters the most. One of the biggest signs here is that you can go to the bathroom and admire everything from the shower to the vanity marble.
Final Words
In the end, if you feel good about the house and all it has to offer, don't wait for it until someone else has their eyes set on it. Contact your real estate agent and put in the offer to seal the deal. Remember, it's not every day you'll find a dream house that fits all your requirements.