7 Ways to Find Speaking Opportunities This Year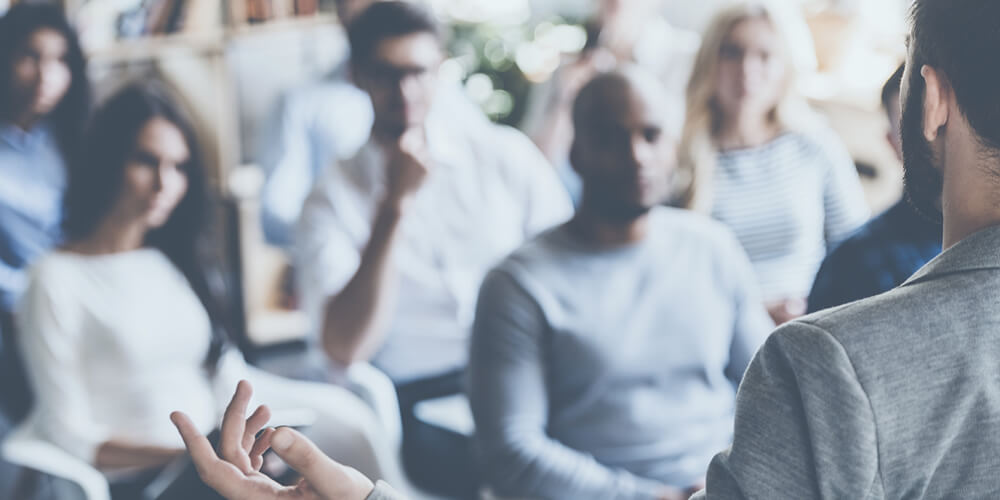 As an independent entrepreneur, you may be looking to build a revenue stream through speaking engagements. But once you've created your website, your pitch packet, your social media presence, and have your first talk ready to go, how do you go about finding a speaking opportunity?
There are plenty of ways to get started; these seven tips will give you plenty of places to send your pitch.
Local Service Clubs
Rotary Clubs, Lions Clubs, and similar groups are often looking for speakers to head up lunches and meetings. They may not offer much of a fee, but if you are looking for local organizations to fine-tune your talk and build your resume, these sorts of groups are a great way to get started. Contact their main number and ask who books speakers for upcoming events, or send a pitch 8 packet to the main address.
Colleges or Universities
If you have colleges or universities nearby, these campuses provide a huge number of speaking opportunities. Pitch the main public relations or campus activities office, but also consider approaching separate clubs or groups on campus. A motivational speaker might pitch the campus's business group, for example. While these groups may not have much of a budget, these events can be great resume builders, and also build a better reputation on campus that can expanding into bigger gigs.
Business Networking Groups
Many larger towns and cities have location-based business groups that meet on a regular basis for mixers, networking events, and other business-related conversations. They often focus their monthly or quarterly events on a speaker to help attract an audience from outside the core group members. Tailoring your talk to them will help you reach a broader audience within the community, and can lead to additional speaking gigs.
It's a good idea to consider how your basic topic can tailored to a particular group. If, for example, your talk is about starting your own business, you might focus more on the startup process to a group of new entrepreneurs, while talking about overcoming adversity to a group that was more heavily focused on minorities and women.
Online Conference Directories
If you want to speak at one of the top conferences in your state or industry, then finding out more about which conferences are ongoing is going to help you find places to send your pitches. Use a simple Google search or marketing tools to generate leads to find lists of conferences in your field, and send pitches to organizers.
Special Interest Groups
Every town has a certain number of clubs, from reading groups to crafting circles to more involve pursuits. If you can adjust your topic to appeal to them, you may be able to reach a broader audience than you initially anticipated. See if you can talk to a few members of the group before you send your pitch and get an idea of what sort of talk they would welcome.
Speaker Directories
The Internet loves to make matches. From eBay, connecting people with random stuff to people who want to buy random stuff, to various incredibly specific dating sites, the fundamental idea of using databases to connect people who need things from each other is beneficial for speakers, and other professionals.
Talk to other speaking professionals in your field and find out what speaker directories they're registered with, and if they've had good experiences with the clients they've found through those services.
Meeting Planners
Just like florists and musicians should know wedding planners, speakers should know meeting planners. After all, more and more companies are hiring meeting planners to organize corporate events and get together. Being known by meeting planners as interesting, engaging, and reliable, can lead to both better promotion to companies, and last-minute gigs if something else falls through or cancels. It's not glamorous, but if the work pays, it may very well be worth it.
As more and more speakers are finding new ways to capitalize on social media, develop fascinating and multi-platform talks, and communicate their ideas in new ways, it can seem like the process of becoming a successful speaker is too intimidating. What you have to say, however, is unique. Finding the right audience is key.
To find your audience, make sure your website is on tone and your pitch is perfect, and then start reaching out. Don't expect your first gigs to be with packed auditoriums or headlining events. Taking the time to learn to be a great speaker will help you immensely when you finally do land that first keynote speaker event.
What advice do you give to novice speakers?