Seven Reasons Why Laminate Flooring is Perfect for Your Home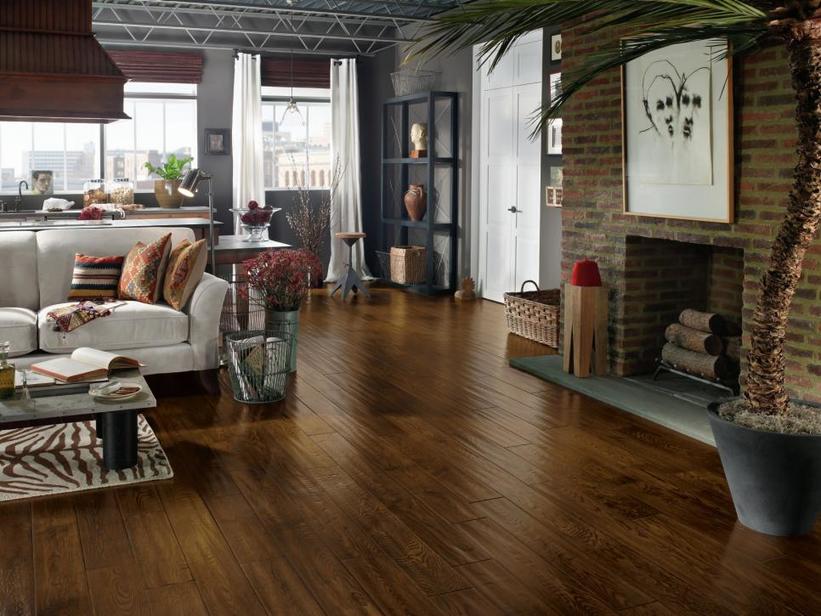 Once guests go past your front door, one of the first things they will notice is your floor. It is one reason why you have to think and decide carefully when you are choosing your floorboards. But while hardwood floors are beautiful, they can also be expensive and difficult to maintain in the long run. On the other hand, laminate flooring is the perfect alternative since it is more affordable and looks exactly like hardwood. Here are seven reasons why it is the most suitable choice for your home:
Installation Options
You can easily install laminate floors. You can opt to do it yourself or ask a company to lay it all out for you. It can be mounted up immediately over plywood, concrete, tiles, or any other surface. There is no need to nail it to the floor since there are several options, such as glue or glueless installation.
Low Maintenance
Hardwood flooring can easily be scratched and needs to be sanded after a few years to regain that polished, good-as-new look. On the other hand, laminate flooring is easy to clean and maintain because it is more resistant to moisture and scratches.
Cleaning starts with either sweeping or dry-mopping to remove small particles. Another good cleaning alternative is by using a vacuum with a brush attachment specifically for edges and crevices. In doing so, you can quickly get rid of the tiny particles. The floor can then be damp-mopped clean in small sections and dried immediately to avoid water stains. Wipe it dry with a microfiber towel.
More Affordable
Laminate floors are not as expensive as hardwood flooring. Putting it in all your rooms and hallways will allow you to save money for other equally important house construction materials.
Wood Substitute
It's not wood, but it looks like real wood. It can imitate all kinds of real wood, such as oak, walnut, chestnut, and mahogany.
Durability
A thicker laminate will make a more rigid floor. Laminates are strong and durable due to their numerous protective layers. The first layer is made out of plastic or melamine to make it immune to moisture and to even out the surface. The second layer is either a high or medium-density fiberboard, an extra water-resistant material. The third layer is the decorative layer that makes the laminate look realistic. Finally, the top layer is a clear coating of aluminum oxide and resin for an extra layer of protection against moisture and day-to-day wear and tear.
All-Round Flooring Material
Laminates can be ideal in any room in the house. The recommendation is to install waterproof floors for the bathrooms and kitchens. Dirt in between the floor planks of children's bedrooms will never be a problem since some are seamless. Double-check with your provider if the laminates are also fireproof so that you can install them under any heating system.
After-Care Service
The laminate floor company you choose should have a customer care number that you can call for any concerns. They should also have an email address dedicated to the customers who cannot call during office hours. A website will also be helpful.
Choosing the perfect floor surface for your home is a serious business. You will always want an eye-catching home from the porch to the back garden. If you want your feet to step on sturdy and attractive floors, then laminate flooring is the best option for you.