5 Ways to Save Money on an Out of State Move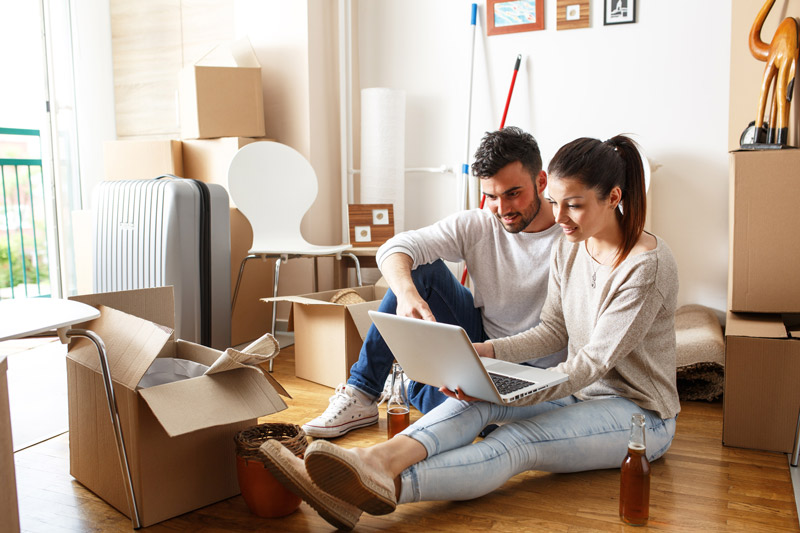 Hiring an out of state moving company is a costly luxury. Many of us are not prepared to take on such an expense, but we find ourselves with no choice. The good news is there are ways to reduce your moving expenses. A little bit of time, work and research can go along way when hiring a moving company. In this article, we will provide the top 5 ways you can save money when hiring removalists in Canberra.
1. Moving is a Great Time to Purge
If you're anything like me, you've accumulated tons of unused items over the years. Moving is a great time to sort out all your unwanted items to lighten the load. Moving costs are determined by the overall size/weight of your move so purging will help save you money.
There are many ways you can get rid of unwanted items. A great way to lighten your load and make money is by selling stuff. You can hold a garage sale, sell items on Craig's List, or have local charities pick them up at no cost.
2. Pack the Smaller Items Yourself
Self-packing can help reduce the cost of hiring a mover. Items like clothes, books, shoes, and dishes can be packed easily. Packing supplies can be purchased at any local Walmart, Home Depot or U-Haul. There are also ways of finding free packing supplies. Most major department stores give away free boxes at the end of the night. It's a matter of showing up and asking. Another great way is to put out a social media post to see if anyone has leftover boxes from a recent move.
3. Don't Search for the Cheapest Mover
Moving is one of the oldest industries in America. It's been around since horses and buggies. However, through the years, companies have found different ways of scamming customers. The most common is the old bait & switch. Some movers will try and reel their prey in by offering low prices and then charging more after the pickup. It's called a hostage load and has become a typical business practice for many. The good news is you can avoid these issues by doing some research and educating yourself.
Online reviews are a great tool to scout movers, but you should always visit the DOT SAFER website to get more insight into a company's history. Here you will find their complaint history, how many trucks they have, and whether they're a mover or moving broker. It's a simple step that everyone should take to ensure they find a reputable moving company. The Federal Motor Safety Administration also came out with a pamphlet called "Your Rights and Responsibilities." You should also read through this before signing a contract. It can help save money in the long run.
4. Move-in the Winter
Like many industries, the moving industry has a peak and off-season. The peak season months for moving are between May and August. There are little supply and very high demand, which in turn increases prices by approximately 25-30 percent. If you can manage to move in the winter months, you will not only save money, but you will have better options for movers and pick updates.
5. Know What You're Moving Before You Call
Here at International van Lines, we get thousands of calls for moving quotes every month. One of the first questions we ask is, " do you know what you're moving." Unfortunately, many people are still undecided about what they're moving, which can lead to increased costs. Instead, then setting yourself up for surprises, narrow down what you're moving before you make the call. You can go room to room and create a short inventory list of everything you have. You can also request to have an in-home survey or virtual survey which will help with accuracy. We don't recommend going with a mover that only offers a phone survey.