5 types of Videos that Every Business Can Use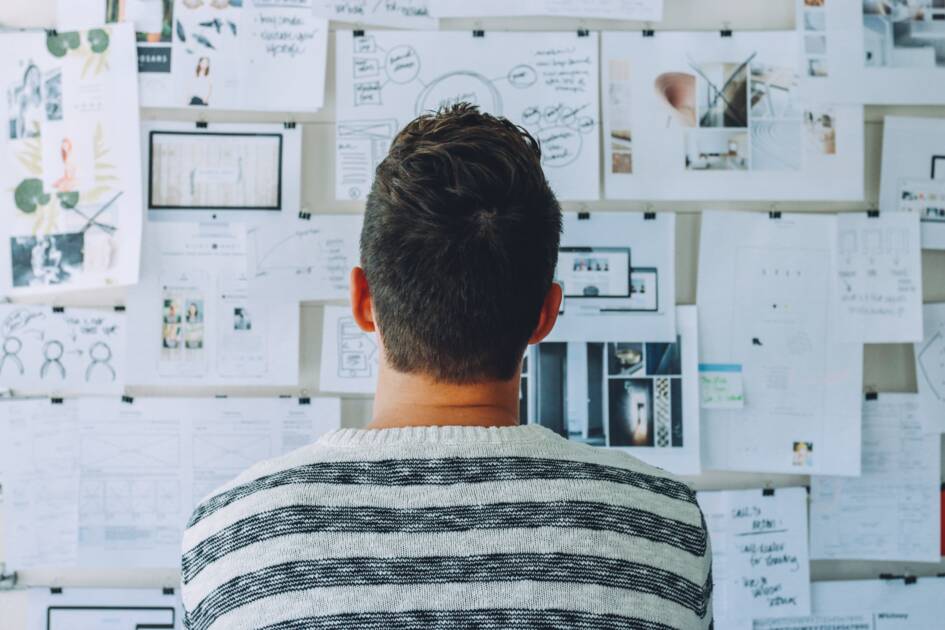 Five types of Videos for Exponential business growth. Video marketing is no longer a new thing for business growth. It has become an essential element of the marketing strategy for businesses. Today, millions of people watch video content more than any other form. As a result, video content influences their lifestyle, buying decisions, and building long-lasting relationships.
According to Forbes, the audience retains 95% of what they want in a video compared to only 10% who read the text alone. Cisco predicts that by 2022, 82% of all consumer web traffic will be streaming or downloading the video. There are several reasons why video marketing has become so essential that small businesses are investing their time and budget in it. Startups and Growing Enterprises have witnessed increased conversion rates with a switch to Video Content. It also helps your customers in their buying journey and pushes them towards the next buying cycle stage.
However, it's not that easy if you think about the competitions. The more businesses start video marketing, the more difficult it gets. Therefore, having more variety of content types and formats can differentiate you from the rest of the companies. In addition, some video types work better than others. Here are some of the video types for your video marketing strategies to boost your sales.
5 Video Types that Market Leaders are using –
1. Explainer Videos
Let's start with the essential type of marketing video that works for every business. Explainer videos are based on the information and the brand's presentation of its product or service. As per Wyzowl's Marketing report, 96% of people have watched an explainer video to learn more about a product or service. These videos work well to present complex products in an engaging yet explicable manner to make things easy for customers to understand. Product explainer videos are most popular on YouTube and Website landing pages, along with email marketing.
Product Explainer Videos are an all-time available helping hand for businesses. Before introducing explainer videos, businesses were dependent on PDFs or presentations. But they failed to engage the audience effectively while demonstrating products. After that, explainer videos came into action. These videos are super engaging, just like movies. Here is an example of a fantastic explainer video created by HubSpot.
Why are Explainer Videos being used by every other business?
Explainer videos increase traffic as Google loves content-rich informative videos.
They provide easy answers to complex and difficult-to-understand products and services.
The audience loves to watch information brand videos for making the right purchase decision.
Viewers are attracted to highly engaging and cinematic experiences.
How-to Tutorials Video
Whenever someone gets confused about something they just purchased or want to get their hands on, the first thing they Google begins with 'how to.' These videos are answers to your potential buyer's question, highlighting your credibility and approach. Unlike other marketing videos, how-to tutorials are used for educating and solving a problem. In simple words, how-to videos teach customers how to do something related to your expertise. Shareable on all the video-sharing platforms, these videos work like FAQs, crucial for all businesses.
As per TrueFocusMedia, 30% of people on YouTube search for How to tutorials every day. It's one-third of billions of people using YouTube. For instance, if you are selling software for students, you can create videos including titles on how to run 'Xyz' software and more.
Why are "How-to" Videos buzzing around the market?
How to Videos rank above many blogs in SERP.
An interactive way to create a bond with viewers in the early buying cycle stage.
People love to watch complete How-to Videos, increasing retention time on platforms.
Demonstration Videos
Product demo or demonstration videos are a form of online promotion, enabling brands to get traffic and showcase their product as attractively as possible. The main goal of creating demonstration videos is to highlight all the features and benefits you get after buying them. These videos are most popular on social media and website landing pages.
Benefits of Demonstration Videos
Increase brand awareness and engagement online.
A holistic & 360-degree look and feel of the product.
Product showcasing in an appealing way, which leads to sales and conversion.
Great for generating trust as you showcase how your product works and helps the audience. Therefore, it is mostly used in email marketing.
Customer Testimonials Videos
Around 89% of marketing professionals agree that video testimonials are the most effective content type in content marketing. Just like written testimonials are essential for your website, testimonial videos are a great way to utilize video marketing for your business. However, it takes a lot of good working relationships and positive feedback to showcase in visual forms. Testimonials are also great if you are looking to showcase your product and service features that existing or previous clients can share.
More Reason to Use Testimonials for your Business
Video testimonials are reliable and instantly build trust as compared to written reviews.
Short testimonial videos work great for video ad campaigns.
Personal stories of clients create an instant human-to-human bond. Thus, it leads to powerful lead generation and conversion.
It can be used in website landing pages and emails.
Company Culture Videos (BTS)
Posting pictures of your workspace is just not enough in an era where videos appeal more than visuals. Showing off your classic workspace, sneak peek to your meetings and product development, and how your organization works visually makes the viewers involved.
Culture videos indirectly share a story of how you started and how it works, leading to authenticity and trust. Today, people want to know the values of a brand and its backstory before buying from them or supporting its content online. Hence, you need to make sure your company culture videos are worth watching and engaging for the interested audience.
Benefits of Company Culture or Behind the Scenes Videos
Increased brand loyalty and trust.
Attract top talent from every corner of the world by transparent company culture.
Clients understand how you work and what your team looks like to make buying decisions easier.
Tips for Creating Successful Business Videos
Now that you know about the format and types of videos, it's also crucial to understand what makes a video successful.
Start with brainstorming ideas to define your goals and make notes to find the best among all. You can also go to similar pages or YouTube channels to see what's trending.
Focus on providing informational videos that help your audience decide if your product or service is worth purchasing. Don't sound sales. Educate first and then proceed to the next steps.
Keep notes of every idea or design that comes, create a short and crisp script to organize your visuals. Don't forget to mention the sequence of the storyline.
The video should start with a hook and an inspiring conclusion to keep the viewer engaged and interested.
Strong visuals make a big difference, especially on social media. Make your videos fun, animated, clear, and full of eye-catching characters.
Get the best equipment for recording video, graphics designers, editing software to make your video look professional and error-free.
Now that you know how to get started with video marketing, try these content types, and see how fast you can get the desired traffic and leads for your business. High-quality video production takes time, resources, and investment. Trying video production on its own is very challenging for brands these days. The best way is to find a trustable and proven video production company and get your work done through experts.
Author Bio:
Komal Kokate is the Co-Founder and CEO of MotionGility, an Explainer Video Company. With a keen eye for creativity, she is an expert in video marketing. While delivering high results to clients, she loves exploring the market and the latest marketing trends in the B2B industry