Surprise the Lady with 10 Unusual Gifts on Women's Day
Our women deserve all the respect and love for the beautiful things they always do for us. They endure so much to make sure our lives are better. This day gives us time to reflect the struggles women have gone through in life; from empowerment to equality in the society.
To show that we are in solidarity with our women we give them gifts to cheer them up an also lift their spirits. This gives them the strength and confidence to continue with their wonderful nurturing job.
Gifts for women's day are available in many forms and prices and it's always a challenge to find the perfect gift for our women on this special day. One important hint I will give you as an advice is that women's day gift ideas must portray empowerment and strength in womanhood.
What you have to understand is that for a gift to have value, they don't have to be expensive. A valuable gift comes from the heart and not the pockets. This article will give you 10 unusual gifts that are perfect for our women on this special day.


1. Flowers
Make your woman feel special this women's day by giving her special international women's day flowers from a international women's day flower delivery that know everything about perfect floral gifts. Although flowers are cliched in many ways, they have a special effect on the recipient especially if it is a lady.
It is very hard to go wrong with flowers. Just make sure that they are well arranged and fresh when delivered. The flower color always matter since different international women's day bouquets have different meaning.
2. Movie Night
Movies are nice to entertain her so make sure that you grab a bowl of popcorn and sit her back as you enjoy a few of the latest or old movies that makes you reminisce of the good old days. If she is always at the workplace organised a surprise movie set up at home so that you can enjoy together at night. Ask her for her favorite movie and get it so that you can watch together. This is a nice gift to relax your mind from a busy day.
3. Do Charity Work Together
This day is all about motherhood and all that attributes it. A nice way to celebrate this day is to spend with the less fortunate in society and find out what they go through so that you can find ways to help them. Women are gifted in caring and nurturing. And this is part of it. You don't have to contribute a hefty amount. The simple act of being there for them if a nice gesture.
4. Travel up Country
Visit upcountry to enjoy the beautiful scenery that the countryside has to offer. This gives you time alone to do some catching up since everyone is always on the run to make ends meet. Horse riding is s nice activity that you can do together as you breathe fresh countryside air. Hiking is also good to spend sometime together.
5. Gift Basket
Gift baskets also make perfect gift for women's day. These gifts are also inexpensive and anyone can afford them. Wrap up your basket gift in a lovely romantic way so that they look good. The gift baskets can be delivered at the office or workplace. You can also decide to give her at home while you are having your dinner. Feel the gift basket with all nice goodies that will definitely make her happy. It may be some nice delicacies like chocolate or cookies. You can also go for beauty products and cosmetics.
6. Kitchen Appliances
Another way to get to your woman's at Women's day is to buy her nice kitchen appliances. The good thing about these types of gifts is that they available in many types and have different price tags, so you can always find on that you can afford.
You can do this for your mother, sister, grandma, and wife to show how much you appreciate their cooking and how they have taken care of you through the years. The list is endless in this category of gifts and you can invest in high-quality food processors, juicers, blenders, coffee makers etc.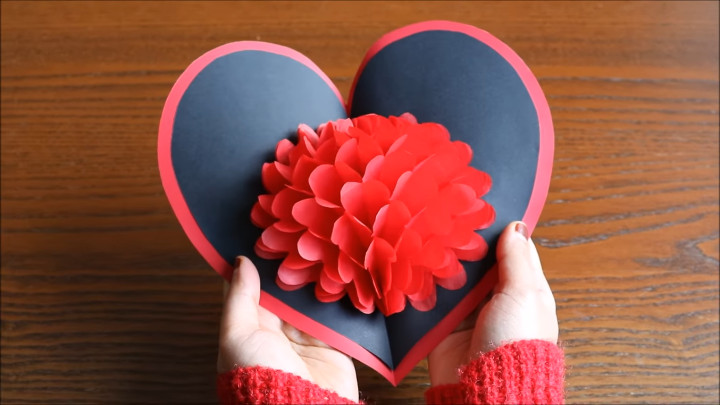 7. Handmade crafts
Your craftiness is a nice gift and you use it to create a nice gift for your woman this international women's day celebration. You can create s nice gift that is unique and doesn't cost much. You can also buy from an artisan or you can visit YouTube on how to craft a perfect handmade gift. The gifts can be in form of ornaments or practical gifts like a rolling pin, wooden cooking spoon, and handmade apron.
8. Homemade Food
Do you have an old recipe that you would like to try out? You can use it to treat your lady for a nice homemade food. Ensure that you make it really good. If you are not so good in the kitchen, you can ask her to help you create that perfect meal. A good gift if all about the effort and if you have a will then there is definitely a way through. Your gesture will be highly appreciated.
9. Gift Card
If you can't take her shopping, then look for a shopping voucher and gift it to her. The best thing about gift vouchers is that they can choose their own gifts and you won't need to struggle so much in finding that perfect gift. Gift cards are also great since it saves you a lot of time when shopping for a particular gift.
10. Get a Wall Art
You can decide also to gift that special woman in your life with s wonderful wall art that is really colorful to lighten up her living room. Wall art can also be used to deliver special messages to your better half. You can also create one yourself to personalize the gift. That is if you have a creative mind. Gifts are great and convey appreciation and love to the recipient. Make sure that your gift is one of a kind this women's day to make it special.
Author Bio:
Naman Modi: Professional Blogger, SEO Expert & Guest blogger at CosmeaGardens
An Award Winning Freelancer & Web Entrepreneur helping new entrepreneurs launches their first successful online business. Ranked as Top 1% Successful Freelancers & Creative Head of NamanModi; eBuilderz; PunchPixels; an initiative to help small business success and also publish articles in close connection with an online business.