6 Best Games like Call of Duty in 2022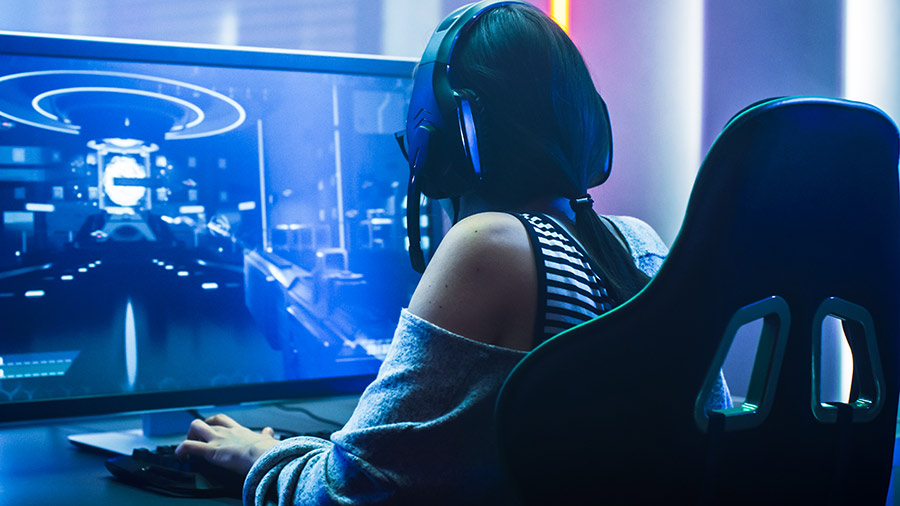 6 Best Games like Call Of Duty in 2022 Jump for joy, all Call of Duty fans, as recently announced the release of a new era of Call of Duty Modern Warfare® II on October 28, 2022. A teaser of the game has been released by Activision and Infinity Ward, and the game was claimed to be the 'most advanced experience in franchise history Activision. This is not something new for COD fans, as every latest edition of the game holds another level of challenges and graphics, and not to forget the exceptional gameplay.
All COD fans, however, are also interested in PUBG and are always keen to look forward to Games Like PUBG. Call of Duty is a first-person shooter game where you get to choose your Primary weapon, Secondary weapon, Lethal and Nonlethal items, Perks, Killstreaks, Wildcards, Attachments, and Specialists. Your character can stand, crouch, or get prone to avoid attacks or form an attacking strategy in a massive arena for 150 players.
The game is compatible with PS4, Xbox One, Mobile, and PC. The game is free to play and requires 175GB of storage, which is justified owing to its outstanding graphics and exceptional gameplay. The game offers tremendous quality of new weapons, maps, sound effects, handling techniques, and more with every upcoming season.
List of Games like Call of Duty
COD fans hardly switch it with any other game, but who doesn't love to explore the revolutionary World of gaming? There are many other games like call of duty offering the same level of excitement and thrill to the game freaks around the World. Let's give a glance at them.
1. PUBG Battlegrounds
Developer: KRAFTON, PUBG Corporation
Publisher: KRAFTON, PUBG Corporation, Kakao Games, Tencent Games, KRAFTON, Inc.
Release Date: March 23, 2017
Platform: Android, PlayStation 4, Xbox One, Microsoft Windows, iOS, Google Stadia, PlayStation 5, Xbox Series X, and Series S
With the release of PUBG Battlegrounds, there has been a continuous discussion on the comparison of the two-game: PUBG and COD. PUBG Battlegrounds offers a completely new experience to its players. The exceptional playing modes, attractive costumes, creative chatter packs, and, not to forget, in-game voice chat options are some unique perks for gamers.
It is a multiplayer game in which numerous maps are given for players to get themselves indulge in the breathtaking war against each other. Guess what? The winner gets a Chicken Dinner. The players have to pick up their weapons and kill enemies to save their squad in a massive arena of 50 players.
2. Battlefield
Developer: Electronic Arts, DICE, Visceral Games, Neowiz Games, Easy Studios, Coldwood Interactive AB
Publisher: Electronic Arts, Neowiz Games, Aspyr, Aeria Games
Release Date: September 10, 2002
Platform: Microsoft Windows, OS X, PlayStation, Xbox, Android, Ios
The topology behind the game is to protect the conquered regions and formulate a plan to conquer other regions. The game gained fame for its breathtaking challenges, multiplayer mode, attractive storyline, high-power war machines, weapons, and military jets.
It is a first-person shooter game in which you have to fight and emerge out of a battle of 128 players with provided weapons and techniques. You have to form the attacking and defending strategies in accordance with the dynamic storms and environmental hazards. The game requires fighting for destructive weapons and powerful vehicles.
3. Counter Strike GO
Developer: Valve Corporation, Hidden Path Entertainment
Publisher: Valve Corporation
Release Date: August 21, 2012
Platform: Microsoft Windows, macOS, Xbox One, Linux, PlayStation 3, Xbox 360, Classic Mac OS
The game, introduced by a couple of University students for the sake of something innovative in the gaming, was acquired by Valve later, and since then, various new editions have been launched by the developers. There is a large community of counterstrike, around 600,000 players, and it is increasing day by day. Counter-strike was recorded to sell about 25 million copies in 2011 by sources.
There are hosted Counter-Strike tournaments by some organizations in which a huge amount of prize money is also offered. In the game, you have to form strategies to fight against enemies. Choose the weapons and practice on them to make the best use of them. Furthermore, some modes require you to collect the money to buy more weapons by the end of the game. The games require you to stay close to your team, throw grenades at enemies, and communicate with your team members t for better fighting strategies.
4. Hell Let Loose
Developer: Black Matter
Publisher: Team17
Release Date: July 27, 2021
Platform: Microsoft Windows, PlayStation 5, Xbox Series X/S
Get indulge in the most breathtaking battles of the Western Front with advanced vehicles that needed to be controlled by players. There are almost 9 battlefields, including Omaha Beach, Carentan, and Foy, in which you are provided with powerful weapons and vehicles to fight on a brutal and blood-loaded battlefield.
The gameplay requires you to work under the leadership of Commanders and form strategic and tactical decisions of attacking and defending. Communication must be very clear and straightforward with your team and Commanders. You have to use resources carefully to destroy enemies. The aim is not only to win but to survive throughout the game.
5. Overwatch
Developer: Blizzard Entertainment, Iron Galaxy
Publisher: Blizzard Entertainment
Release Date: May 3, 2016
Platform: PlayStation 4, Nintendo Switch, Xbox One, Microsoft Windows
Overwatch is a multiplayer game with a character-based plot and MOBA attitude. The game is a deadly combination of detailed maps, amazing characters, jaw-dropping gameplay, and a tremendously skilled community. The game allows you to choose your players from different adventurers, oddities, soldiers, and scientists.
All the twelve players compete across two teams. The characters have different attributes and playing styles and are completely unique from each other. They have their own abilities and movements. The player has to attack and kill according to their powers and abilities. The teams have their specific objectives, i.e., Escorts, Assault, and Controls have their specific aims to be achieved. Overwatch is a world where anything can happen, and everything can evolve.
6. Escape From Tarkov
Developer: Battlestate Games
Publisher: Battlestate Games
Release Date: July 27, 2017
Platform: Microsoft Windows, Macintosh Operating Systems
Escape from Tarkov is a huge success for Russian developers and is an online first-person MMO features game. The metropolis of the Tarkov got indulged in chaos in the Norvinsk region located on the frontier between Russia and Europe. The peaceful city turns into a war zone between former private military forces, black ops units, and barbaric gangs.
In the gameplay, the player can get enrolled on either group Scav or a PMC, and you have to fight other players for loot. The loot is not plentiful, and you lose everything you own when you die. There are trees like Physical Tree, and Mental Tree to level up. Also, you can acquire skills in the Combat and Practical categories. Lastly, PMC characters unlock a Special tree.
In a Nutshell
Call of Duty is a spectacular and renowned game among gamers all across the World. One of the game editions won Best Action Game at OnlySP's Best of 2019 Awards. A tremendous amount of players are opting for the game for their leisure hours.
However, people are also looking for its alternatives. There are constant arguments on which of the two games: PUBG and COD, is best and players never stop defending their favorite game.
Author Bio:
Maggie got her degree in Technology and pursued her career in the same field. She has a keen eye on multiple Tech Giants in Silicon Valley. From traditional communication technologies to newer cloud platforms, she has covered almost everything in her research. Maggie is also a fun-loving person with a huge passion for lifestyle and fashion. She also has an interest in health and fitness.