Makeup Foundations – Give Your Skin A Flawless Finish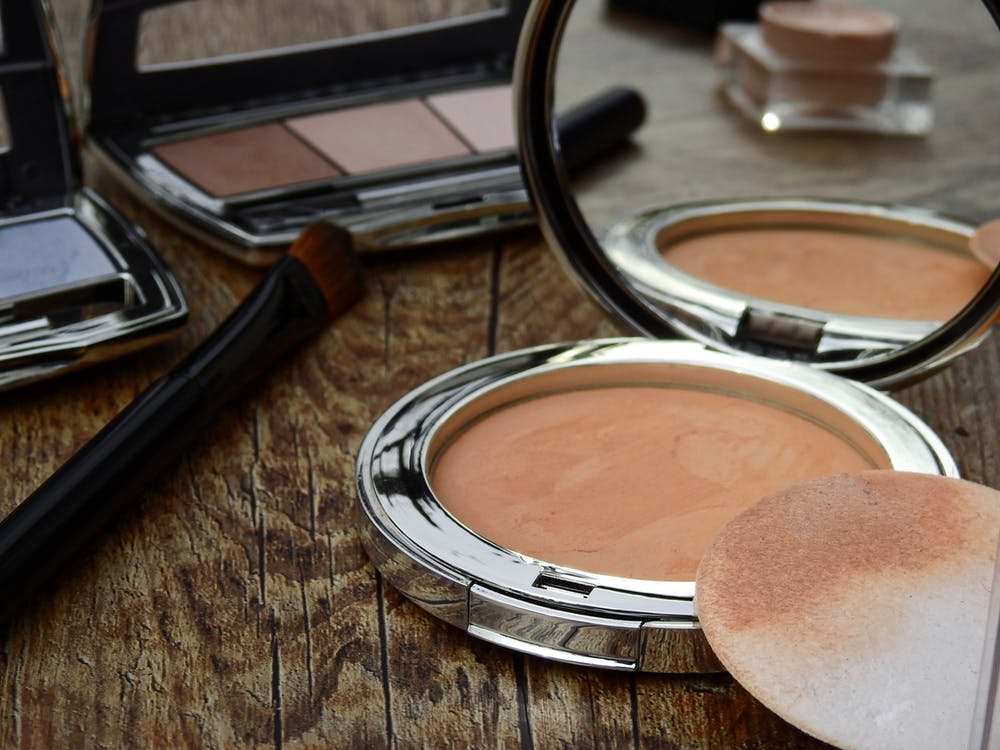 Foundations are the most important part of any makeup regimen. It makes your skin look smooth and flawless and not only this, it also allows you to perfect the uneven patches of your skin. It is the most individualized makeup that you wear. It is not only about adding color and perfecting the skin tone and texture but also gives protection to your skin from unwanted dust and environmental factors. Here's a roundup of some of the best foundations for oily skin, dry skin and combination skin in summers for Pakistan.
MAC Foundation
MAC is known to be the leader of all the makeup brands. It has foundations that have an oil-controlling formula and offers matte finish with medium to full coverage. Moreover, there is a huge selection of foundations to choose from. You can select something as per your skin type and skin tone. It ranged from matte to satin, dewy to natural, all types of finishes with perfect shades and textures to make your skin look flawless and give the perfect glow. MAC knows just the right way to find and create the perfect foundation base as it is the face behind many catwalk, photo shoot or award ceremonies. It is a secret weapon for most of the celebrities and gives them the perfect supermodel glow.
MAC Foundation Price in Pakistan starts from Rs.4975.
Maybelline Foundation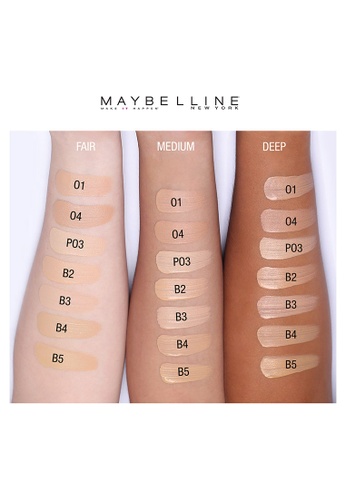 Maybelline is known to be one of the best drugstore makeup brands all over the world. It offers foundations for all skin tones and skin types. Maybelline Super Stay Full Coverage foundation is known to deliver 24-hour wear for an ultra-transforming coverage and the most flawless finish foundation. This does not fade or shift as the name suggests and stays intact all day long making the skin look flawless.it offers sheer, medium and full coverage depending on your skin type. Whether your skin is normal to combination, dry to normal or oily, Maybelline will offer you something that is long wear, hydrating, dewy and matte to create the perfect canvas for the whole day. Maybelline's dream liquid foundation gives you luminous feels and full coverage. It is perfect for any skin tone and texture and the cushion puts perfection to your face.
Maybelline New York Foundation Price in Pakistan starts from Rs.1599.
Christine Foundation
Christine is a Pakistani brand that offers matte finish and dewy finish liquid foundations as well as stick foundations. The formula is thin in consistency but blends pretty well. It offers light to medium coverage. It glides very smoothly on the skin and has a very light texture too. It is perfect for the weather of Pakistan and has a staying power of up to 5 to 6 hours. This foundation is pretty much affordable on the pocket as well.
Christine Liquid Foundation Price in Pakistan starts from Rs.330.
Kryolan Foundations
Kryolan offers a foundation in liquid as well as stick form. However, its stick form is successfully proven and is known as a special base, TV paint stick. It has a gentle application and provides full coverage with more than 250 colors. It is named TV paint stick because it is truly extraordinary and indispensable for stage, film, TV and any sort of video work. Kryolan foundation is a soft, micronized foundation with anti-aging complex and protective filter against harmful ultraviolet radiation – for a perfect appearance and flawless coverage. Ideally suited for natural looking makeup for high definition camera work in photography, fashion shows, show events, weddings and more. These foundations are ECARF certified.
Kyrolan Foundation prices in Pakistan start from Rs.1850.
Revlon Foundations
Revlon Foundations offer the most revolutionary formula with light filtering technology giving you a poreless, airbrushed look. It creates a luminous finish with soft focus pigments giving you a flawless skin. Revlon foundations are known to be America's number one long wear foundation with a pump that is mess-free and also gives SPF protection. The coverage lasts for up to 24 hours. Moreover, it is comfortable, light wear and provides a smooth, perfected look.
Revlon Foundation Price in Pakistan starts from Rs.1550.
Oriflame Sweden Foundations
Oriflame Sweden offers a supremely smooth and bendable foundation with gel technology giving you a beautiful skin and completely transforming the dullness of your skin. It offers coverage as much as you need and also SPF 20 to protect you from the sun rays. The formula gives you a natural, dewy radiance and exhilarating hydration. It is very light in weight and gives the skin a natural glow with a satin texture. It is non-greasy and makes the skin feel moisturized too!
Oriflame Sweden Foundation Price in Pakistan starts from Rs.950.
L'Oreal Paris Foundations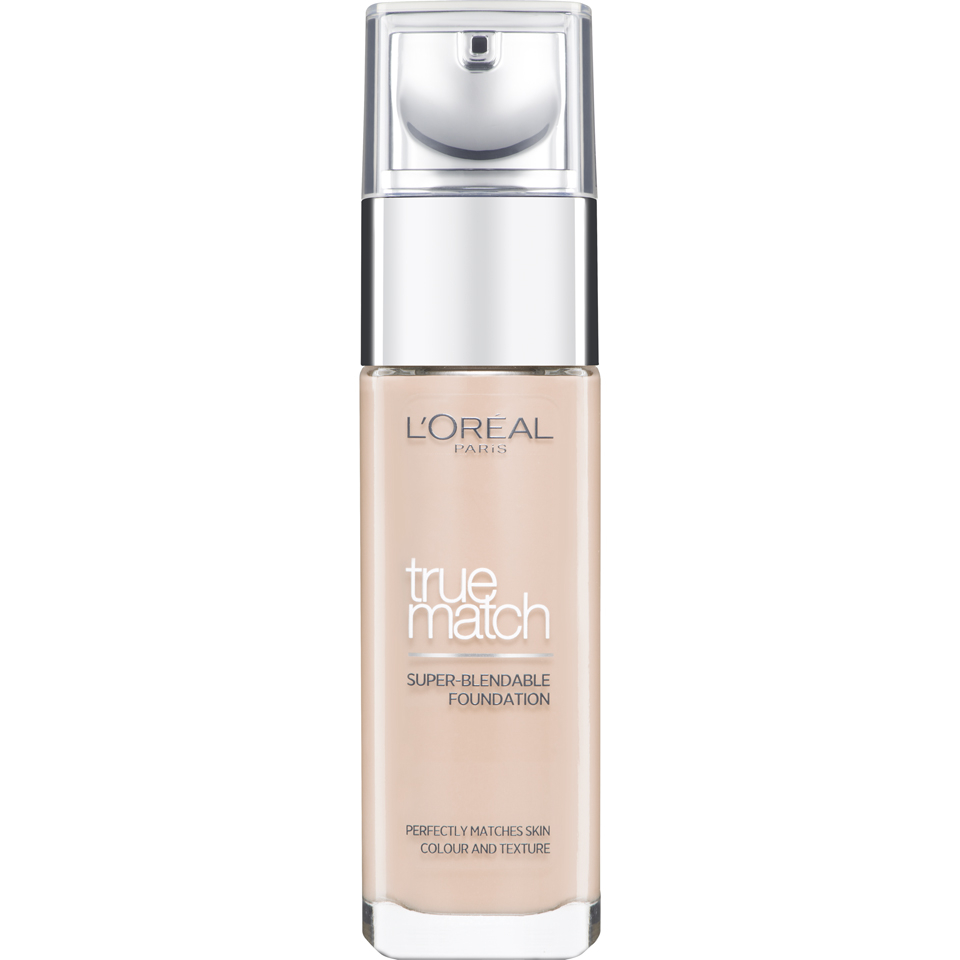 L'Oreal offers the best foundations for all skin types. Whether you need a matte finish for your oily skin type or a cream foundation for your dry skin type, you'll get everything you desire from L'Oreal. It has a long-lasting formula that matches your skin tone and gives you a flawless finish for up to 24 hours. With L'Oreal foundation, you can achieve a matte finish look that won't fall flat with this air-light, long-wearing liquid formula. Lightweight and creamy, foundation goes on smooth with a demi-matte finish that lasts up to 24 hours—hiding imperfections for a smooth, clear complexion.
L'Oreal Paris Foundation Price in Pakistan starts from Rs.3399.
Makeup Foundations – Give Your Skin A Flawless Finish
Article Rating
Finding flawless finish foundations? Here is the list of best foundation for Pakistani skin. A flawless finish makup with tips of all day flawless 3-in1 foundation.