Understanding the Airbnb Business Model Canvas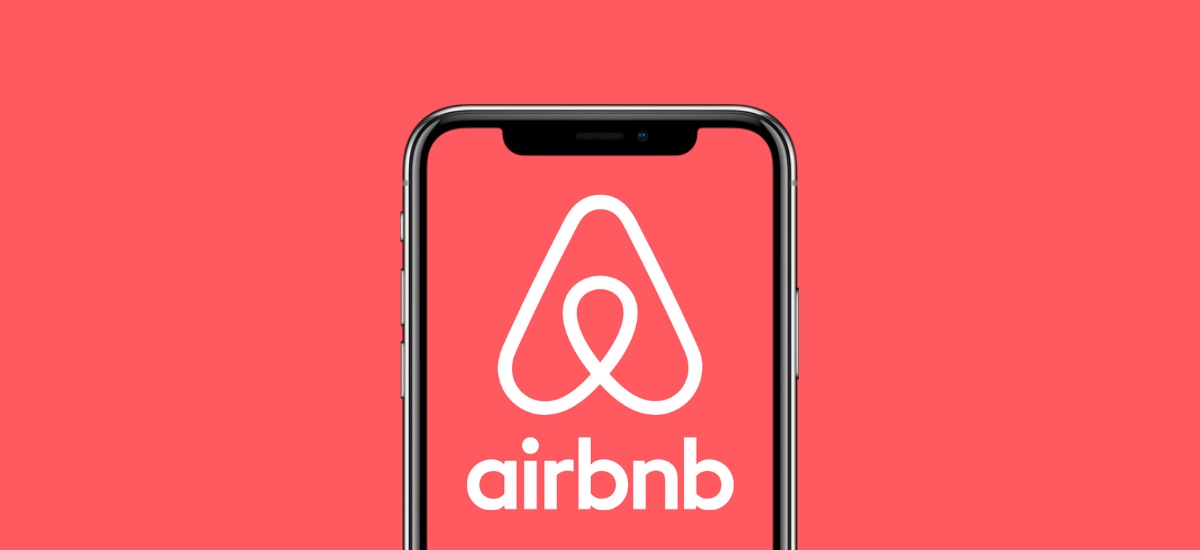 Airbnb was founded by Brian Chesky and Joe Gebbia, two housemates who were having difficulties paying their rent. They came up with the idea of renting out air mattresses and offering breakfast to designers attending a conference in San Francisco, as all hotels were fully booked. They created the website airbedandbreakfast.com and enlisted Nathan Blecharczyk, a computer science graduate and former housemate of Gebbia, to help build a more comprehensive platform for home-sharing.
Today the net income of Airbnb is around $1.6 billion. The immense success of Airbnb has prompted entrepreneurs to develop an Airbnb-like App. To build a successful app, you will need to first dissect the business model of Airbnb. In this blog, we will do that.
Airbnb Business Model Canvas: Sharing economy platform
Airbnb's Customer Segments: Hosts and Guests. There are two main customer segments that make up the Airbnb business model. These are:
Hosts: These folks are looking to rent out their homes or apartments for financial gain. Under specific parameters (such as availability, check-in/check-out times, and so on), they can list their properties on the app. They have the option of approving or declining reservations and providing feedback to customers after the fact.
Guests: These are people who are looking for a place to stay. They can search for accommodation on the app by location, type of property, price, and other filters. The book and pay through Airbnb.
Airbnb's Value Propositions: Monetization and Convenience
Airbnb's value propositions differ for each segment:
For Host: The main value proposition is the ability to make money through the platform, with added benefits such as comfort, safety, and control over bookings and insurance against damages and accidents. Hosts can also check the profile of those requesting a reservation and decline offers if needed.
For Guests: For guests, the primary benefit is cost savings on rent, with the additional perk of being able to pick a property based on personal preferences with no haggling necessary. Guests can learn more about the host and potentially form a bond by reading their bio and chatting during their stay. Airbnb acts as a go-between for safe financial transactions.
Airbnb's Channels: App, online marketing, referral programs
Airbnb uses several channels to reach its hosts and guests. Its primary channels are the website and app, along with social media, digital marketing, an affiliate model, and word of mouth. The company also uses display ads on platforms such as Google ads network and Facebook to target both hosts and guests to increase the number of properties and spaces listed on its platform and also to increase the number of bookings.
Additionally, it engages in search engine marketing and runs ads on Google to acquire traffic and customers. The company also uses unpaid marketing tactics such as search engine optimization (SEO) to attract traffic to its site. Other channels used by Airbnb include host advertising and referrals, where users can refer other people to the platform and earn rewards.
Airbnb's Customer Relationships: Platform-based customer service and support
Airbnb's customer relationship is built on trust in transactions carried out through the marketplace. To maintain this trust, the company takes strong measures to communicate effectively between segments and prevent damage to its reputation.
It works to prevent conflicts, manage bad behavior, ensure data and private information protection, and offer 24/7 customer service support. The company's customer service team is always ready to answer questions and help solve problems, and it also works to ensure that all transactions are smooth and secure. The company also has a robust system of security checks, background checks, and verification processes to protect both hosts and guests.
Airbnb's Revenue Streams: Commission from hosts and fees from guests
Airbnb generates revenue from two main sources: commission from hosts and fees from guests. The commission from hosts ranges from 3-5% of the rental amount, and hosts can list their properties for free. For hosts offering experiences, the commission is 20%. Guests are charged transaction fees ranging from 0-20% of the booking amount, which varies depending on the type of booking.
These fees are a significant source of revenue for the company, as they are charged on every booking made through the platform. In addition to these fees, the company also generates revenue through its affiliate and referral programs, as well as through its advertising and marketing efforts.
Airbnb's Key Resources: Platform, Content, Human, Algorithm
Key resources for Airbnb include the platform and mobile app, user-generated content, human resources, and the algorithm. The platform and mobile app are the backbones of the company's operations, and they are constantly being updated and improved to ensure a seamless user experience. User-generated content, such as property listings and reviews, is also a key resource, as it helps to attract new guests and hosts to the platform.
The company's human resources are also critical to its success, as they are responsible for the development and maintenance of the platform, as well as for customer service and other key activities. The algorithm is an important resource, as it helps to match guests with the perfect properties and experiences.
Airbnb's Key Activities: Platform, Marketing, Security, Service
The main key activity for Airbnb is the development and maintenance of the platform. Other key activities include sales and marketing to acquire new hosts and guests, information security, and customer service. The company's sales and marketing efforts are focused on promoting the platform and driving traffic to the site. Information security is a key concern, as the company works to protect the data and private information of both hosts and guests. Customer service is also a key activity, as the company works to ensure that all transactions are smooth and secure.
Airbnb's Key Partners: Hosts, Photographers, Insurers, Investors
Airbnb's key partners are its hosts, which can be private individuals or hotels and inns. Other partners include professional photographers, insurance companies, and investors. Hosts provide the properties and experiences that guests book through the platform, and they are critical to the company's success. Professional photographers help to create high-quality, attractive listings that help to attract new guests. Insurance companies and investors provide important support and resources to the company, helping it to continue to grow and expand.
Airbnb's Cost Structure: Investment, Marketing, Salaries, Customer, Insurance
Airbnb's cost structure includes investment in key activities and resources, such as software maintenance and development, marketing, salaries, customer acquisition, insurance, credit card fees, and legal and administrative costs. These investments are necessary to ensure that the platform and mobile app are always updated and running smoothly and that the company can continue to grow and expand.
Additionally, the company also incurs costs for customer acquisition, which includes efforts to attract new hosts and guests to the platform, as well as for insurance to cover potential damages or accidents. The company also has legal and administrative costs to maintain compliance with laws and regulations.
Overall, these costs are necessary for the company to continue to operate and provide a high-quality service to its customers. It also includes costs for technology, data and analytics, marketing and promotion, and attracting and retaining top talent. It also includes costs associated with its customer service operations, which ensures that all transactions are handled smoothly and efficiently.
Conclusion
The Airbnb business model is a successful business model in the sharing economy that connects hosts and guests for accommodation. One way to capitalize on the success of Airbnb is to develop a travel app that follows a similar business model. In order to do this, it is crucial to understand the key elements of Airbnb's business model, such as its customer segments, value propositions, and revenue streams.
By studying these elements and applying them to a travel app development project, entrepreneurs can create a successful travel platform that appeals to both hosts and guests.