Can Tech Innovation Help Businesses Mitigate Risk? Here's All You Need to Know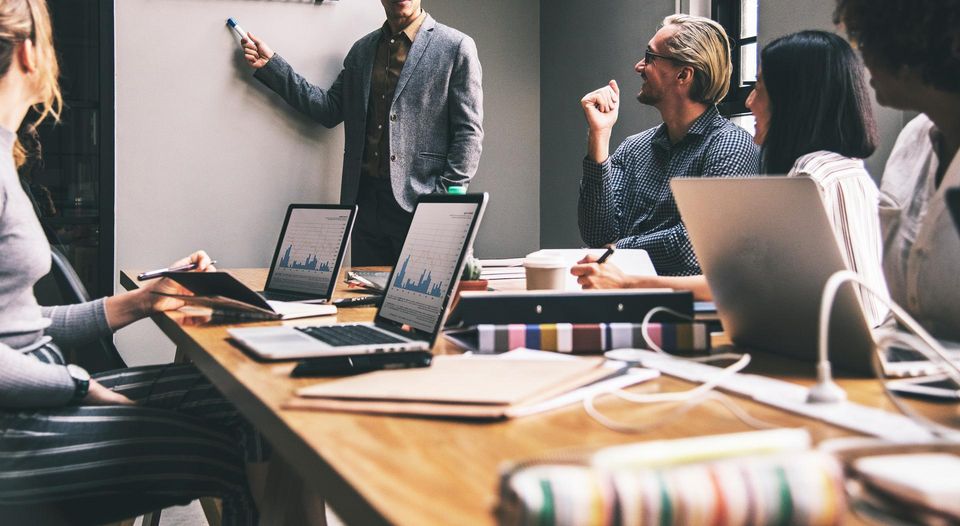 Operating a business is a highly challenging task, especially at the present time. This is because businesses face numerous risks that can threaten their existence and can potentially be a turning point in their operations. As a result, every business must focus on creating strategies and plans that safeguard its existence in the market and help it thrive in the long run.
This includes using innovative practices and strategies that are not only focused on overcoming the current business risk but also help create room for future business growth. This blog will provide complete information on the top risks that a business faces in 2023 and how technology can be used to efficiently manage these risks. Let's start the blog by understanding what exactly business risks are.
Business Risks: A Growing Concern
Operating a business is a challenging task, with every organization facing numerous risks from internal as well as external sources. While some of these risks are more serious than others, it cannot be denied that each and every risk and threat require immediate and adequate attention.
In simple words, neglecting a business risk can often be disastrous for a business and can lead to bigger problems in the future. As a result, it is in the best interest of your organization to address each and every threat and resolve it at early stages for seamless business growth.
Technology plays a critical role in this aspect and is being widely used for business risk identification and management. Today, businesses of all scales, digitalized and traditional, are using tech-based solutions for business risk management. Before we discuss more how technology can help resolve business risks, let's understand these risks in detail.
What are the Different Types of Risks That Businesses Face?
Financial Risks
Financial risks are threats that an organization possesses that can result in direct loss of capital or money. Financial risks are some of the most serious business risks and require attention at early stages. In order to avoid this risk, a business must focus on generating ample cash flow and ensuring the security of its long-term investments.
Inaccurate working capital management is one of the most common types of financial risk that many organizations suffer from. Here, businesses find it challenging to operate on a day-to-day basis and meet their short-term capital requirements. You should know that having excessive working capital and too little working capital are direct losses for businesses and, if neglected, can cause tremendous damage to the organization's financial stability.
Operational Risks
Operational risks are the type of risks that are associated with external or internal business factors or even a combination of both. Here a business suffers from disruption of operations and incurs loss due to factors like faulty processes, unfavorable events, ineffective strategies, etc.
Moreover, if neglected, operational risks can often result in tremendous financial loss for a business and can threaten its survival in the long run. Some of the most popular examples of operational risks are human errors in operational processes, pandemics that change the course of regular operations, unstable internet connection, natural calamities, etc.
Cybersecurity Risks
Present-day businesses are aware of the growing importance of digital technology and are using it in one form or the other in their everyday operations. Speaking factually, more than 91% of businesses will be using digital technology in 2023.
While tech-based business solutions are extremely beneficial for businesses, it cannot be denied that integrating these solutions comes with a tremendous risk of cybersecurity. An average enterprise experiences 130 cybersecurity-related attacks every year, therefore proving the seriousness of this business risk.
Some of the most common cybersecurity-related risks are ransomware attacks, data breaches, SQL injection attacks, security breaches, and data leaks. By having a strong IT infrastructure and a robust cybersecurity plan in action, you can easily avoid being a victim of these cyber threats.
Legal Risks
Legal risks are undoubtedly one of the most serious that a business organization can face. This is because operating a business requires complying with numerous laws and legislations. Moreover, for businesses operating in multiple countries, this factor is even more important as you have to comply with numerous different laws.
Failing to do so can not only threaten a business's existence but can often result in serious lawsuits, which can lead to enormous damage to the business's brand image and can cause financial losses. Moreover, there have been numerous cases where businesses have been forced to shut down due to their failure to adhere to the legal requirements and local legislation.
Reputational Risks
Brand image is a critical factor and is a make-or-break point for a business's success. As a result, more and more businesses are focusing on creating a solid brand image for their organization by delivering products of world-class quality, excelling in customer service, and maintaining a healthy PR with the customers. Neglecting any of these factors can cause your business to face reputational risks.
To elaborate, delivering products of substandard quality or neglecting to focus on customer satisfaction are two of the most common reasons why businesses have a negative reputation in the market businesses end up with a tarnished brand image. This is often bad for the long-term survival of the business, as once neglected, it is challenging for a business to regain similar trust and reputation among its customer base.
We are sure that by now, you are aware of different types of business risks and their impact on an organization. Moving further, let's understand how technology can help businesses mitigate some of the most common risks and threats.
8 Ways in Which Technology Can Help Businesses Mitigate These Risks
Risk Forecasting
Forecasting a risk efficiently is one of the most efficient ways to ensure business security and seamless operations. For this purpose, businesses need to be aware of the potential internal as well as external environmental factors that can turn out to be a potential threat.
By using technology for this matter, businesses can easily predict and foresee upcoming risks and curate strategies to overcome them. This is possible with the intelligent nature of predictive technology that enables organizations to assess their business environment and identify potential triggers of business risks.
One of the most popular examples in this context is financial risk forecasting, where technology helps businesses gain awareness about the stressful financial situation of an organization. By having knowledge of this situation, businesses can make amendments to their financial management strategies and avoid risks related to capital mismanagement.
Automation to Eliminate Human Error
Human errors are an inevitable part of operating a business. However, it is commonly known that certain human errors can prove to be grave for a business and can result in tremendous loss. This is especially the case with labor-intensive processes like inventory management and accounting.
To elaborate, a minor error in the accounting process or inventory counting process can result in severe business losses. However, businesses can overcome this risk by automating laborious tasks and processes. The market size for process automation stands at USD 13.6 billion, and the concept is implemented by several businesses for a number of reasons.
By using digital technology to automate processes, you can not only eliminate the chances of human error but also efficiently utilize human resources for more productive and important tasks.
Blockchain for Data Security
Data security is a growing risk among businesses at present. Some of the most common types of data-related business risks are data manipulation, data theft, data exploitation, and data loss. Present-day businesses are highly concerned about these risks and are looking for ways to overcome them.
This not only disrupts the everyday course of action of businesses but also tarnishes their brand image and market reputation. However, it is possible for businesses to overcome this challenge by using high-end technologies like blockchain. This technology is commonly known for its immense scope in improving data security and making businesses immune to data-related risks. By using blockchain technology, businesses can add security to their digitally stored data and ensure that it is safe from all kinds of data-related risks.
Predictive Analysis for Finance Control
Finance control is one of the most important yet challenging business objectives. Uncontrolled finances hold an enormous threat to a business organization and can lead to its failure. However, controlling a business's finances is easier said than done, especially for large-scale organizations.
Digital technology comes in handy in this aspect and is popularly known for its ability to aid seamless finance control. To elaborate, digital technology makes it possible to not only predict the business's future financial standing but also provide grounds for strategic financial planning. These predictions are often made on the basis of the business's financial position, its current capital management strategies, and its financial environment. This helps businesses ensure a secure financial position for the organization in the future.
Digital Storage to Prevent Data Loss
Loss of data is one of the major challenges that businesses continue to face in 2023. This is because while operating a business, brands accumulate a large quantity of data which often becomes challenging to manage. This results in data loss and mismanagement.
One of the most efficient ways to overcome this challenge is to utilize digital technologies like cloud computing for data storage. Through this technology, a business can store and manage gigantic amounts of data with ease without worrying about losing any of it. Many businesses are benefitting from this technology at present and are using it to store large quantities of data with ease, therefore proving its great significance and relevance in the modern business scenario.
Moreover, cloud computing also makes it easy for a business to share data throughout the organization. This is possible through cloud computing-based mobile applications that are based on centralized data storage and sharing. Businesses develop such applications to make data remotely accessible throughout the organization. Generally speaking, the development timeline for such mobile apps can be anywhere from 6 months to 9 months, and the cost can range from $35,000 to $60,000, but in the end, you are guaranteed to receive a world-class mobile application.
IoT for Machinery Maintenance Prediction
Businesses operating in the manufacturing sector utilize numerous machinery for their operations. At a point, it becomes difficult for these businesses to optimally manage this machinery and maintain its quality. This is because in order for these machines to function well, one needs to undertake timely examination and maintenance. However, most businesses fail to determine this and end up degrading the quality of their machinery.
By using hardware-connected technology, you can easily predict the maintenance requirement of your machinery. IoT technology is popularly known for this purpose and is often integrated with machinery. This technology makes it possible for businesses to determine the current state of machinery, identify faults, and even predict maintenance requirements. By integrating IoT-based sensors, you can ensure seamless and hurdle-free operations.
Biometric Integration for Authorized Access
Unauthorized access is a common business challenge. Today, many organizations are looking for ways to restrict access to certain information, data, and areas of the business to authorized personnel. This ensures the safety of business strategies and maintains the integrity of trade secrets.
By using biometric technology for this purpose, you can easily ensure that only authorized employees have access to certain areas of business. In numerous cases, biometrics technology is also integrated with employee attendance management systems for better human resource management. Some of the most common implementations of biometric technology are visible in the healthcare and production sector.
AI for Consumer Trend Prediction
Consumer trends are highly unpredictable and require constant monitoring. Moreover, despite continuous tracking, businesses often fail to optimally understand these trends. This can turn out to be grave for businesses as without understanding the consumer's trends and preferences, it is impossible to determine which product/ service has market demand and what exactly the consumers will prefer.
This often results in businesses launching obsolete goods/ services, most of which have no demand, and end up failing in the market. However, by using artificial intelligence technology, a business can not only understand current consumer trends but also predict and analyze future ones. This helps organizations determine the future demand for their offerings and plan strategies accordingly.
Final Thoughts
Managing business risks is one of the major challenges that every organization faces at present. Efficient risk management is a make-or-break factor for every business and therefore requires extensive planning and the use of innovative approaches.
Using digital technology to mitigate business risks is not a new concept. The blog provided detailed information on how businesses can use technology to not only mitigate these risks but also efficiently overcome and avoid them. By following the tips given in this blog, you are certain to benefit from flawless risk management and can operate your business seamlessly.
Author Bio:
Aakash Soni comes from a technology and business development background and holds 10+ years of experience in the industry. He has worked with some of the most prestigious tech organizations contributing to his rich industrial experience. He has a special enthusiasm for sharing tech-based information and has numerous well-known publications under his name. His core areas of interest in technologies are AI, blockchain, and IoT, among many others.