Leveraging Automation: Best Tips for Small Businesses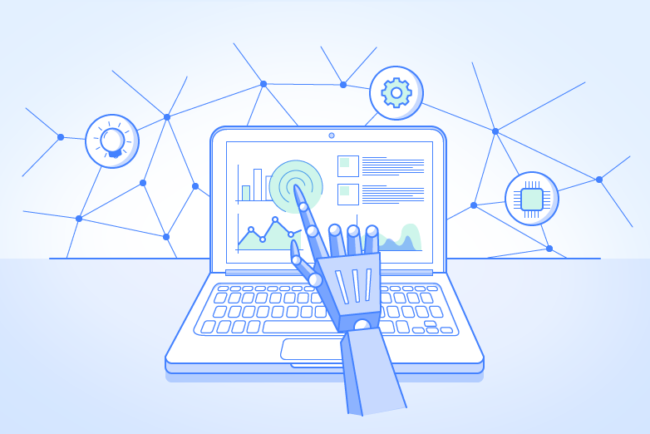 Automation is extremely crucial for modern businesses since it drastically decreases time and energy consumed while also allowing employees to focus on more important, value-added goals. It accomplishes this by standardizing conventional business processes, increasing the level of security, and optimizing efficiency in operations.
In addition to executing manual tasks relatively faster and with fewer errors, automation has been proven to deliver consistent, high-quality results that offer useful insights. Process automation opens the door to a more efficient, transparent, and holistic workplace that prioritizes the overall satisfaction of both employees and consumers.
Given the importance and benefits of automation, more and more businesses are investing in process automation tools to improve productivity, enhance revenue, and provide better customer experiences. This is, however, not just limited to large enterprises. Research shows that these innovative digital tools are becoming increasingly popular among small and mid-sized companies as well. A recent study indicates that 48% of organizations globally have already embraced automation solutions to streamline manual processes. And the graph is soaring with each passing day.
So, if you want to reap the advantages of automation but don't know where to start, you have reached the right place. Read on and find out the most effective ways to leverage the power of automation for your small business.
Understanding Process Automation for Small Businesses
By definition, business automation refers to the use of technology to execute business processes more quickly, easily, and accurately with less manual intervention. Business automation, also known as business process automation, helps organizations eliminate bottlenecks in important processes and workflows. Businesses that adopt automation get a competitive advantage in terms of production, efficiency, and cost savings.
For example, a service-based company can automate its entire process using field service management software. This is a cloud-based, mobile-optimized tool that streamlines the entire range of backend tasks, such as scheduling, dispatching, monitoring, reporting, equipment tracking, inventory management, estimates, billing, invoicing, and more.
Tips to Leverage Automation in Small Businesses
Identify Repetitive Tasks in the Workflow: Begin your search for automation opportunities by looking for recurring manual operations that consume a significant amount of your time and resources. The more repetitive the task, the more benefit there is to automate it.
Set Automation Goals: It's pointless to spend money on technologies and time developing new workflows that don't increase your company's profitability. So, before you implement any new technology or workflow, make sure you define precise goals that you can use to measure success and improve your processes.
Understand the Process Before You Automate It: Before automating any operation, you should thoroughly analyze and understand every step of the process. This allows you to quickly break down the task into smaller, more manageable stages that are easier to program, refine, and optimize later on.
Choose the Right Automation Tool: This is perhaps the most crucial step in automating your business processes. The efficiency of automation depends solely on the efficiency of the software you implement. Therefore, it is obvious how important it is to choose the right automation software. To this end, you should conduct thorough market research before you make your decision. Check out the features and see if they fulfill your specific automation needs. Don't go with what others are going after, for what works best for them may not be the best solution for you.
Integrate Your Automation Tool with Larger Capabilities: Look for an automation tool that supports integration with other software applications with larger capabilities. This way, you can bring all your processes onto a single platform and manage your workflows more efficiently. For example, if you are looking for paperless business automation software, go for the one that supports two-way integration with QuickBooks Online. It will help you automate your backend tasks as well as accounting and bookkeeping on the same platform.
Start Small: The larger the work, the more likely you are to encounter difficulties in automating it. That is why it is advisable to begin with small, simple, and predictable jobs before attempting to fully automate critical business processes. Before you start adding too many or more complex processes to the mix, establish your first processes, track results, and improve your workflows for better performance. The learning curve becomes much more gradual and easier to understand in this manner. Once you get the hang of the system, go on to leverage the full power of automation across workflows.
Avoid Automating Your Core Tasks: It is advisable to automate operations that do not directly relate to your company's primary expertise. Instead, leverage automation for ancillary tasks that take up valuable time. This will not only allow you to devote more resources to profitable work, but it will also give you more time to focus on strategies to help your company expand and make more profits.
Create Standard Operating Procedures (SOPs): Standard Operating Procedures (SOPs) are comprehensive guidelines that define how to conduct operations within an organization. Having SOPs on hand makes training and onboarding new team members considerably simpler and streamlines the distribution of work as your business grows. The sooner your team members become familiar with the automation protocol, the greater its effect on your organization.
Define KPIs and Track Results: You won't be able to gauge how much of a positive impact process automation has on your company's bottom line until you create goals and select the correct KPIs. More significantly, you will be unable to identify possibilities to improve your workflow and results. To this end, define specific KPIs corresponding to your automation goals. Once they are in place, be sure to review your team's performance on a regular basis. Depending on the results, keep updating and refining your SOP.
Foster A Culture of Automation in the Workplace: Once you fully understand the power of automation, you'll realize it's a state of mind as much as it is an innovative technology. You'll analyze everything and wonder, "Can this be automated as well?" and you'll consider how to improve every existing automation you're currently running.
This is the sort of culture of automation you want to instill in your organization and across your entire workforce. This attitude is all about transparency, efficiency, growth, optimizing your resources, and providing the best service to your customers everything you want your team members to think about when they are out completing tasks.
Final Thoughts
As the latest trends would suggest, the potential of business automation is practically infinite. The goal is to start small and gradually expand your search for new chances for automation as your business expands. Before you know it, you'll be able to devote increasing amounts of time to the aspects of your business that are most important to you. However, as we have mentioned already, the success of the whole ordeal rests on the efficiency of the automation tool you choose. Especially if you are a small business, you need to make the decision more carefully.
In light of this, make sure you are choosing a business automation software application that addresses your specific automation needs and gives you the best value for your hard-earned money. With the best software, you can smoothly streamline your workflow, increase productivity, gain more customers, and eventually grow your business further.