Expert Income Tips for a Small Business Owner
Many enthusiasts who embark on the journey to entrepreneurial waters name managing finances one of the most demanding and complex elements of their daily duties. This is because most people start with an idea and an ardent desire to make their dream come true while their financial strategy consists only of the goal (to earn).
However, all of this shouldn't frighten you but instead, make you take the matter of your business budget seriously. Here are some practical pieces of advice to help you handle your income like an expert.
Take Advantage Of All Free Management Software And Apps
If you are the type of person who likes to handle everything they can on their own, you have most likely already excluded the idea of hiring a bookkeeper. Although some basic knowledge in finances is not only desirable but necessary for such an undertaking, most money management software solutions and apps are made in such a manner that most people can use it without any trouble.
While your business is small, taking care of your own business finances is more than possible but you have to make smart and informed decisions also about the software that you use. Expensive solutions are not always the best fit for everyone's business model because they are usually complex due to often being intended to be used by larger corporations. Therefore, you should consider trying out a couple of free options to see which ones fit in terms of performances and UI.
Separate Your Personal And Business Accounts
It is not uncommon for novices in the business arena to be drawn by the idea of mixing business and personal finances but those more experienced know that this is not recommendable. Although your business card might allow you to purchase more expensive items or it might seem like a good idea to cover business expenses with your personal credit card, you might soon find yourself unable to deduce the origin of each transaction, especially if you are tending to the regular work and the management of finances.
Such demeanor can pose a big problem regarding taxes, it can affect your credit rating, and can get you into a problem with the law which is something nobody wishes to happen. This is why keeping those two accounts safely separated will allow you to have more control over both your private and business financial state.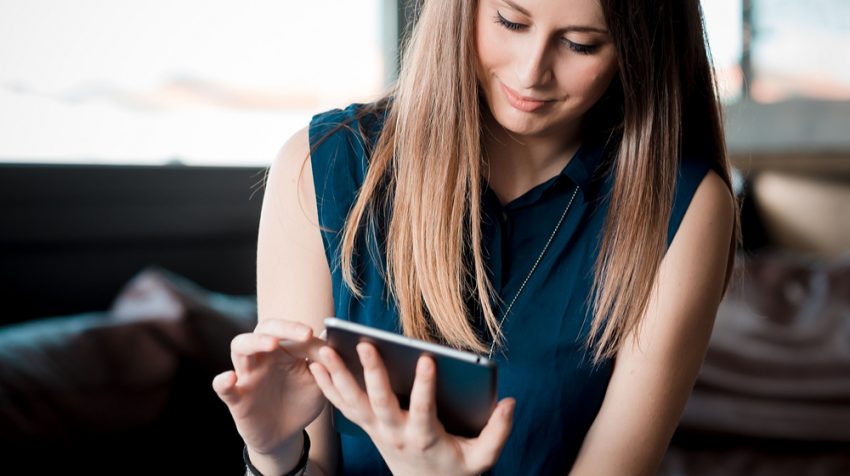 Inform Yourself On Secure Money Transfers
You may not have given much thought to how your salary is sent when you weren't an entrepreneur, which is only natural. At the end of the day (that is, month), employees just want to get paid for the work they performed and once the income finds itself on their account, they start thinking about what it should be spent and in what proportion.
As an employer, you now have the responsibility of finding a solution which would get your employees their earnings with minimum fees and maximum security in terms of tracking the transaction and preventing any attempts of fraudulent nature. Many small business owners have opted for giving each employee a personalized payroll card which complies with the secured electronic fund transfer and gives them quick access to their income. Besides protecting your budget, they also save you money because there is no need for any paper checks which makes it a win-win situation.
Think Hard Before Raising A Bank Loan
If you need finances to start your business or to fund your first project, most people would automatically refer you to a bank because bank loans are the traditional manner to go about borrowing the necessary capital. But is this necessarily the best option for your business needs? Keep in mind that banks ask for collateral so in case you are unable to pay the monthly installments and you pledged personal assets as collateral, you may find yourself stripped of them.
What's important is to do thorough research and to be aware that there are more options other than your savings, friends and family, and the banks. For instance, you might consider crowdfunding and platforms such as Kickstarter and IndieGoGo which, as the name suggests, allow you to set a campaign revolving around your business idea and then have individuals send you donations if they like the idea. In return, you can send gifts to those who supported you the most but most importantly, no matter what you choose, make sure you make an informed decision.
Wrapping Up
Starting a business is for most people challenging enough even without worrying about the finances. There are, of course, exceptions, who are great with numbers, but an average person's eye starts twitching at the thought of tax season and budget allocations. However, even if you can't afford seeking legal advice or an accountant, you can still successfully run your business if you handle everything with care.
The key is in doing research and not taking any impulsive decisions, as well as to have a separate credit card intended only for business. In addition to that, you can help yourself to several free income management apps and what's also worth investigating is the best manner to securely transfer the earning to your employees. Reaching success takes time so just take it step by step.
Author Bio:
Lauren Wiseman is a marketing specialist and Bizmark Blog author that has many articles published with main focus on clients who want their personal and professional brands to grow in the fast-changing and demanding market. I believe in a holistic approach to a business. If you believe that people can be driven through life with one strong moto – mine would be Kindness, always.